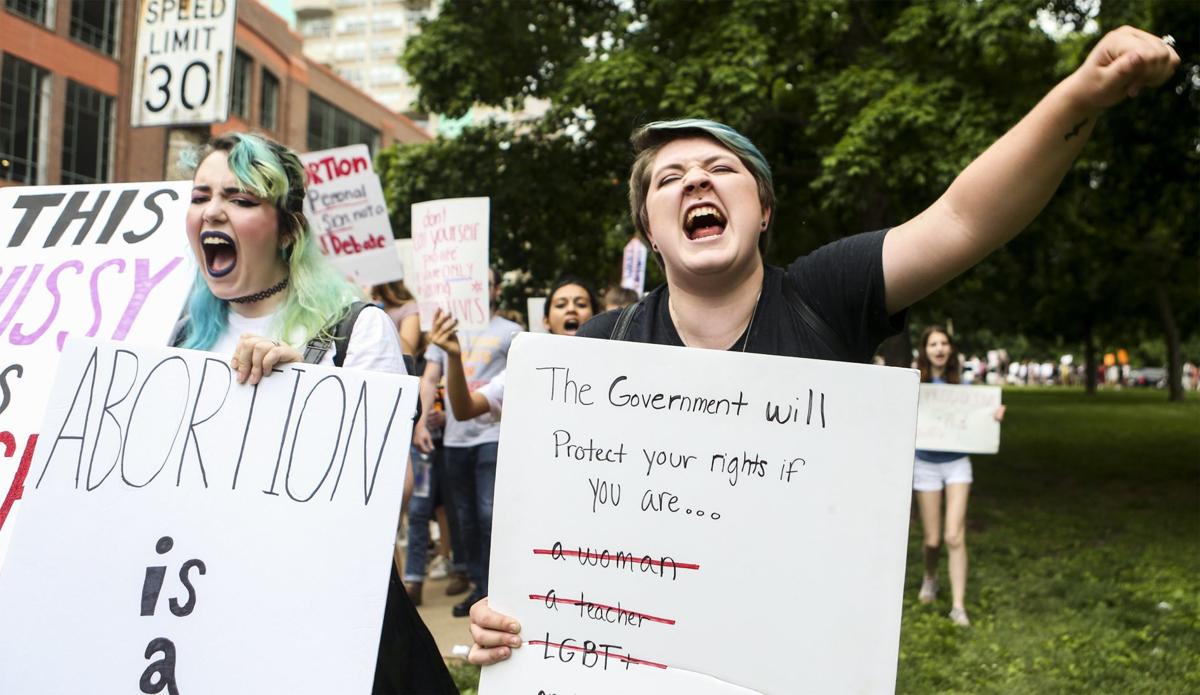 My husband Jim and I have been married for nine years, and we have wanted a baby more than anything. After four years of trying to conceive, including two rounds of in-vitro fertilization, three embryo transfers, a miscarriage and looking extensively into adoption, we finally got pregnant with our daughter, Grace Pearl.
We were so excited. The pregnancy was going well … until it wasn't. We were stunned and devastated to learn at her 21-week anatomy scan that she had a fatal fetal anomaly called bilateral multicystic dysplastic kidney disease. We were shown that her kidneys were not functioning, she had no amniotic fluid and her lungs would never develop. Three doctors told us our daughter's condition was 100% fatal — she would either be stillborn or would not survive long after birth. My own risk would increase sevenfold if I continued the pregnancy.
We had no good option: Continue the pregnancy knowing our daughter would likely be born into a world of immense agony with a fully developed nervous system, or have a later-term abortion. We made the heartbreaking decision to end the pregnancy at 21 weeks and five days (nearly six months) with the desire to take the pain onto ourselves instead and give our daughter a peaceful passing. Our doctor cut her umbilical cord prior to the termination to ensure her heart would stop beating, and she'd pass knowing only the love and warmth of my body. The pathology report subsequently confirmed Grace's diagnosis and the fatal nature of her disease.
Certainly, not everyone would make the same decision that my husband and I did — and nobody should be forced to. Everyone should be allowed to make the decision that feels best to them when faced with their worst nightmare, using the advisers who feel best for them, including medical professionals, family members and spiritual guidance. Politicians have no place in these personal medical decisions. I have shared my story with many others, but never has anyone responded by telling me that politicians should have had a say, or that I should have been legally forced to continue carrying the pregnancy.
Despite Missourians' widespread support of Roe v. Wade and access to safe, legal abortion, legislators in Jefferson City have made it their mission to pass extreme abortion laws like House Bill 126. The law, which becomes effective next week, bans abortion after eight weeks with no exceptions for survivors of rape or incest, and certainly no exceptions for fetal anomalies like Grace's. My husband and I have made the two-hour drive from our St. Louis County home to the Capitol multiple times, sharing our story and testifying against these bans. We have explained how laws like HB 126 would only hurt babies like Grace, who would have been forced into a brief life of agony — but the lawmakers simply did not listen.
Lawmakers passed HB 126 on the last day of the session and Gov. Mike Parson signed it into law. But this isn't the end of the story. Missouri's Constitution guarantees citizens the right to stop a new law from taking effect through the referendum process — a vote of the people. On May 28, the referendum process began. Under the Missouri Constitution, we should have had 90 days to collect 100,000 signatures in six different congressional districts. That isn't what happened. Why? Because Secretary of State Jay Ashcroft chose to abuse the power of his office and join the race to ban safe, legal abortion in our state.
By standing in the way of Missourians' constitutional right to vote on this extreme and dangerous law, Secretary Ashcroft and his anti-abortion allies in the Legislature have once again proven that their motives aren't about respecting the will of the people. It's clear: Laws like HB 126 are about controlling women and people who can become pregnant. This is utterly outrageous, and Missourians deserve better.
Robin Utz is a St. Louis County resident and reproductive freedom advocate. She is treasurer of No Bans On Choice. You can follow her at DefendingGrace.com.