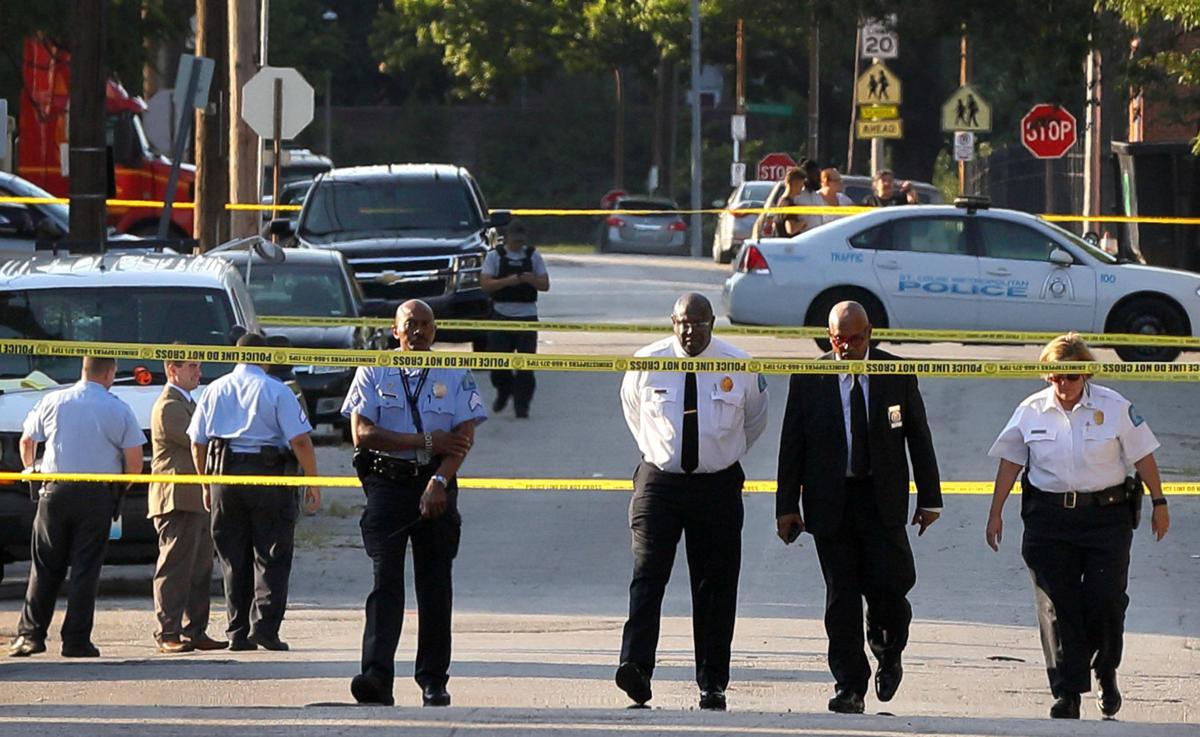 The day starts with a vehicle pursuit, subjects pointed a gun at an East St. Louis copper and came to St. Louis in a stolen vehicle. A 16-year-old armed with a pistol was the culprit. Luckily, we caught him with a foot pursuit, and he attempted to toss the gun instead of using it on any officers in the area.
Then a "riot" happens at Soldan High School during a football game, and I personally have to arrest two. Aid call rings out, every car possible and helicopter responds.
While this nonsense is happening, I'm listening to the procession being called out for the Illinois State Police trooper who was being conveyed from St. Louis University, to his final rest. All because a coward couldn't face the justice that was due him.
Once the area clears, I think, well, OK, we can leave. Then shots ring out. Next thing I know, I'm holding the hand of a 16-year-old as he begs me not to let him die. The 8-year-old wasn't that lucky.
The city gave us its worst tonight, and I'm just appalled.
I'm not saying this for thanks or appreciation. I'm friends with cops mostly, and this is what we do. If you're as appalled as I am over the events this past summer, write your state politicians. We need backing here in the city. We need to be able to do our job fully. I'm tired of seeing dead babies.