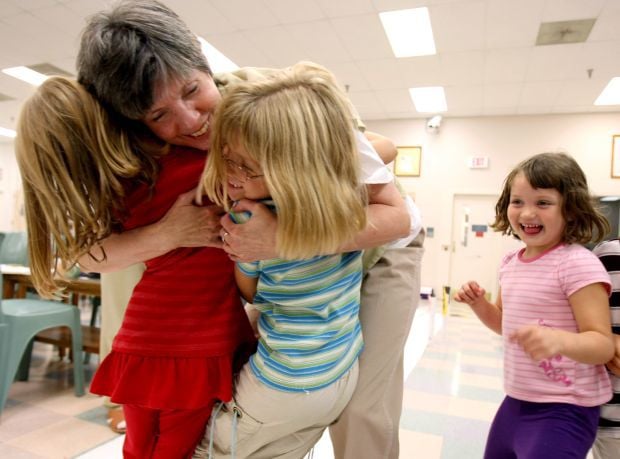 Since taking office, Gov. Mike Parson has wisely made criminal justice reform an important priority for his administration. He has signed bipartisan criminal justice reform bills and has implemented programs to reduce recidivism and encourage successful reentry of returning citizens. We applaud these legislative accomplishments and strategic initiatives. However, there is a constitutional responsibility that the governor has yet to fulfill since entering office: the power to grant clemency.
Clemency, which includes the power to pardon as well as the power to reduce a sentence, is a deeply rooted part of our legal system. Our Founding Fathers enshrined the clemency power in the U.S. Constitution as a check on the judicial branch and as a way for the president to demonstrate mercy when a punishment is too severe. The drafters of the Missouri Constitution followed suit by vesting the clemency power over state crimes in the governor. More recently, former Chief Justice William Rehnquist described clemency as the "fail safe" in our criminal justice system and "the historic remedy for preventing miscarriages of justice where judicial process has been exhausted."
In Missouri, clemency petitions are initially reviewed by the Board of Probation and Parole, which makes a nonbinding, confidential recommendation to the governor. The governor then has the power to grant or deny clemency to the petitioner. In recent years, Missouri governors have too often selected a third way: not acting at all.
As a result, Gov. Parson inherited a significant backlog of pending clemency cases. This backlog has grown to more than 3,500 cases today. This has troubling consequences: Petitioners and their families hoping for good news are left waiting indefinitely, the work of the Board of Probation and Parole is ignored and becomes less relevant as years pass, and the governor misses valuable opportunities to prevent the wasteful spending of our tax dollars on the incarceration of those who pose no threat to public safety.
Republican governors in neighboring states have embraced this important responsibility. Last month on a single day, Oklahoma Gov. Kevin Stitt commuted the sentences of more than 500 nonviolent drug offenders. Arkansas Gov. Asa Hutchinson has exercised his clemency power on a regular basis, granting clemency to more than 500 people, including commuting the sentences of some individuals who have served significant time for violent crimes.
Five hundred people represent only 14% of the pending clemency petitions and less than 2% of Missouri's prison population of more than 29,000. Among that population, certainly there are numerous prisoners with worthy clemency cases who could be released without endangering public safety.
Consider Patty Prewitt, a 70-year-old grandmother convicted of murdering her husband in 1984. Lawyers have raised serious questions about the integrity of the investigation and trial that led to Prewitt's conviction. But such questions need not be resolved to find Prewitt deserving of clemency. Prewitt has served more than 33 years in prison. In urging Gov. Parson to release Prewitt, former Department of Corrections Director George Lombardi extolled the unparalleled and unprecedented contributions she has made to the culture of prison by mentoring generations of women behind bars.
Indeed, formerly incarcerated women who are now living productive lives on the outside credit Prewitt for their success. She has the unwavering support of her children, who lost their father as a result of the crime for which she was convicted; her daughter has a bedroom waiting for her. Prewitt — who has availed herself of every opportunity for personal growth in prison and has already served more than the 30-year "life" sentence calculated under Missouri law — will not be eligible for parole until 2036, when she would be 86 years old.
Given her age and the challenges of maintaining health behind bars, it is not an exaggeration to say that she will die behind bars without being granted clemency. With the stroke of a pen, Gov. Parson can reunite Prewitt with her family, end the pointless continuation of her incarceration, and stop the wasteful expenditure of tax dollars.
We ask Gov. Parson to fulfill one of his vital executive responsibilities, not only for the sake of the individuals who have asked for clemency but for all Missourians who expect our governor to render mercy, remedy legal wrongs, and demonstrate moral leadership. A clemency grant to Patty Prewitt and other deserving offenders before Christmas would give them and their families some much-needed hope this holiday season.
Shamed Dogan is a Republican state representative from Ballwin. Tracy McCreery is a Democratic state representative from Olivette.