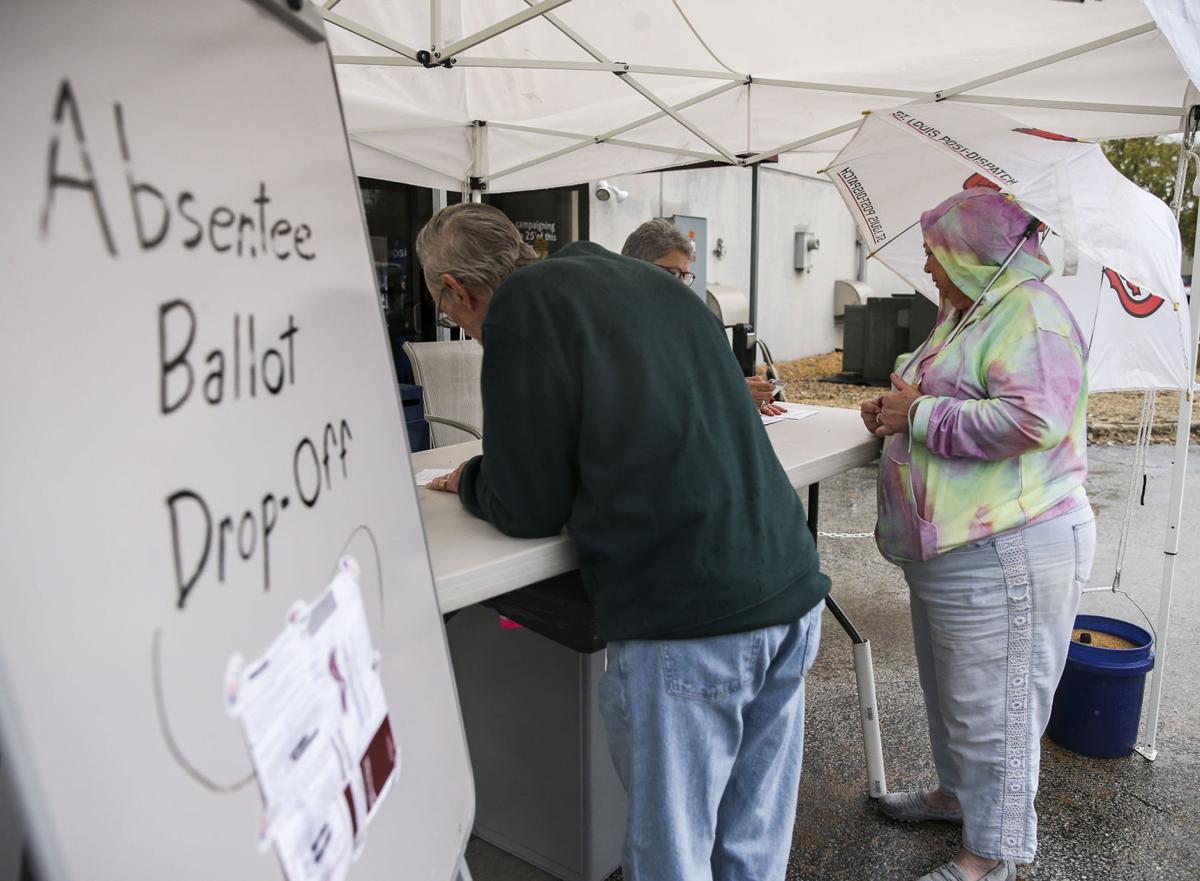 Nearly 70% of registered Missouri voters made their voices heard during the Nov. 3 election, and results were timely, accurate and secure. It was a welcome conclusion to a year of uncertainty and an election that all Missourians should be proud of.
Local election officials began the year with an uneventful March presidential preference primary, but it soon became evident that we would not be immune from the increasing severity of the coronavirus pandemic. Missouri's election laws were not prepared.
We worked together and petitioned our regional state appellate courts to have the April municipal election pushed to June to accommodate stay-at-home precautions and also urged state lawmakers to pass necessary absentee voting reforms so that Missourians would not need to choose between their health and their right to vote. In the early hours of the last day of the legislative session, the General Assembly passed a bill that allowed voters to vote absentee in 2020 if they were at risk for contracting or transmitting the coronavirus.
Once that law went into effect in June, Missourians opted to vote absentee at meaningfully higher rates than in past elections. Many counties saw double to triple the normal number of absentee ballot requests as voters systematically chose to cast their ballot before Election Day. While we expected to see a surge of mail-in voting due to the pandemic, we also saw many voters come to our offices instead. In Boone County, over 28,000 people voted by absentee or mail-in ballot for the Nov. 3 election, and 52.8% of them voted in the county office or at one of the weekend locations leading up to the election. In Greene County, out of a little over 32,000 absentee voters, 53% went to the county office to cast their ballot.
This increase in absentee voting was beneficial for both our offices and our voters. It allowed local election authorities to provide good service directly to voters and, by spreading out the voting process across multiple days, mitigated the risk of a single major issue affecting the election. Voters who came to the office could cast their ballots directly on voting machines, reducing the administrative burden of ballot-envelope processing. Higher proportions of absentee voters helped reduce foot traffic at polling places so voters could remain socially distant and safe on Election Day. From the voters' perspective, increased convenience, safety and access to the ballot were welcome changes during a year of historic turnout. Most importantly, we saw firsthand that increases in absentee voting did not sacrifice the integrity of the election nor the confidence in its results.
As local election authorities, we also have strong sentiments about enhancing both access and integrity based on our own election administration experience. The Missouri Association of County Clerks and Election Authorities supports the implementation of no-excuse absentee voting with the safeguard of voters showing identification when coming to vote in person at our offices. We believe that changes to election law should be studied, tested and proven as beneficial to both voters and the integrity of the process. The November election gave further validation to our premise that giving more voters the option to vote absentee directly, especially in person, contributed to the success of the election. It's incredibly important that all voters continue to have access to absentee voting moving forward.
At the end of this year, the coronavirus-specific absentee provisions that the Missouri Legislature passed in May will expire. Even though the changes were temporary, they started a dialogue about ballot access and security. Opinions across the political spectrum have been expressed about both. The November election is proof that increased ballot access and security are not mutually exclusive — both are achievable. The best opportunity for both to be realized, whether through initiative petition or the Missouri General Assembly, is to include all voters, interest groups, policymakers and election authorities in the conversation from the outset. As election authorities, we understand the critical importance of every voice being heard, especially in conversations that begin with the founding premise of our nation: "We the people."
Shane Schoeller is the Greene County clerk, and Brianna Lennon is the Boone County clerk.