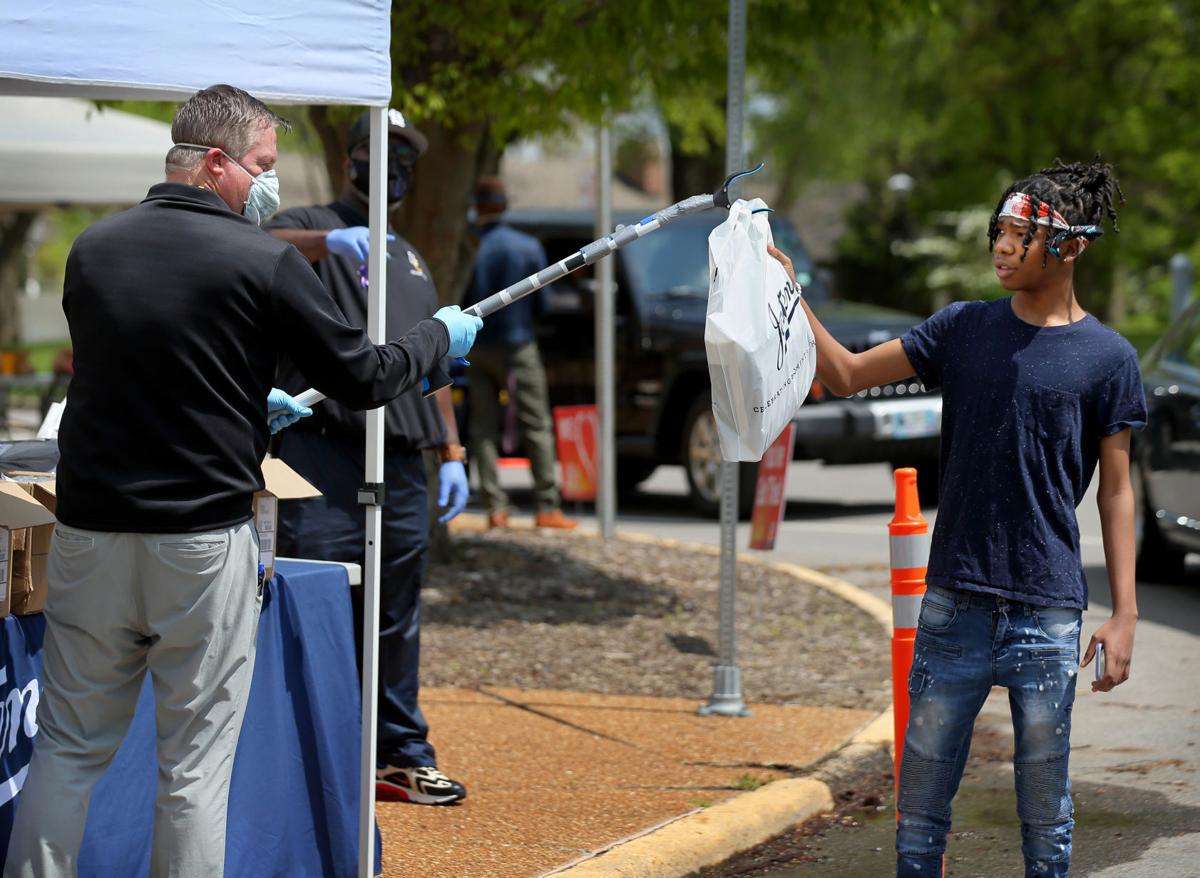 As the new year approaches, most people want to look ahead. But as educators, we must also look back at the past nine months. Last March, our educational system was upended like a giant rock in the forest, revealing unpleasant things in the national soil that we knew were there all along but refused to see.
Inequity in American education in all its ugliness has shown itself in this pandemic. The pandemic has highlighted the architecture of unjust systems that impact communities of color at a higher rate than white communities.
We see it in reports about urban, poor public schools struggling to get technology to their mostly Black students. We see it in economic circumstances forcing neighborhood school closures amid a national crisis when so many families are suffering already. We see it in University City, where some students thrive in comfortable households with parents listening within earshot of virtual learning and ready to support their child. And yet other students, mostly Black, are having to navigate alone around heartbreaking obstacles to education that go far beyond bad internet access.
It is hard for students to concentrate when parents work odd hours, leaving children to manage their own and their siblings' online learning lives. It is hard to tune in when their extended Black family has been hit the hardest by the pandemic and, yet, their support group for everyday survival extends dangerously beyond the walls of their household bubble. With sickness so close, it is hard for parents to overcome fear and send their child to school — even though research finds that schools with social distancing and mask protocols in place are far safer than other environments in a pandemic.
As two African American women and mothers, we see these obstacles when we venture into retail and grocery stores and see our Black students masked-up (as heroes) and working to support their families during hours when they would normally be in school. They've lost the safe haven of school buildings, which can provide so many supports. University City district staff distributed more than half a million meals to our families since March. It's nothing to celebrate, because this highlights the tragic needs of our families to survive.
In this new year, we definitely have hope, thanks to new vaccines that we pray will be administered in an equitable way. But the reality is, virtual learning will continue for quite some time. During this critical time, we morally cannot want for things to return to the way things were before March 2020. It would be a tragedy to view this year of disproportionate hardship on our Black and Hispanic students as a sign that racial inequity is inevitable.
Let's take this new year to think about alchemy and spin gold out of the rock — and the muck. One of the subtle ways that injustice operates is through what we can or cannot imagine as transformative change. Inequity steals our ability to dream for something different, something better or something that may not exist at present. Let's strive to achieve what we want instead of what has been prescribed by the systems impacting the outcomes for the most marginalized students.
Standards are important, and assessments, too. But we must put wellness, relationships and the safety of our children and educators first if we want to meet rigorous and attuned benchmarks. We must be accountable to all of our students despite differences and hardships in their home situations. We must rise them up first or we run the risk of assessing them right out of the educational system.
Here are some transformative questions to ask as we dream about a better 2021:
What if, even in our virtual learning environments, all children were seen as beautiful, brilliant and capable? What if they all felt safe and loved? What if they were all welcomed fully and free of educational and cultural bias? What if each teacher and those entrusted with the care of our children built authentic relationships and knew how to best support each student in the learning environment? What if each student was honored as a human being with rights, thoughts and opinions that are accepted and respected? Can we imagine that each child learns and grows in a rigorous, challenging and empowering environment? What if the system was rebuilt so each and every child knew that they can do and be anything?
In the year of hope and change ahead, transformation of education is possible.
Sherita Love is executive director of the Education Equity Center of St. Louis. Sharonica Hardin-Bartley is the superintendent of the School District of University City.