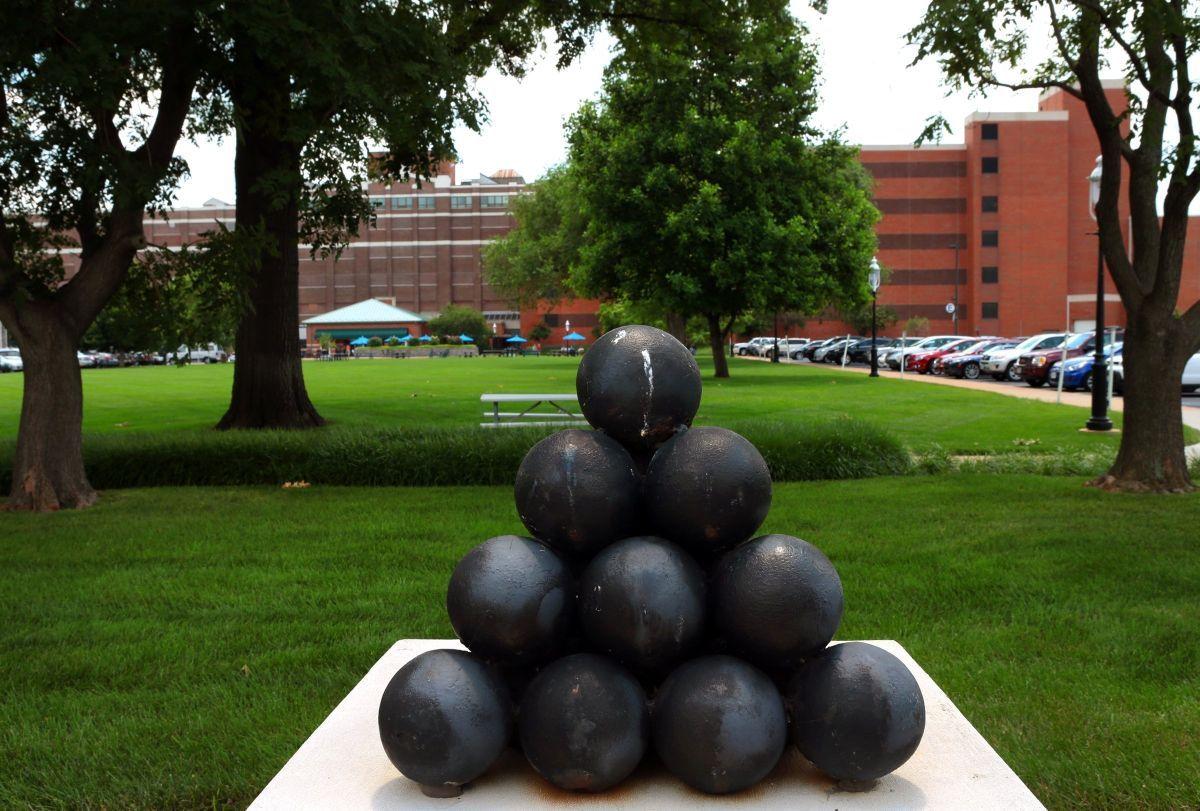 The mission of the Missouri Military Preparedness and Enhancement Commission is to support and advocate for Missouri's defense-based economy. The National Geospatial-Intelligence Agency West Headquarters in St. Louis and its over 3,100 jobs are vital to our state, and as chair of the MMPEC, I want to stress that retaining the NGA in St. Louis, which it has called home for over 70 years, is a top priority for MMPEC.
NGA is a key element of the U.S. intelligence community and is what is known in defense-speak as a Department of Defense combat support agency. In these roles, NGA provides geospatial intelligence support to both our national (i.e., president, State Department, Department of Homeland Security) and Department of Defense/military communities. In addition to its intelligence mission, NGA also plays a vital role supporting our military's operations. This includes providing the information required to enable mission planning and rehearsal, command and control, advanced navigation and avionics, and targeting.
The fact is, our planes don't fly, our ships don't sail and our forces don't fight without NGA's support and information.
So, it is imperative that we get this decision right. And the right decision is to keep the NGA's West headquarters in the city of St. Louis.
The most important aspect for NGA to consider and for us in Missouri to explain is how the selection of the St. Louis site best supports the mission of the NGA and what NGA will gain by selecting St. Louis.
This past summer, NGA officials told us that they must provide a safe, resilient workplace for their intelligence professionals while enhancing mission capabilities and operational efficiencies. For several reasons, the St. Louis site is the location best suited to help NGA meet this mission.
Unfortunately, our friends in Illinois, who are working hard to locate the NGA there, have relied on making false claims about the proposed St. Louis site.
They have implied the Illinois location is safer, even though the St. Louis site fully meets or exceeds all NGA safety requirements. The expansion of current police outreach programs and security cameras throughout public areas will ensure enhanced security and safety in the neighborhood. In addition, the St. Louis Police Department's Central Patrol Division, staffed by 270 commissioned personnel, and St. Louis Fire Department Headquarters and Training Facility are located adjacent to the St. Louis site.
Supporters of the Illinois location have also tried to play up the presence at Scott Air Force Base of U.S. Transportation Command and the Defense Information Systems Agency. While these are important customers, they represent only two of many customers served by NGA around the world.
At the Transportation Command, NGA provides a support team, which includes analysts embedded at the command itself, meaning the location of the NGA headquarters is not directly related to their work. And DISA is responsible for providing information technology and communications support to NGA and other Department of Defense activities around the world.
So from a communications standpoint, it makes no difference on which side of the Mississippi River NGA is located. In fact, during the 2005 Base Realignment and Closure process, the Department of Defense passed on locating DISA and NGA East on the same side of the Potomac River, and they ended up in Maryland and Virginia, respectively.
These truths, coupled with NGA's and the broader community's need for daily interaction with the NGA facility in Arnold, negates any operational argument for moving to Illinois.
St. Louis is the best location for NGA's workforce, 70 percent of whom call Missouri home. This limits daily commuting and crisis response times, maintains close proximity to NGA's facility in Arnold, and reduces travel time to Lambert International Airport. All of these enhance NGA's ability to support daily operations, while controlling operating costs associated with increased travel times.
The dynamic urban setting that the St. Louis location provides will best position NGA to meet Director Robert Cardillo's stated goals of collaborating with the best minds in industry, recruiting the most talented workforce of the future and succeeding "in the open." So the notion that NGA's mission will be better executed next to a walled-off military base runs contrary to NGA's stated goals and is seemingly a Cold War mentality.
MMPEC and the state of Missouri are dedicated to supporting NGA and the execution of its mission in St. Louis. For over 70 years, the city of St. Louis has partnered with and supported NGA and its mission. With this proud history and a visionary plan for the future, St. Louis is best positioned to help NGA continue to grow and excel for the next 70 years and beyond.