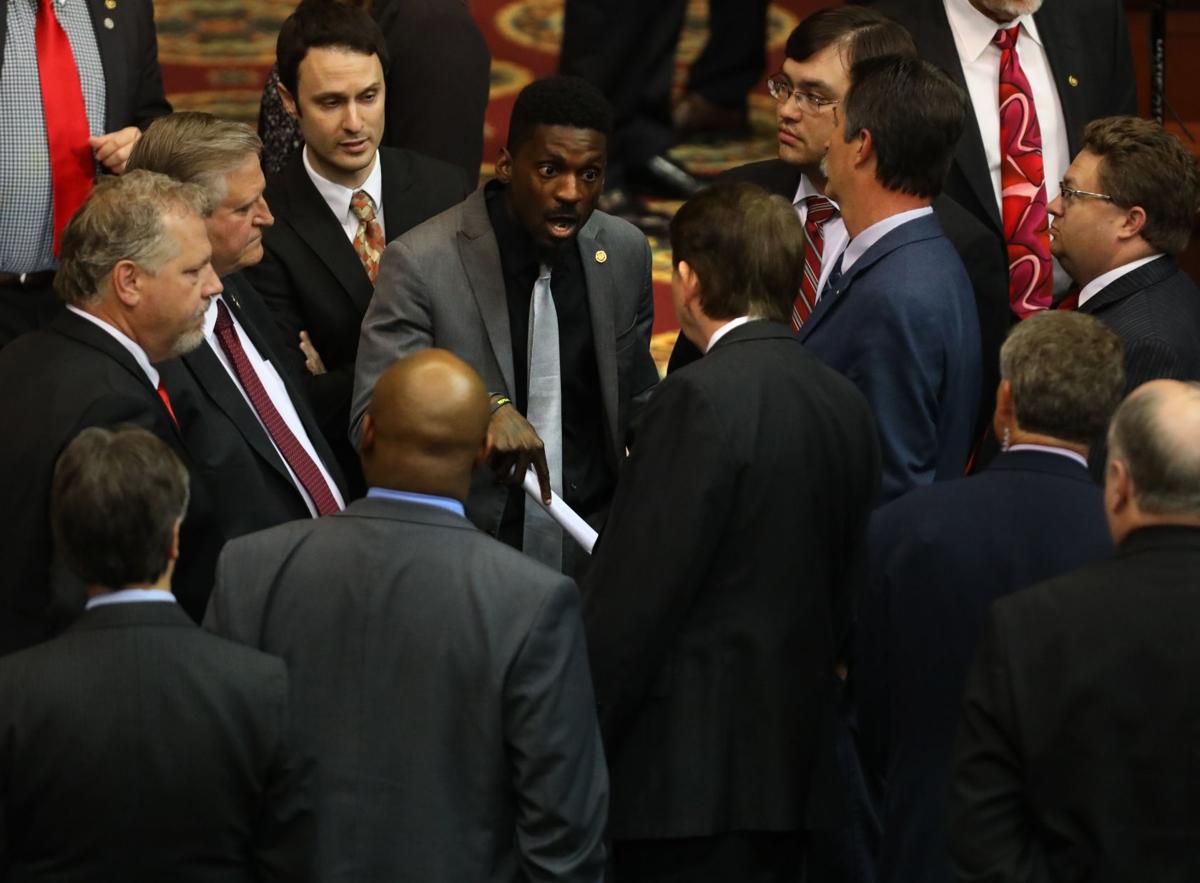 Gov. Eric Greitens and state Republican legislators have decided to lower St. Louis' newly implemented minimum wage. That means more than 31,000 hardworking people could lose as much as $400 when the hourly minimum wage drops from $10 back to $7.70 at the end of August. It's the second time in U.S. history that lawmakers have lowered the minimum wage for working people.
It's the latest, cruelest act by Jefferson City Republicans in their long war against workers winning higher pay. In 2015, St. Louis passed an ordinance to gradually raise the $7.70 hourly minimum wage — which had only increased 40 cents in the last seven years. Instead of applauding a raise that would improve people's lives, business lobbyists held up the law with lawsuits. And after workers finally won their day in court and got their $10 per hour in May, Republican legislators rammed through HB 1194, which nullified the increase. Last month, Gov. Greitens made the heartless decision to allow the bill to become law.
Republican politicians in Jefferson City may be dead-set on moving us back, but we as a community still have the power to come together and chart the way forward. That's why I'm urging employers in our city to "Save the Raise."
Despite obstruction from Jefferson City, all St. Louis employers still have the power to pay the fair wage of $10 per hour after Aug. 28. And there's a sound economic reason to do so.
Raising the wage means workers paying the bills on time, putting food on the table and having a little extra money to spend. Studies have shown the more money working people have in their paychecks, the more they can spend locally, making our economy stronger for everyone.
Every year, Missouri taxpayers shell out $2.4 billion to cover the cost of public assistance for low-wage workers. Without a raise for minimum wage workers, taxpayers will continue to be left on the hook while big companies in our area get a free pass.
Without a raise, St. Louis' rising income inequality will continue to grow — as will the instability it causes. Over the past decade in St. Louis, wages for white-collar workers like engineers and lawyers have risen, while real wages for blue-collar workers and service workers have shrunk by 7.1 percent and 8 percent, respectively. It's getting harder and harder to get ahead in our city if you're already on the margins.
Crime, an issue that urgently needs to be addressed in St. Louis, is closely connected to income inequality.
Shortly after deciding to take away workers' raises, Gov. Greitens announced a plan to fight crime that would increase police presence on our highways and rack up taxpayer bills, but ignore the root causes of crime in St. Louis communities: crushing poverty, deep inequality and a lack of opportunity.
Workers protested his event, rightfully asking the governor: How can you be serious about fighting crime in St. Louis when you want to rip money out of our pockets and food out of our children's mouths?
As influential members of the St. Louis community, local employers have the power to help tackle crime by saving the raise for their employees. Creating good jobs is a real solution to making our communities strong and safe, by providing opportunities to the families getting left behind by the governor and Jefferson City politicians.
Missouri Republicans, although supposedly the champions of small government, have overreached and tried to take away the voices of St. Louis voters. By pledging to "Save the Raise," employers in St. Louis should send a message to Jefferson City that a $10 per hour wage is good for their business, good for Missouri's working families and good for the city's economy and safety.
Let the obstructers in Jefferson City keep obstructing, because employers can and should take matters into their own hands and move the city forward.
State Rep. Bruce Franks Jr. is a Democrat from St. Louis.