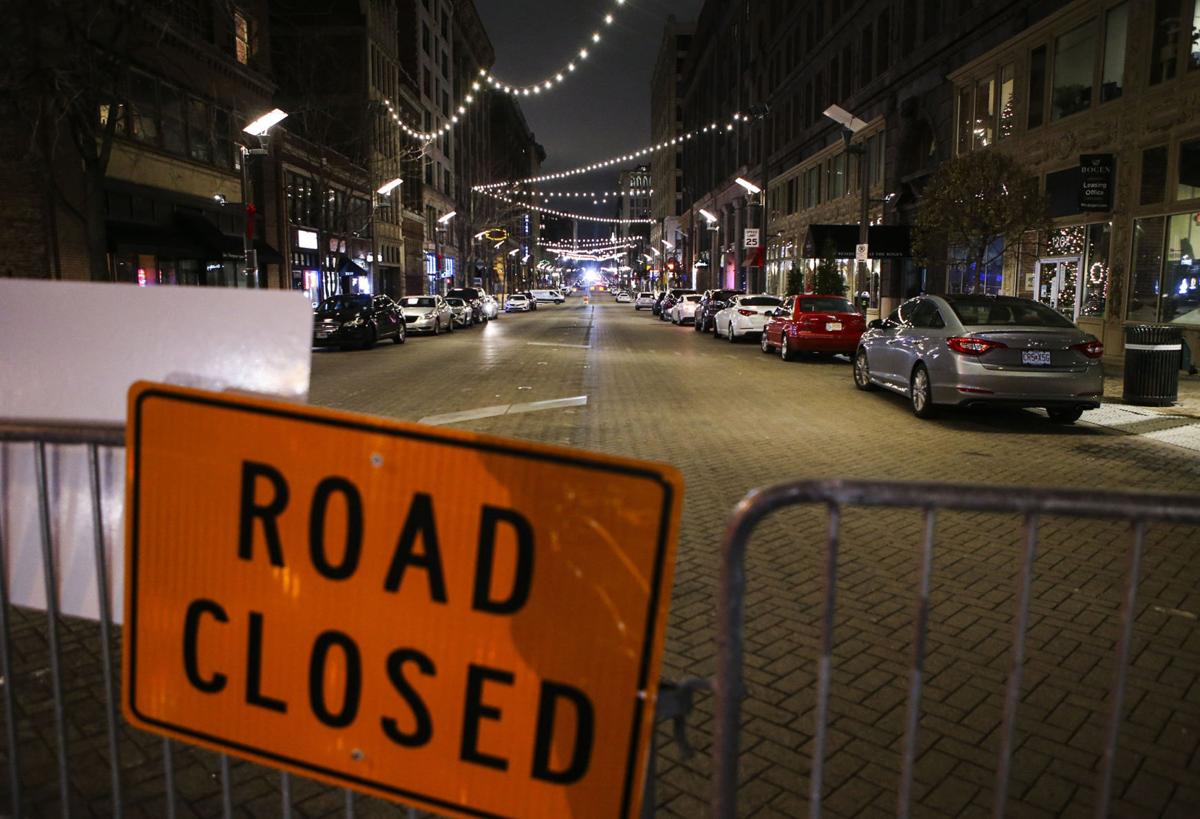 Our downtown is a unique and complicated place with sporting events, bars and restaurants, entertainment venues, conventions, hotels, offices, and a growing residential population all coexisting in a relatively small area. Literally billions of dollars of public and private investment have been made in our downtown over the last 20 years. Yet, it's time that we face up to some inconvenient and unpleasant truths about downtown St. Louis. The mayhem and chaos that occurred in downtown St. Louis on May 22 are the culmination of years of absent planning, regulatory neglect, inconsistent law enforcement, and negligent management.
Despite all of the investment in downtown, property values and rents never recovered from the last recession and have been stagnant or declining for the last decade — one of the few neighborhoods in the city and the region where that has happened. Disruptive and criminal activity, while made worse by the pandemic, has been increasing for years. There is virtually no traffic enforcement.
Disorderly clubs, some of them illegal, have opened in vacant spaces on or near Washington Avenue. Headlines in the Post-Dispatch from last summer describing downtown as the "wild west" were not exaggerated and remain valid today. Washington Avenue was rebuilt with tens of millions of dollars in federal and local money, but that expensive streetscape is crumbling from lack of maintenance. The largest building in downtown, the former AT&T tower, remains vacant, along with several other large buildings. Downtown is the preferred destination for the entire region's homeless population.
There have indeed been large investments in downtown in recent years, much of it in highly subsidized stadiums, hotels and tourist attractions. Incredibly generous philanthropists like the Taylor family have poured money into important civic landmarks like the Gateway Arch and Soldiers Memorial and now a new soccer team and stadium. Unfortunately, that has not translated into a truly sustainable downtown where people want to live and work. Downtown has suffered from a de facto strategy that favors isolated, subsidized, one-off projects over long-term but less visible and carefully planned investments in security, community-building and neighborhood infrastructure. The "Design Downtown STL Plan," completed last year and paid for by the new regional economic development organization, Greater St. Louis Inc., has many good ideas but like many past plans it lacks implementation resources and accountability.
To put it simply, somebody needs to be in charge. For too long the response from city agencies, the downtown Community Improvement District and elected officials has been that recognizing and confronting downtown's problems is not my job.
I am a member of a volunteer organization, Citizens for a Greater Downtown St. Louis, that is trying to bring responsible parties together to acknowledge downtown's problems and create an organization that would truly move downtown forward, instead of simply claiming to do so. We have proposed strategies to deal with downtown's systemic problems. By contrast, with their proposal to continue the status quo, the Downtown Community Improvement District has asked property owners to support a 20-year extension of its existing franchise to steward downtown. They don't deserve our support. We urge the Community Improvement District to withdraw the current renewal petition while there is still time for us to work together to create a far better one.
None of the foregoing means that downtown is lost — not yet. Many of us are stubbornly committed to the idea that a great metropolitan region must have a thriving downtown. We have only one downtown, and our failure to take care of this precious resource will stain the reputation of the entire region. The images of chaos and lawlessness we recently witnessed remind us that downtown St. Louis right now is fragile and at risk. Time for us to step up and fix it.