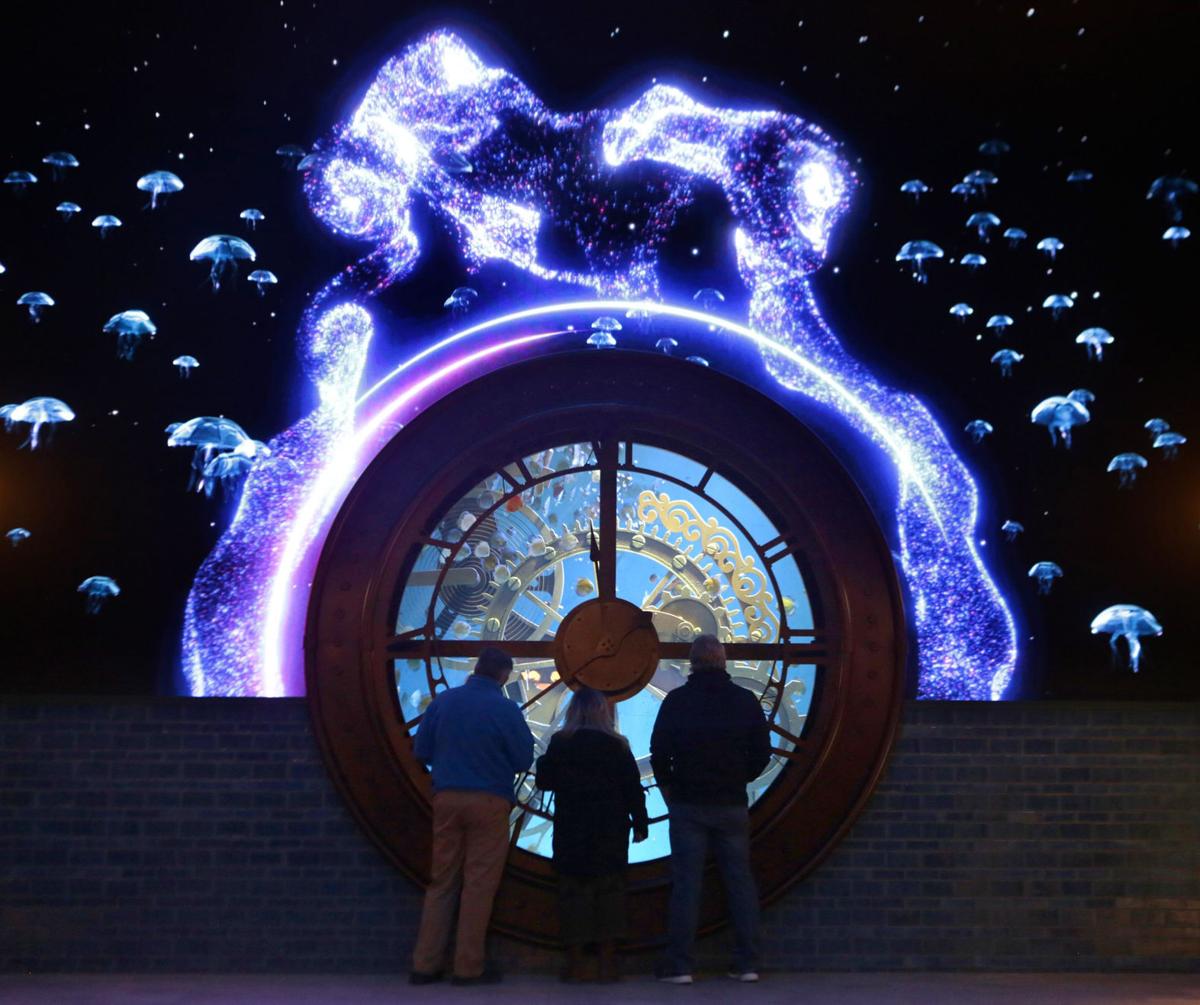 I know that I'm not alone in the belief that, had the pandemic not changed the entire trajectory of 2020, this would have been one of downtown St. Louis' biggest years ever. At the end of 2019, we opened the St. Louis Aquarium at Union Station, launched the St. Louis Wheel and added countless dining and entertainment options, which families from all over the U.S. flocked to experience. If people had told me just a few months later we'd be temporarily closing under coronavirus regulations, I wouldn't have believed them.
The downtown we see today mirrors that of urban cores across the country: less dense but resilient and as active as possible given the circumstances. For all that we have endured, I know that the outlook for downtown would be far more bleak if not for the efforts to keep the area both safe and beautiful, even without the typical hundreds of thousands pouring into the heart of the region for work, dining, events, sports and socializing.
As Union Station continues to cautiously welcome guests back, it's the above-and-beyond efforts of the Downtown Community Improvement District that make me proud to be a downtown property owner. The district's role is to supplement city services, and the added security and beautification efforts have kept downtown moving forward in times where other major urban cores across the U.S. have not received the same fortune.
As a property owner, I have peace of mind that secondary officers and the metropolitan area's only neighborhood-specific police bike unit are on watch in downtown all day, every day. We also have supplemental beautification services in the form of the Clean Team, walking the district and ensuring trash is picked up, graffiti has a short display life and that the overall cleanliness of downtown adds to the experience for visitors and regional residents alike. On top of that, the district has been crucial in funding infrastructure efforts that improve lighting and roadways and have installed cameras downtown for further enhanced safety.
Readers might be aware that, right now, the community improvement district is undergoing an amendment process that would extend its life for another two decades. Readers might also be aware that there are opponents of the amendment process who wish to destroy the community improvement district and start a new one themselves. On paper, their call for improvements to the district seem positive. One small piece they like to leave out: An overwhelming majority of their feedback was considered and implemented as part of the restructured community improvement district.
If the downtown district does not get amended through signatures from property owners, there will be a severe lapse in beautification and safety services that cannot be instantly replaced by any group's efforts. The district has been a lifeline for businesses and residents alike during the coronavirus pandemic, and the restructured Downtown Community Improvement District will play a supporting role in what breathes continued life into our downtown core on the other side of this pandemic. I hope all downtown property owners will sign their amendment petitions as we look toward 2021 and beyond with a functioning, strategic and people-first community improvement district we can all be proud of.