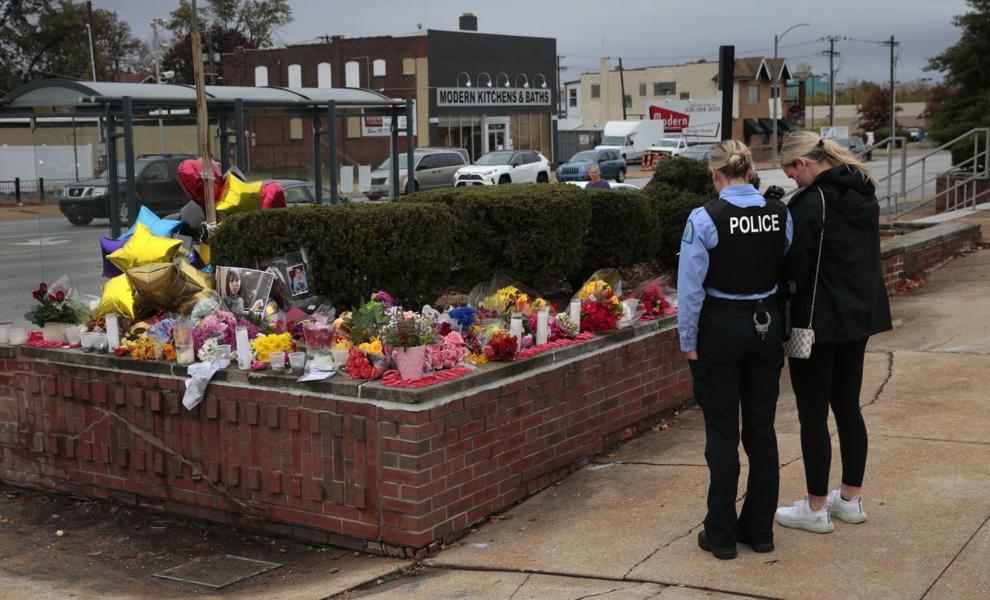 After Monday's tragic events, I know it's hard for some people to imagine, but when I met Orlando on his very first day of sixth grade, he was a super sweet boy who wanted to please people. What factors led to his transformation?
He was a great drummer. He loved the drumline, and his face lit up when he played. Yes, he was quiet, but he was also shy. He didn't have many friends, but he had a couple of good friends in middle school. I do know that as he got older he was bullied and that continued into his high school career.
I am not saying that is what made him act out, but I know it was a factor. I am sure there is so much more that we will never fully understand that contributed to Orlando feeling like he had no other option than to do what he did. According to the police reports, he tried to commit suicide multiple times. He must have been hurting so badly and he clearly felt as if he had no one.
In a few short years, I went from teaching middle school to high school. There was the coronavirus, virtual teaching, and then moving from one building to another. When Collegiate School of Medicine & Bioscience moved into the same building as Central Visual and Performing Arts High School, I had the pleasure of seeing many of my former middle school students at different events shared by both schools. These were always happy meetings, and I was always on the lookout for more of my former middle school babies. I never imagined the scenario of events that happened on Oct. 24 would occur.
Even though I am a logical person, when I replay that morning in my mind, I keep thinking: What if, when Orlando was my student, I had said just one more kind word to him? What if I had asked him how he was doing one more time? What if I had checked on him more in seventh and eighth grade? What if I had found out he was down the hall from me attending CVPA and made a point to go talk to him? What if, what if, what if?
Could all of this have been avoided if someone like me had just done one nicer thing or reached out one more time? I won't ever get the answer to those questions because the only person who could tell me is gone.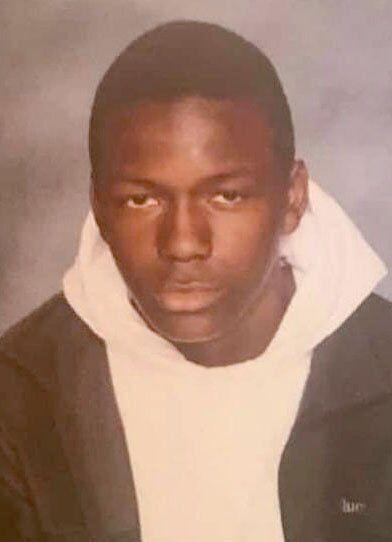 My heart is breaking for Orlando's mom. I only met her once at parent-teacher conferences, and I am sure she doesn't remember me, but I remember she wanted the very best for her son. From the reports, it sounds like she did everything she could think of to help Orlando and, unfortunately, it just wasn't enough to save him.
She tried to do the right thing by asking the police to take his gun away. But because of Missouri's current laws, police felt they couldn't. That gun would be used a few short weeks later to change my life and the life of my students forever.
I do not blame Orlando. I do not blame his mom. I do not blame the police. I blame those making the laws that think it okay for a 19-year-old to own an AR-15-style rifle and a trove of 30-clip magazines. Please come tell my students, who had to see the lifeless body of an innocent teenage girl lying on the ground covered in blood as they fled the school building fearing for their lives, why anyone should own a weapon that can only be used to kill people.
And before anyone says I don't know anything about guns, I grew up hunting. I grew up on a farm. I grew up respecting guns. They were a daily part of my life. But I never needed an AR-15 to kill a deer, a duck, a goose or a turkey. I do believe in a person's right to own a gun, but if you aren't a police officer or in the military, you have no reason to own an assault rifle at age 19.
Missouri needs a red-flag law, otherwise known as an "extreme-risk protection order" law. It prevents individuals who show signs of being a threat to themselves or others from purchasing or possessing any kind of firearm. It would provide safeguards and procedures to ensure that no firearm is removed without due process while helping to prevent tragedies like the school shooting that happened here in St. Louis.
Fixing gun laws won't solve everything. It wouldn't give back the lives of those lost on Oct. 24. It wouldn't take away the trauma my colleagues, my students or I will have to live with for the rest of our lives. But it might prevent anyone else from experiencing these same events. It might prevent another teenager or teacher from dying. And that alone is worth changing the laws.
Josie Johnston is a teacher at Collegiate School of Medicine & Bioscience.