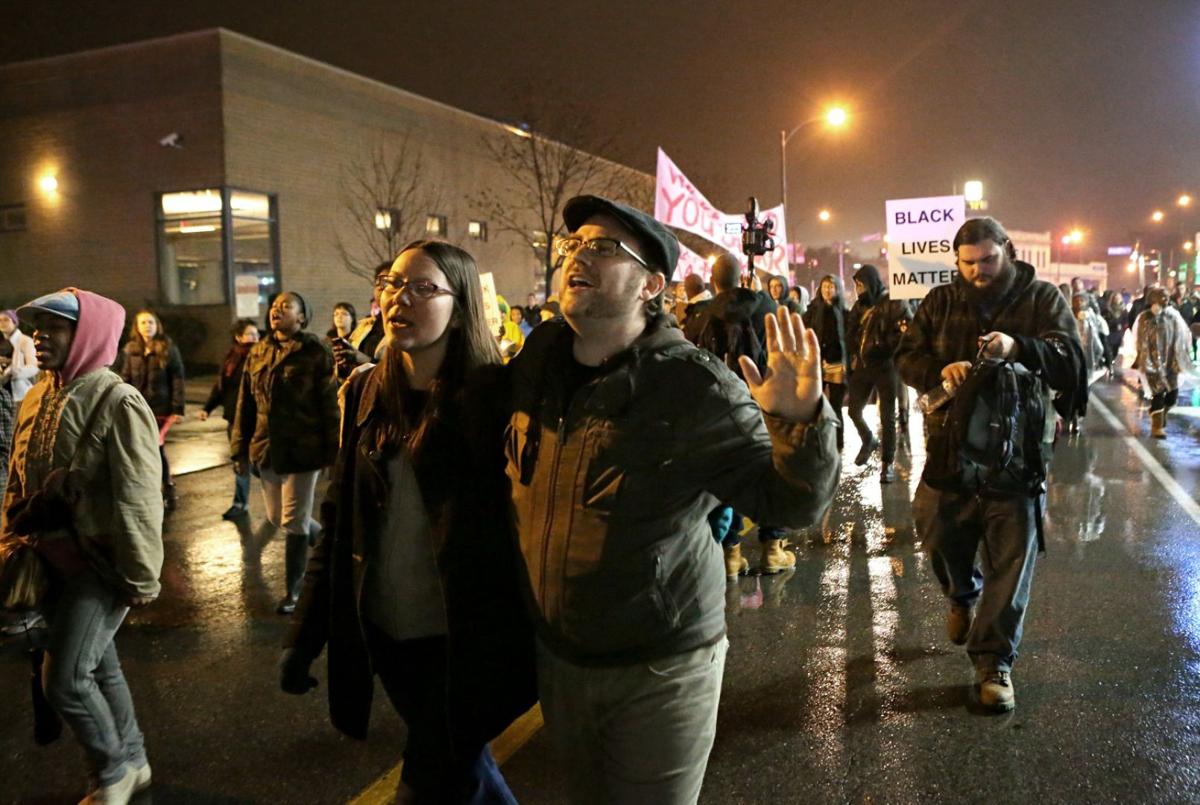 I've lived in the Shaw neighborhood in St. Louis for about 25 years as I've cycled through teaching and parish ministries. The 'hood and street are dear to my heart. The early October gunfight between a teen and a St. Louis police officer galvanized Shaw in unprecedented ways. With the aftermath reaching beyond races, religions, economic status, addresses and cultures, and with outcomes transcending more than protesters and helicopters disturbing parts of the neighborhood, neighbors rallied to help the family of the young man who was killed.
Inside Shaw is my metaphor for the goodness and compassion within many residents. Inside Shaw reached out to respond to a grieving grandmother who needed help feeding the extended family who met at her house. Inside Shaw used social media and Nextdoor Shaw, the neighborhood list, vigorously and vocally to voice opinions, disagreements and ways to assist the family.
The owner of Mama Josephine, a small neighborhood restaurant, suggested a pot of stone soup for the family, with anyone in Shaw who wanted to contribute ingredients to use her establishment to cook what grew into 20 gallons of delicious soup, more than enough for the family. When she offered the abundance to neighbors, I walked to Mama Josephine's to taste what my small contribution had joined. The 20 gallons of leftovers fed the neighborhood, a feeding-of-the-multitude gospel event. When I carried my container home, I remembered the early Christians who took viaticum to absent members of the community.
Inside Shaw is compassion, care and concern, so much more than disturbance, dissent and disagreement. Inside Shaw has electric candles burning in the windows and porch lights on to light up Shaw with care and concern.
As the protests slogged through November, and as the region tensely awaited the grand jury's decision in the fatal shooting of Michael Brown in nearby Ferguson, I often prayed for "the dear neighbor," a phrase dear to St. Maria De Mattias, the founder of my religious community, the Adorers of the Blood of Christ with U.S. regional offices in St. Louis.
I am inspired and edified by dear neighbors reaching out to other dear neighbors. Tiffany, a resident of Shaw, started a prayer baton, encouraging the folks to get the baton and walk the blocks with other residents to pray for peace and then pass the baton on to another person. She and her husband have promised that every block in Shaw will have someone praying as they walk or do drive-by prayer.
On a cold November evening, Diana, a neighbor from a nearby block, and I walked our blocks, praying and discussing, of all things, the Paschal Mystery playing itself out in Shaw and the entire region. We hope for new life for all dear neighbors. Inside Shaw wants peace, justice and equality for all dear neighbors.
When the decision not to indict Ferguson police officer Darren Wilson finally came down on the evening of Nov. 24, Ferguson burned, protesters blocked major highways, and vandals broke windows in the vibrant South Grand Avenue business district just south of Shaw. Inside Shaw again reached out to flood the small family-owned restaurants and shops with a night out to eat, shop and admire the artists who quickly painted the boarded-up windows with images of hope and beauty. While the metropolitan area often is smeared as violent, dangerous, and racist, Inside Shaw knows that our dear neighbors are good and generous people, not a collection of racists and thugs.