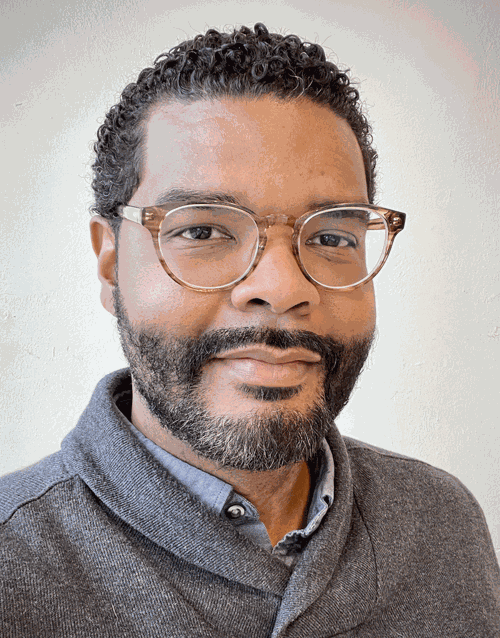 Some big changes are coming to these opinion pages — changes that have been in the works for weeks even while we grappled with the daily demands of this intense election season. Some of the changes are still being worked out, which means they're not quite ready for a full public airing. But readers should know that our longstanding goal has been to broaden the racial, gender and political diversity of these pages so we better reflect the community we serve.
The Editorial Board, which includes Publisher Ian Caso, Editor Gilbert Bailon, writer/columnist Kevin McDermott and me, needs new blood and new perspectives. Bailon, who is Hispanic, helps us reflect a key and growing segment of the American population, but we need more. Try as we might to reflect the concerns of, say, St. Louis' Black community, the simple fact is this: Nothing can substitute for voices from within that community itself, whether the topic is victimization and abuse by police officers, the demands to address crime and poverty, or the joy of overcoming adversity, earning a college degree and reaching the heights of excellence.
An editorial board short on such perspectives is an editorial board arguing from a deficit of knowledge and experience on some of the most important issues confronting America today. With that in mind, Antonio French began work Monday as a Post-Dispatch staff editorial writer, columnist and Editorial Board member.
Most readers probably know French, 43, from his years as a St. Louis alderman representing the 21st Ward, or as a candidate for mayor in 2017. Others know him as the firebrand, self-styled online documentarian who took to the streets of Ferguson in 2014 and 2015 to provide video coverage of the unrest following Michael Brown's death, along with commentary for national television networks and newspapers. Still others know him as the owner and publisher of the hyper-local Northsider and Southsider newspapers and MetroSTL.com news website. Folks who frequent The Grove might recognize French as the proprietor of the Taha'a Twisted Tiki restaurant and bar.
I recognize French as a very busy guy, which was a major asset in our decision to bring him on board. The people working on these opinion pages must hold broad experience and be passionate, tireless, energetic self-starters. On this board, we are all plugged-in news junkies. We all want to make a difference. We all are committed to using our wisdom, wit, common sense and compassion to persuade readers and help guide public policy.
French first caught my attention in 2017 when I wrote a column challenging all aspirants for the mayor's office to present their plan to address the neglect and blight afflicting big swaths of north St. Louis. Of all the candidates who met with the Editorial Board to seek our endorsement, only one stood out: French. And he was the candidate we endorsed in the Democratic primary.
Since then, French has written guest columns and served as one of my informal advisers when I needed help understanding the complicated dynamics of local government. I've always trusted his judgment and valued his insights.
This newspaper's credibility rests on its ability not just to preach diversity but to exercise it. French's political background will help us keep office holders on their toes. He is an entrepreneur who knows firsthand the headaches of negotiating the local bureaucracy to register and open a business. As legislative liaison for the Missouri Department of Correction, he toured every prison site in Missouri. How many journalists or even politicians can claim that experience?
As a resident of north St. Louis, French brings a firsthand knowledge of potential solutions that are realistic and workable.
He holds a bachelor's degree in political science from Auburn University and an executive master's degree in business administration from Washington University.
When the two of us talk politics, I'm amazed at how often our views mesh. That said, French doesn't hesitate to disagree when he thinks we've made the wrong call, as he did in a recent op-ed challenging our editorial recommendation of Proposition D on last Tuesday's ballot.
His appointment to the Editorial Board is a first step in our goal of practicing as well as preaching greater diversity. We're even looking to diversify the ways we deliver opinion and commentary to subscribers, including our newly launched online video series, "Up for Discussion."
I'll let French have the final word here. I asked him why, given his vast career options, he wanted to pursue this particular one. He responded: "I think it is so important now, more than at any other time in my lifetime, that St. Louis — and America, really — examines who we are and who we want to be. Warts and all. That important conversation is fueled by journalism. The Post-Dispatch has a great opportunity to fuel an intelligent, well-informed regional discussion about our past, present and future during one of the most tumultuous periods in American history. I hope that my perspective adds value to that conversation. That is certainly my goal."
Tod Robberson is editorial page editor of the St. Louis Post-Dispatch.