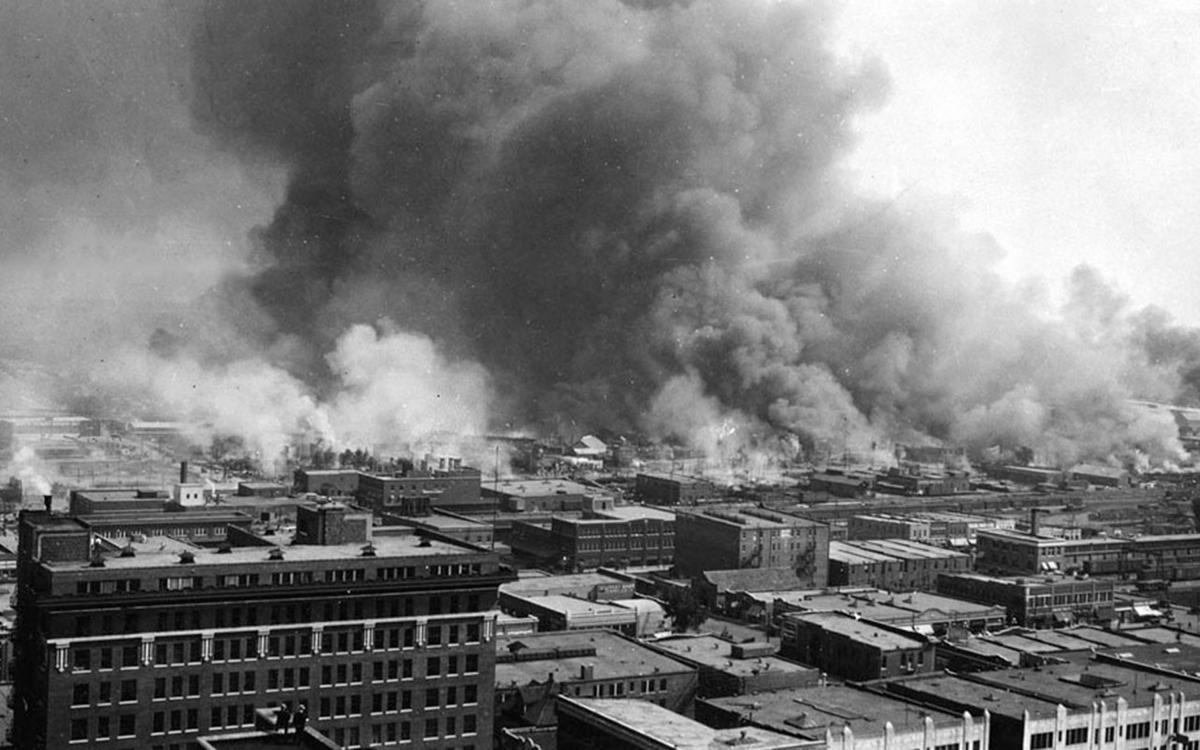 Norman Weathersby was the only Chevrolet dealer in Holmes County, Mississippi, in the 1950s and '60s. He also acquired hundreds of acres of land from black farmers by foreclosing on their loans for farm equipment and pickup trucks. County residents said Weathersby required black farmers to put up their land as security for the loans. The equipment he sold them often broke down soon after. When cash-poor farmers missed payments, he took their land. The Associated Press documented eight cases in which Weathersby acquired black-owned farms this way. When he died in 1973, he left more than 700 acres of this land to his family, according to estate and court records.
From slavery to today, white communities have used every tactic imaginable to steal land and restrict land ownership, education and opportunity from black Americans. Sometimes they deployed the blunt force of a government bulldozer. A lengthy history of abuse and discrimination underscores why the issue of reparations requires public consideration.
In Detroit, one year after the passage of the Federal Housing Act in 1949, the "Black Bottom" neighborhood was demolished under the ruse of "Urban Renewal." Black Bottom was home to future Detroit mayor Coleman Young, whose father's tailor shop was destroyed in 1950. In 1960, the Chrysler Freeway razed Hastings Street, home to New Bethel Baptist Church, whose pastor was Reverend C.L. Franklin (father of Aretha).
Other takings were blood-soaked affairs, like the May 1921 Tulsa race riots on "Black Wall Street," where white mobs set ablaze hundreds of black-owned businesses and homes in the Greenwood District in Tulsa, Okla. More than 300 black people were killed and 10,000 left homeless amid 40 blocks turned to ash. Survivors recounted black bodies loaded on trains, dumped off bridges into the Arkansas River or buried in mass graves.
In the Jim Crow era and beyond, the bulldozing of black Americans' assets and resources has morphed into blockades perched at the three primary gateways to prosperity: education, employment and housing.
Whereas European and Asian nations fund schools centrally and equally, the wealthiest 10% of U.S. school districts spend nearly 10 times more than the poorest 10%. School funding in America is still calculated by property values and property taxes and, on average, black students are allocated 19% less funding per person than white students. In states like Arizona and Oklahoma, the disparity in per-student funding is more than 30%.
Official U.S. housing policy in the 1940s and '50s aggressively thwarted progress among black families by separating African-Americans from integrated neighborhoods. The Federal Housing Administration then subsidized white families to move out of urban areas into lily-white suburbs — prohibiting blacks from following. In 1948, FHA loan covenants specifically stipulated that FHA loans could not be granted to African-American home buyers. The practice was so widespread that by 1940, 80% of property in Chicago, New York and Los Angeles carried restrictive covenants barring black families.
In employment, the sobering fact is that hiring discrimination against African-Americans has not declined in decades. A recent study shows that since 1989, whites have received, on average, 36% more callbacks than African-Americans and 24% more callbacks in job interviews than Latinos. In 2004, researchers Marianne Bertrand and Sendhil Mullainathan prepared two sets of identical résumés reflecting applicants with two different skill sets. Using racially distinct names to "signal" each applicants' race, they mailed the résumés to more than 1,300 employers in Chicago and Boston, targeting jobs for ad sales admin support and clerical positions. White-sounding names were 50% more likely to elicit positive responses from employers than identically qualified applicants with black names.
The fact is, over the course of American history, black and native American communities have had their wealth taken from them at gunpoint and at the hands of a structurally rigged system with massive roadblocks in education, employment and housing.
Reparations aren't a response borne of mere guilt. They're an act of justice — restoring and returning that which has been blocked, stolen and legislated away from its rightful owners' and heirs.
Tom Murphy is a nonprofit director and social justice advocate, residing in Austin, Texas.