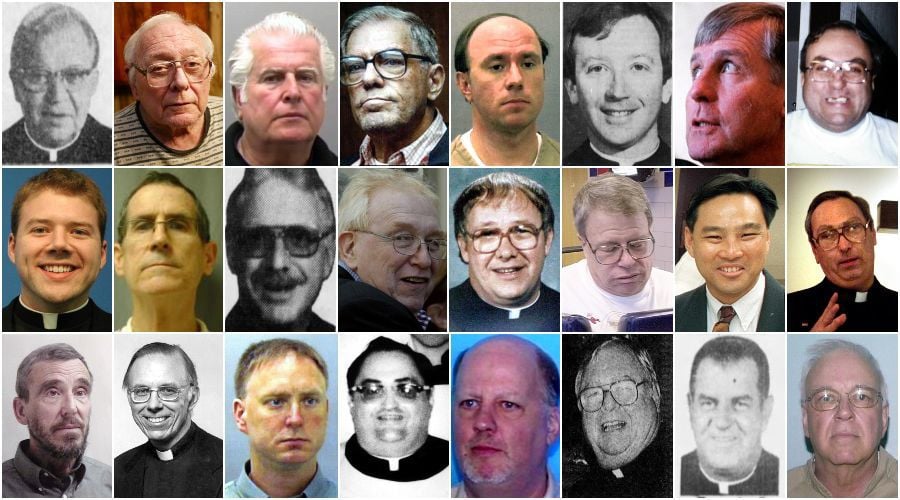 On July 26, the Archdiocese of St. Louis published a list of 61 members of the clergy with verified allegations of sexual abuse of a minor against them, and an additional three with verified allegations of possession of child pornography. Two priests on the list had been stationed at the church I attended when I was growing up, and I knew two others through another parish. One was a close family friend for decades.
The focus of clergy sexual abuse is usually, and rightly, placed on the offenders and direct victims of the abusive behavior. But the radius of the effects is much larger.
For me, the grooming began around fourth grade, as soon as I became an altar boy at our parish church. I went to the grade school connected to our church, so the segue was a given. My path into the inner circle was all but guaranteed since my older brothers had taken that route. It wasn't long before a close friend and I were favorites of the priests — being pulled out of class to be altar boys for funerals, getting calls to serve weekend weddings, etc.
A select crew of us became the focus of the priests' attention. We were their companions. Joining in on visits to the country house and boat rides, helping with Christmas shopping, running errands to buy them cigarettes, washing their cars, etc. To a devout Catholic teenager, this was gold.
I felt special and privileged, like I was being treated like a peer. Outside my own home, I spent most of my time in that rectory. In our household no one was more revered than priests. Priests were among the few friends that our family had and socialized with.
But that deference became a source of deep confusion. By day, this reverence was upheld in a nearly unnatural way. By night, I was receiving different messages from the priests, and the gold became contaminated and tarnished.
The priests didn't hesitate to take us to films my parents would never have allowed. The cursing and sexist comments flowed faster than in any locker room I ever experienced. A passive glance was all we received when sneaking alcohol from the rectory bar. Sexualized conversation became the norm, and our own sexual interests became a voyeuristic pleasure for one particular priest. My friend and I watched a porn film in this priest's bedroom.
How was I to reconcile this behavior as a teenager? I was being taught a strict moral code in school and at home, yet the primary examples of this lifestyle were teaching me that all that "sinful" and immoral behavior was okay and good fun. I recall going to confession and confessing to sins that the very priest I was confessing to had taught me. The hypocrisy led to self-doubt, questioning, and an invasive feeling of being deeply flawed.
These priests caused untold collateral damage. I was fortunate — I was never physically abused. But the psychological toll was immeasurable. It took many years of therapy, a 12-step program and examples of many healthy relationships to see how destructive this history was.
It was a betrayal not only of me, but of my parents. And it was a betrayal of the community at large. For every sexually abused child, there have been countless children who have been groomed just to that point. Those who were considered morally superior, those who knew our personal and family secrets, violated the trust of all. Explicit and lewd conversation and showing a child pornography is not a model of healthy behavior.
I have great empathy for those who were sexually abused in the church, but like with all abuse, the victimization didn't end there. The Archdiocese of St. Louis' list presents a terrible but tidy and contained picture. Presenting this list as a group of anomalous perpetrators ignores the scope of the problem. It was a betrayal denied and protected by the church, enabled by other clergy, that poisoned families and communities.
The reality is bigger and touches many, many lives and relationships. The radius is much wider. We are all hurt. We must all be heard. The entire Catholic Church needs to take responsibility and be held accountable — not just those who are deceased or defrocked.
Tom Unger grew up in a suburb of St. Louis and now lives in New York City with his family.