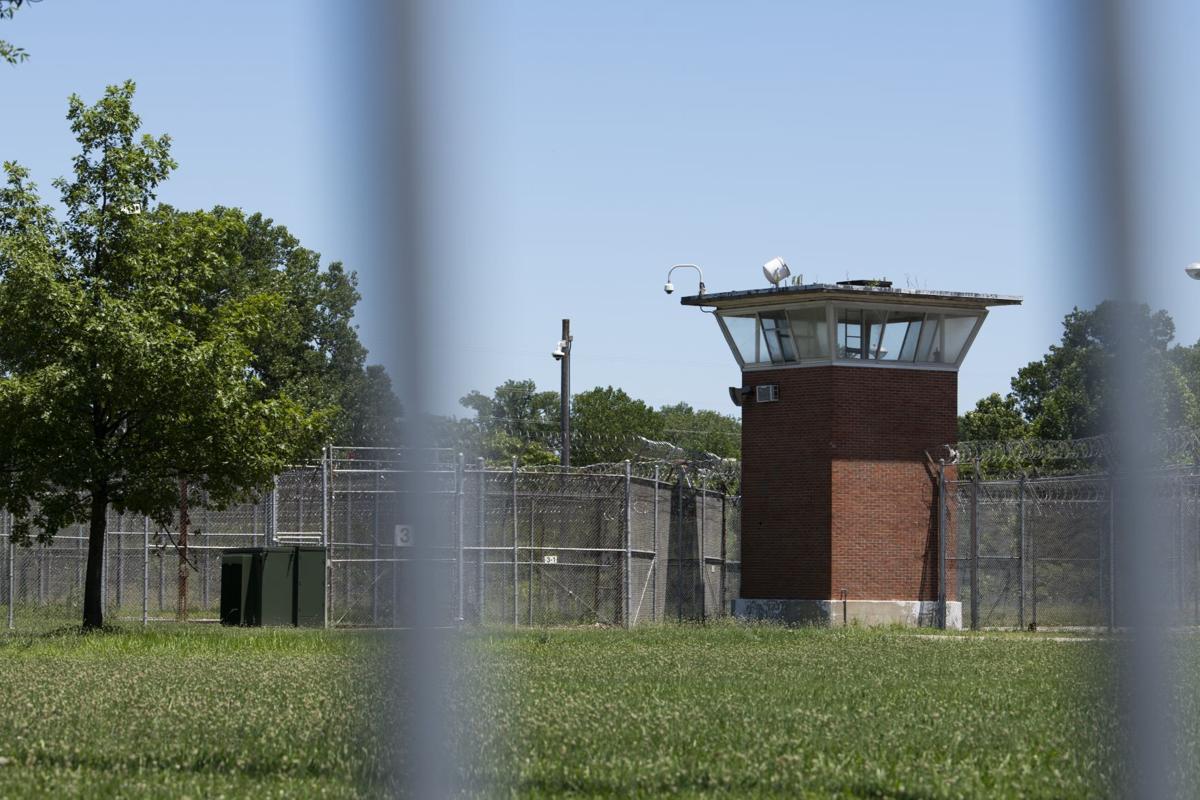 Legislation to close the workhouse is moving forward, creating a historic opportunity for St. Louis to begin addressing our social problems at their root. That's because closing the workhouse is about more than just a jail. It's about a history of unjust and racist policies. From policing to segregation, those policies concentrated poverty and trauma in our city. The solution to the inevitable outcome of those policies was to lock up people like me.
Back in 2016, I stared at our city from behind the walls of the workhouse. I was a statistic among the nearly 90% of the jail population that was Black and the nearly 98% who were there because they could not afford cash bail. I was also the type of story that critics would have used to discredit the current efforts and argue the workhouse is needed. In the span of six months, I had cycled in and out of the jail three times.
As a young girl, between the ages of 7 and 10, I endured things that to this day I'm not sure how I survived. I remember witnessing the death of my brother, experiencing sexual and physical abuse, being homeless, and dealing with the loss of my mother to lung cancer. I remember the day I was placed in the care of my father, who was addicted to crack cocaine, and how quickly my life spiraled from there.
In a city like St. Louis, my family's story wasn't unique. Sure, we all make decisions, but those decisions take place in the context of the needs and circumstances created by systems and policies. Be it access to affordable housing, a meaningful education, job opportunities, therapy or health care, families like mine were treated as if our lives did not matter.
By the time I was a young adult, I was trapped in a vicious cycle of trauma and addiction, which in my most desperate moments included sex work for crack cocaine. It was in that state that I entered the workhouse for the first time. I remember being sick and left to lie on the floor for almost three days before I was given any help. By the time I was finally given some attention, I had a fever of 103 degrees.
But I'm one of the lucky ones. People have died at the workhouse, including one of my very own brothers. I survived and eventually found three community-based organizations that changed my life. St. Louis University's Transformative Justice initiative, the Center for Women in Transition, and the Basic Alcohol and Treatment Center worked together using a holistic approach to help me heal. This community of incredible programs helped create the woman and leader that I am today.
Now I'm a client advocate with The Bail Project, where I work with our local team to provide free bail assistance and pretrial support in our community. Since 2018, our team has helped close to 3,000 people in St. Louis city and county, while working with other programs and organizations that provide social services. Today, I get to do what I wish someone had done for me the first day I stepped foot into the workhouse. I do this work not only for those who remain there but for the larger vision of a society without jails.
Here's the thing we need to understand: Incarceration doesn't necessarily make communities safer. It destroys individuals and entire generations. It sinks them deeper into poverty, addiction, trauma and unemployment — all the things that are routinely criminalized and end up driving a person back into jail.
We need alternatives that actually address the root issues. The aldermanic bill to close the workhouse is a first step in that direction. After years of organizing by the Close the Workhouse campaign, our city is finally listening. Board of Alderman President Lewis Reed has put forward a proposal modeled after the plan laid out by the campaign for reallocating the jail's multimillion-dollar budget. The legislation will establish funding for a division of recidivism reduction, create a neighborhood crime reduction fund with a plan for a participatory budgeting process, and provide a pathway for current workhouse employees to transition to one of the more than 700 available city jobs.
But when the jail closes, the real work starts. St. Louis must invest in our communities, our lives, our futures. And this goes beyond a budget negotiation. It is about the society we want to be, one where justice shows compassion and Black lives matter.
Tracy Stanton is a client advocate and bail disruptor at The Bail Project–St. Louis.
Catch the latest in Opinion
Get opinion pieces, letters and editorials sent directly to your inbox weekly!