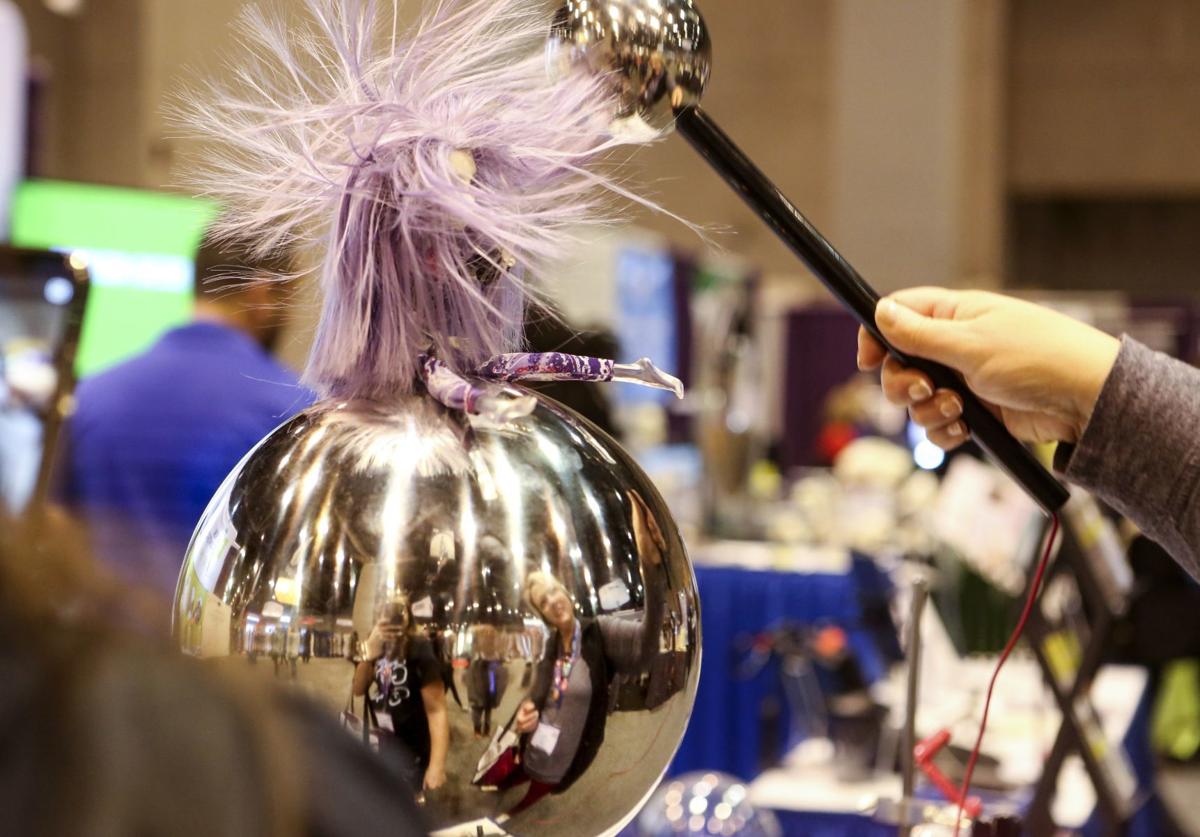 As national unemployment hits a 50-year low, the St. Louis region is keeping pace, with the St. Louis Regional Chamber reporting just 3.6% unemployment in its latest update. This exceptional progress is certainly something to celebrate, but it masks a serious problem lurking in the background: the lack of skilled workers to fill the jobs that will help secure our future.
Companies are increasingly implementing automation and digital transformation strategies to help optimize operations, enhance production and protect safety. Advances in automation are helping companies realize unprecedented improvements in performance and are key to helping our economy — on both a local and national level — grow.
Automation is creating incredible opportunities — and we need a workforce that can keep up. The jobs of the future, particularly within manufacturing industries, will need skilled workers with a deep foundation in science, technology, engineering and math (STEM) to make sense of the data derived from automation technologies.
These new, digitally augmented roles are strong career options — but they're the ones that may go unfilled if we don't change our trajectory. About 10,000 baby boomers reach retirement age every day and, while the STEM pipeline is expanding, it's not broad enough.
The National Association of Manufacturers predicts that as many as 2 million manufacturing jobs will sit vacant over the next decade because of the widening skills gap. This problem has consequences beyond manufacturing: The 2018 manufacturing skills-gap study from Deloitte and The Manufacturing Institute found the skills shortage could threaten $454 billion of manufacturing gross domestic product by 2028.
We must act quickly to address this problem, create a steady pipeline of qualified talent, and maintain the economic progress we've made in our region. But how do we solve such a large, complex issue?
Like anything else, it starts with education — across all levels. For our existing workforce, we have a responsibility to help workers update their skills to make the most of the new digital tools. Roles like plant maintenance, for instance, will never go away. But digitally empowered workers are seeing much of their daily work shift from repairing equipment after it breaks down to monitoring equipment through predictive technologies to enable proactive maintenance — and enhance business results.
As we prepare today's workforce for new roles, partnerships with academic leaders can make a big impact. Ranken Technical College is an incredible regional resource with a focus on developing highly skilled workers. Emerson recently partnered with Ranken to create a Portable Learning Platform — essentially, a small plant on wheels — to teach today's workers how to use the newest technologies and equipment. This hands-on experience is critical to effective learning.
For the workers of tomorrow, we must focus on both recruiting and sharing the benefits of a career in manufacturing. When many people picture a STEM career, "manufacturing" may not be the first job they envision, but the jobs of tomorrow are digitally powered career options that rely on technology and engineering know-how.
Primary-school children may be our biggest opportunity to make an impact. These students are still learning what interests them. Providing lessons that show them the fun and endless possibilities of STEM can create a lifelong love of learning and an aptitude for STEM. This kind of education doesn't have to happen just in the classroom: Emerson has hosted "We Love STEM" days for students around the world to provide the hands-on exposure and experience that creates lasting memories.
We have made incredible economic progress as a region, but we aren't finished with the fight. To keep from falling further behind in the job skills gap, we must pull together and focus our efforts on training today's workers and the STEM workers of tomorrow. This is critical to maintaining our continued strength as a region — and maintaining a strong economy that will thrive into the future.
Michael H. Train is president of Emerson.
Catch the latest in Opinion
Get opinion pieces, letters and editorials sent directly to your inbox weekly!