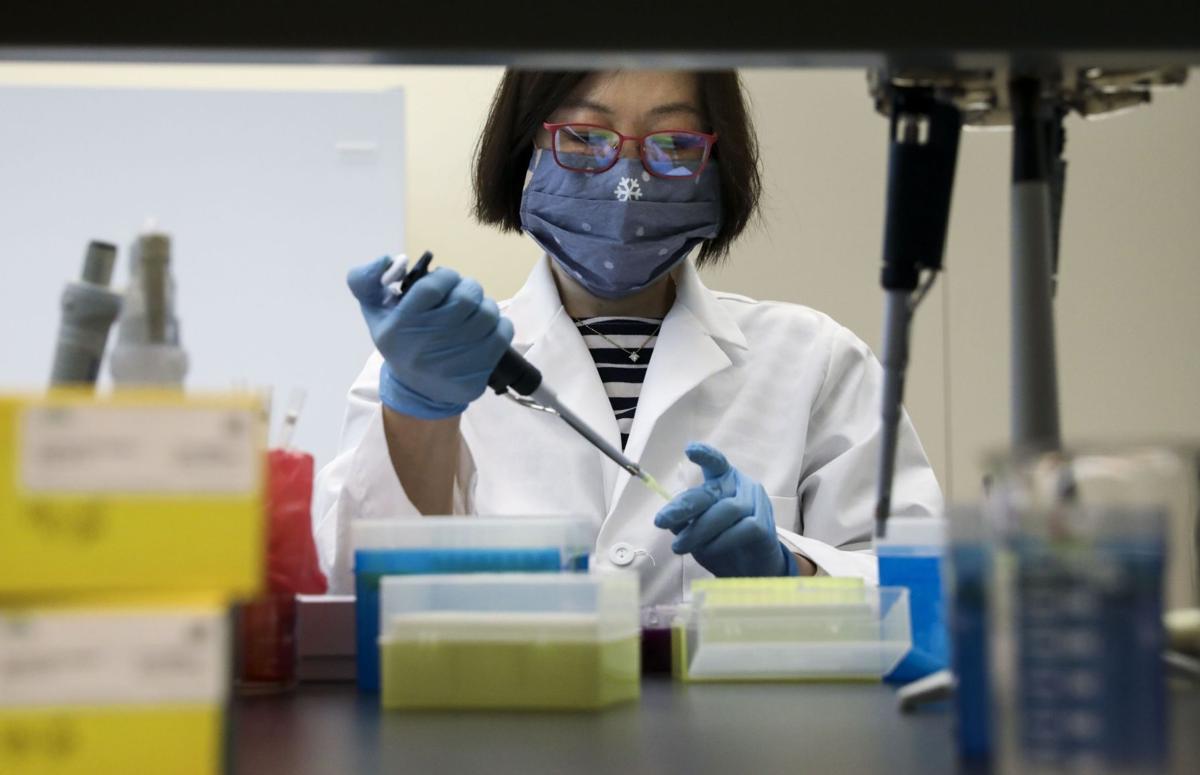 As summer gives way to fall, a time when a "second wave" has been predicted, our state finds itself in a battle, with a pattern of small advances followed by setbacks, against the pandemic.
After flattening the curve in the St. Louis metropolitan region with shelter-in-place and masking policies, we saw increases in cases in July as many businesses reopened. Now we are seeing jumps in new confirmed coronavirus infections, especially in the 18-24 age group as students return to college campuses in Missouri and across the country. Across the state, the positivity rate — the percent of those tested found to have the virus — is also rising after dropping slightly several weeks earlier. Unfortunately, the number of lives lost in Missouri to this disease continues to climb.
Essential relief provided by Congress earlier this year enabled the progress we have made against the impacts of the pandemic, but as an infectious diseases physician, I see new, continuing and urgent needs being raised on a daily basis.
Now that our senators and representatives have returned to their home states and districts for recess with work on the latest coronavirus funding bill stalled, they will have an opportunity to see those needs too.
To make sound decisions on opening colleges and classrooms, keep schools open and recover our economy, we need federal support to expand the testing and contact tracing that are critical to controlling the spread of disease. We need to allocate resources to those areas that are experiencing outbreaks and expand public health infrastructure to respond to the ongoing pandemic.
Hospitals in Missouri and across the country are continuing to struggle with high costs of personal protective equipment, managing the pandemic along with non-coronavirus patient services, ensuring appropriate isolation and social distancing and addressing workforce shortages. Regions continue to rely on exhausted health care workers who are stretched caring for patients and their own families. Measures to expand manufacturing and distribution of medical supplies, and to sustainably support frontline health providers are urgently needed. Federal strategies to combat the coronavirus and expand the workforce should include steps to bring more infectious diseases specialists into the field, with federal support for training and medical education loan repayment programs and continued support for telehealth.
We need new resources to effectively address the disproportionate impacts on Black and other people of color, including to identify and fill gaps in access to health care and other services that lead to health disparities. We need policies that ensure sufficient supplies of coronavirus treatments are affordable and accessible.
With U.S. trials of vaccines hoping to produce results by the end of the year, we will urgently need investment in our vaccine development and delivery infrastructure and vaccine coverage policies to prepare for the immediate distribution and uptake of a coronavirus vaccine across the country.
New questions on this virus continue to emerge. Strengthened support for research including studies of long-term outcomes, infection prevention strategies, basic science research and new treatments is essential. Funding is also desperately needed to expand biosafety lab infrastructure and capacity. With secondary bacterial and fungal infections contributing to illnesses and deaths of coronavirus patients, support for new antimicrobial drug research and development, antimicrobial stewardship, and surveillance will be critical to curtail the toll of this, and future outbreaks.
Now, in the seventh month of this pandemic's effects in Missouri, the need for funding to mitigate its impacts on our families and our communities remains critical. Essential workers across Missouri and the country are struggling with care and supervision of children who cannot access day care and cannot safely return to school. These workers include health care providers and researchers who in the midst of a public health crisis are juggling the competing demands of work and their families.
We have shown in Missouri that progress against the pandemic is possible. We have also seen that without strong and vigilant responses we will continue to lose ground to this pandemic, at the cost of human lives. Our lawmakers have had a chance to see this reality in their hometowns. Now it is time for them to act, without further delay, in Washington.