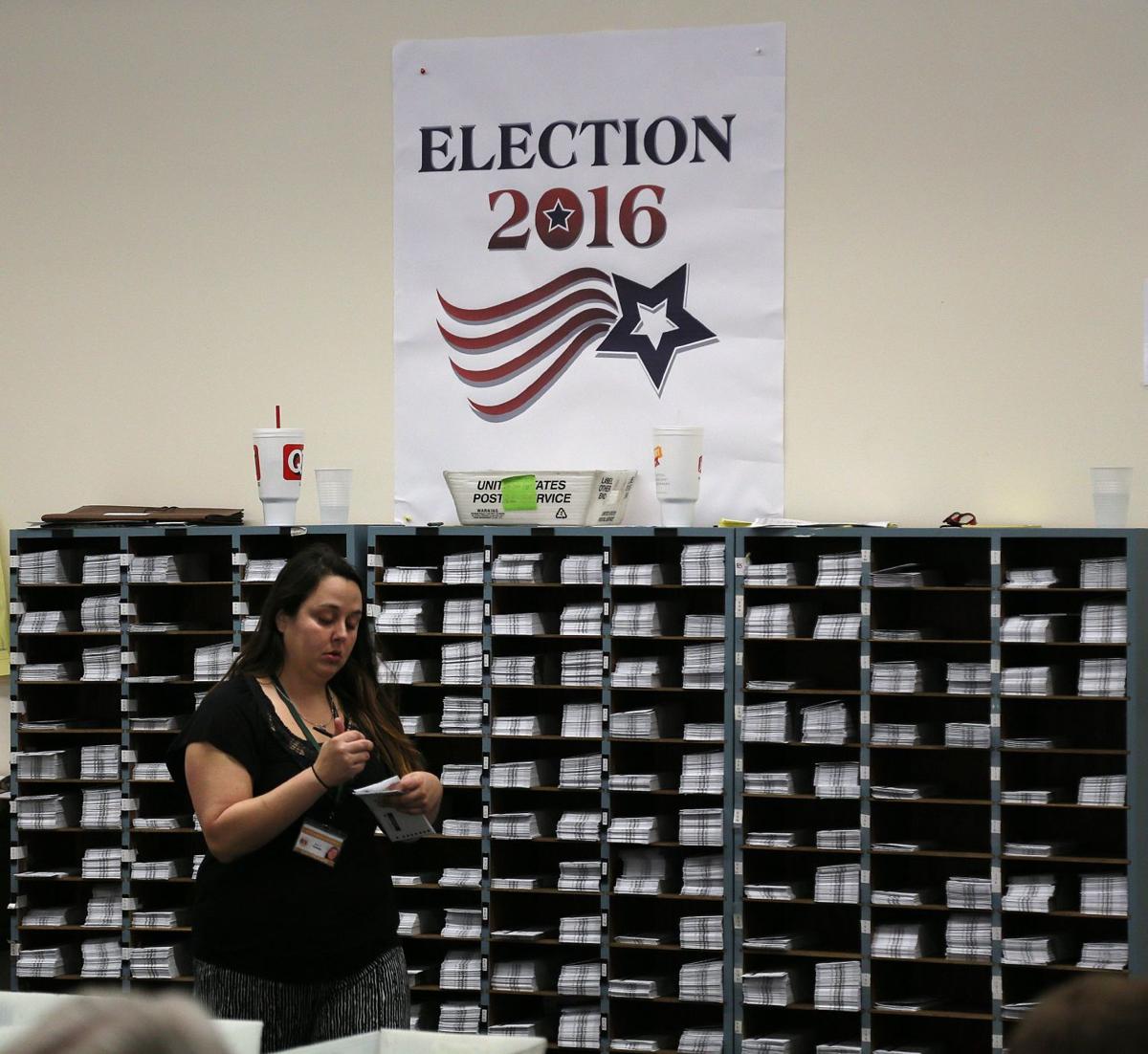 In recent weeks questions have been raised as to whether the presidential election will be rigged or stolen somehow, and that a win or loss will cast doubts about the very basis of our republic. Such reckless rhetoric is damaging to our system, and plants seeds of distrust that seriously undermine the election process.
Unfortunately, we've seen this playbook before. After the 2000 election, many questioned the system based on a Supreme Court decision, hanging chads and accusations that a voting company had rigged the machines. In the years that followed, the electronic voting devices that replaced the paper ballots with their hanging chads came under attack from groups who did not trust any type of electronic voting.
We are aware of elections in other countries where the voter distrust level was high because of election corruption and fraud, and real "rigged" elections. Such distrust has often led to violence and international intervention, and lower voter participation in subsequent elections. We are also aware that cybersecurity and hacking attacks in regard to elections is an important issue that needs to be discussed and prevented globally.
We strongly believe you can trust our elections in the United States — and believe in the outcome, no matter who wins. And if an election for a particular contest is close, there are proper legal provisions in place for audits and recounts, and for our system to deal with issues or complaints in a free and fair manner.
Election officials across Missouri and Illinois—and the U.S.—are working diligently to serve voters and make your experience for Tuesday's election one that you can trust. Preparations for the presidential election began over a year ago. It's the one election every four years that voters and the media pay the closest attention to. But we remind you that there are other elections — at the local level — that should be equally important to you.
Do mistakes get made by election officials? You bet, and some election officials have experienced the pain of some small detail getting overlooked and voters being disenfranchised. There is no question that election officials must be held accountable for their mistakes and learn from them.
Is there fraud in elections? Yes, and we have seen evidence of absentee voter fraud recently in the city of St. Louis and St. Louis County in the August primary. Is voter fraud widespread enough where a presidential election could be "rigged" or called into question? Not a chance.
Elections in the U.S. are highly decentralized. Missouri has 116 election authorities. In Illinois there are 107. Across the entire country there are 6,500. While statewide election officials — usually a secretary of state — administer voting laws, they don't count ballots. That's done at the county level by offices composed of Republicans and Democrats, mindful of the integrity of the system and the positions of trust they hold. Voting machines are not connected to the internet, so are no more able to be hacked than a coffeepot.
If you are the least bit concerned about the voting process in your county or think things could be done better, contact your local election official. Ask them how the system works. Find out about the details and complexity in elections. Ask them about the bipartisan checks in place, the public test of the voting and counting equipment, the security measures in place to secure the ballots and machines, and how there is a paper trail for each ballot cast and counted.
Democracy works when the people participate. It is our hope that the rhetoric of the moment, the negative campaign ads and the confusing choices don't discourage you from voting. The decisions you make will have a lasting impact on our future.
So get out there and make your voice heard. Go to your election authority website to see your complete ballot so you are not surprised when you cast your vote. On Tuesday, make a difference.
Paul DeGregorio is the former Republican chairman of the Federal Election Assistance Commission and a Senior Fellow with the Democracy Fund. Wes Wagner is the Democratic county clerk/election authority for Jefferson County.