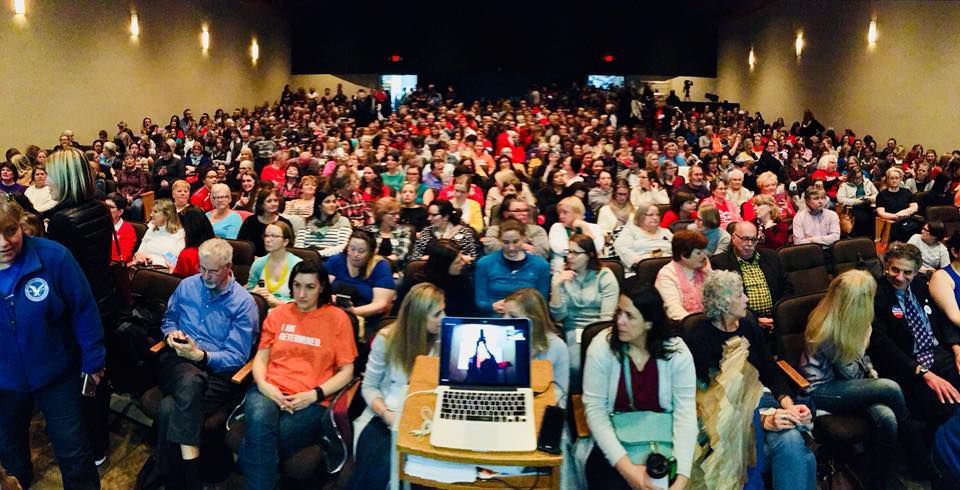 Now that my kids are back in school, I realize we enjoyed a freedom over summer vacation beyond a break from homework. It was a three-month vacation from the anxiety of school shootings. If anyone needs a refresher on how traumatic those events were, one can now click to view newly released surveillance footage from the Marjory Stoneman Douglas High School attack in Parkland, Fla.
How have we — as a local community and as a nation — been preparing to go back to school? Given the flood of awareness and action last spring when March for Our Lives brought national attention to school gun violence, what have we done to keep our children safe?
• At Y.S. Rho Martial Arts School in Chesterfield Mall, Taekwondo students were instructed in self-defense before returning to classrooms and college campuses. After teaching various methods to talk down or disarm a gunman, the Grandmaster gave a stern warning that such hand techniques are limited in effectiveness and only to be used as a last resort and only if the gunman is less than three feet away.
• The 17 local groups of Moms Demand Action for Gun Sense in America mobilized volunteers across Missouri to oppose the open distribution of 3D printing blueprints for the private manufacture of downloadable guns. Guns made with 3D printers are lethal and untraceable. They don't require background checks and cannot be revealed by metal detectors.
• Cease Fire, an organization of local St. Louis students working against gun violence, began preparation of legislation to propose in the Missouri Legislature when the session begins in January. They are working on a requirement of registration of guns in our state, including retroactive sales.
• Students Demand Action tested technology in order to activate their texting network of teens. On Aug. 27, students nationwide dialed into an after-school conference call complete with slides sent to smartphones. They learned how to use a platform allowing them to share information via text while keeping personal phone numbers confidential for safety. Getting out the vote of 18-year-olds is their fall priority.
• Candidates running for office and pledging to vote on the side of gun safety honed talking points to make gun violence a major campaign issue. State and federal contenders like U.S. Rep. William Lacy Clay, Cort VanOstran and state Sen. Jill Schupp submitted the "Gun Sense Voter Questionnaire" to receive a certification from Moms Demand and differentiate themselves from candidates who boast about high grade rankings by the National Rifle Association.
• U.S. Secretary of Education Betsy DeVos explored a strategy to put more guns in America's schools. The New York Times reported she's still considering a plan to allow school districts to use federal funds to buy guns. Unlike the $50 million of school safety funds provided a month after the Parkland shooting, which are restricted from use for purchase of weapons, funds used in the Student Support and Academic Enrichment grants have no mention of weapons prohibition. It could be up to DeVos' discretion to decide if this money can be used to arm teachers.
It's heartbreaking that we're considering guns in school and self-defense for children, but that's our world now. Politicians have put off the problem for so long that moms and kids now organize out of desperation. We know the stakes. Every day, 96 Americans die from gun violence and hundreds more are injured. According to the Centers for Disease Control and Prevention, gun violence is now the leading cause of death for African-American children and teens and the second-leading cause of death for all American children.
I'm not a pessimistic person by nature, but it seems every day is now a countdown until the next American school shooting. Already, a student was arrested on Aug. 22 in Las Vegas for bringing a 9mm handgun to school. I urge everyone to find a productive outlet for our collective anxieties. Call for action and safer policies from our elected officials. Campaign and vote for candidates who will do the same. Let's recapture a vision of school as a safe space for children to learn and grow.
Cynthia Changyit Levin is a volunteer with the Missouri chapter of Moms Demand Action for Gun Sense in America.