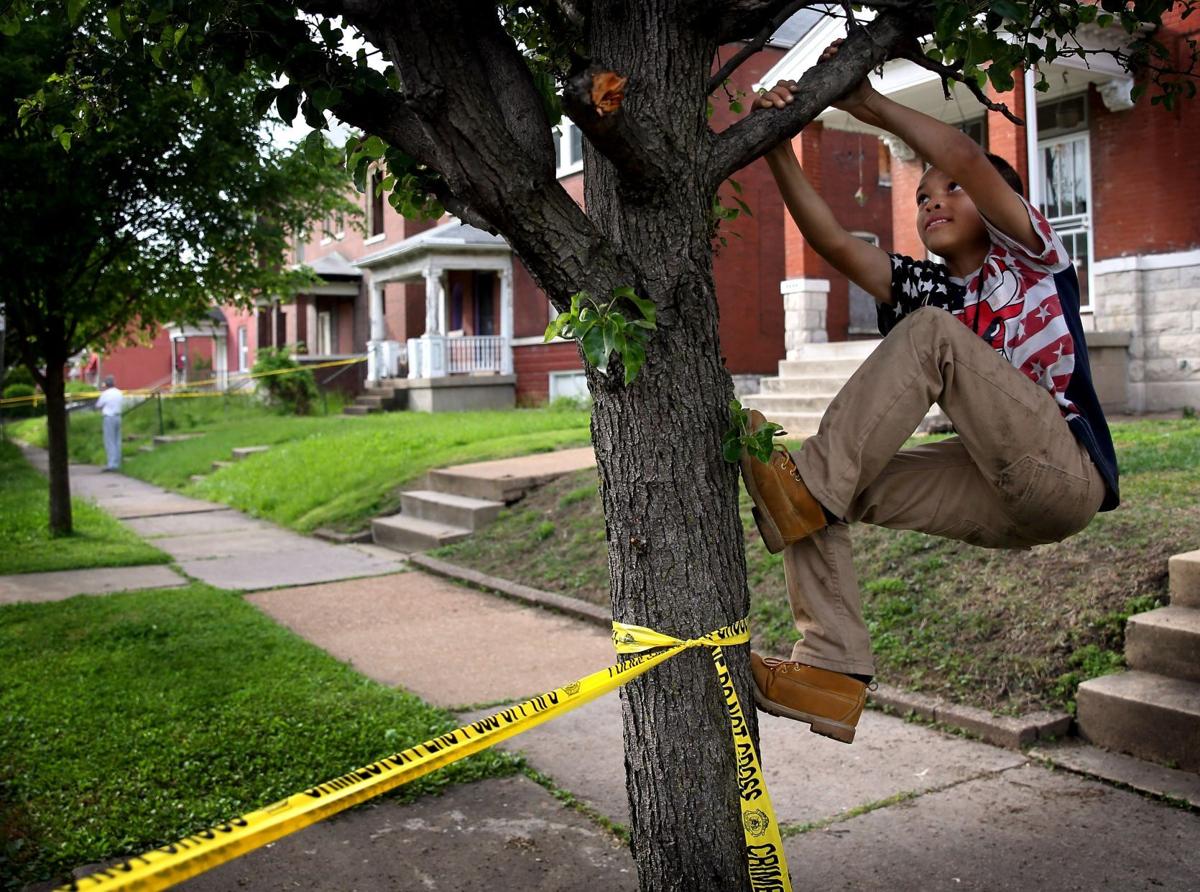 St. Louis city has the highest murder rate in the country. But of the city's 79 neighborhoods, the bulk of the violence occurs in the same 20 or so majority-Black, mostly poor neighborhoods — year after year. This makes it easy for residents, officials, and business leaders from the other 59 neighborhoods and those outside of the city limits to believe it's not their problem. They couldn't be more wrong.
The entire St. Louis region as well as the state are negatively affected by the violence concentrated in north St. Louis. And it's past time for the region and the state to constructively engage in ending the conditions that lead to these perpetually high rates of violence, the consequences of which are outlined in detail in a three-day series published in the Post-Dispatch this week.
Yes, it is far too easy to acquire guns in Missouri, and there are way too many guns in the hands of violent people — particularly young people. But it's not just the presence of guns. The common conditions in these 20 neighborhoods — concentrated poverty, low performing schools, lack of jobs, lack of adequate city services, lack of the availability of loans, undervalued real estate — characterize the gross neglect that has been decades in the making. The monuments to government abandonment — hundreds of vacant houses and buildings — serve as constant reminders to residents of how little the outside world seems to care.
Conservative readers typically respond: What about personal responsibility? Absolutely. The vast majority of people who grow up in such conditions do not turn to guns and crime for solutions. Most people in these neighborhoods work hard, live by a code of personal responsibility, raise their families with pride and dignity and fight like hell to see that their children have more opportunities than they did.
But personal responsibility doesn't even begin to address the immensity of concentrated poverty and violence or help reverse the decades of regional population decline. We are witnessing the folly of this ongoing, hands-off approach in Missouri's response to the coronavirus pandemic. What about the collective responsibility to address these issues in order to reap a collective reward?
"We've studied it, we've analyzed it, we have done surveys, we've done focus groups," says James Clark of the Urban League of Metropolitan St. Louis. "I've watched St. Louis exercise at a 3,000-foot level for 15, 20 years, … and we haven't taken one step on the ground."
It's time for state, civic and regional leaders to accept their own personal responsibility in changing the conditions inside those 20 neighborhoods and engage with Black residents and leaders on the ground. Because where north St. Louis goes, so goes the city and the region. A safer, more prosperous city makes for a stronger region and state.
Views from the editorial board, opinions from guest and national columnists plus the latest letters from our readers.