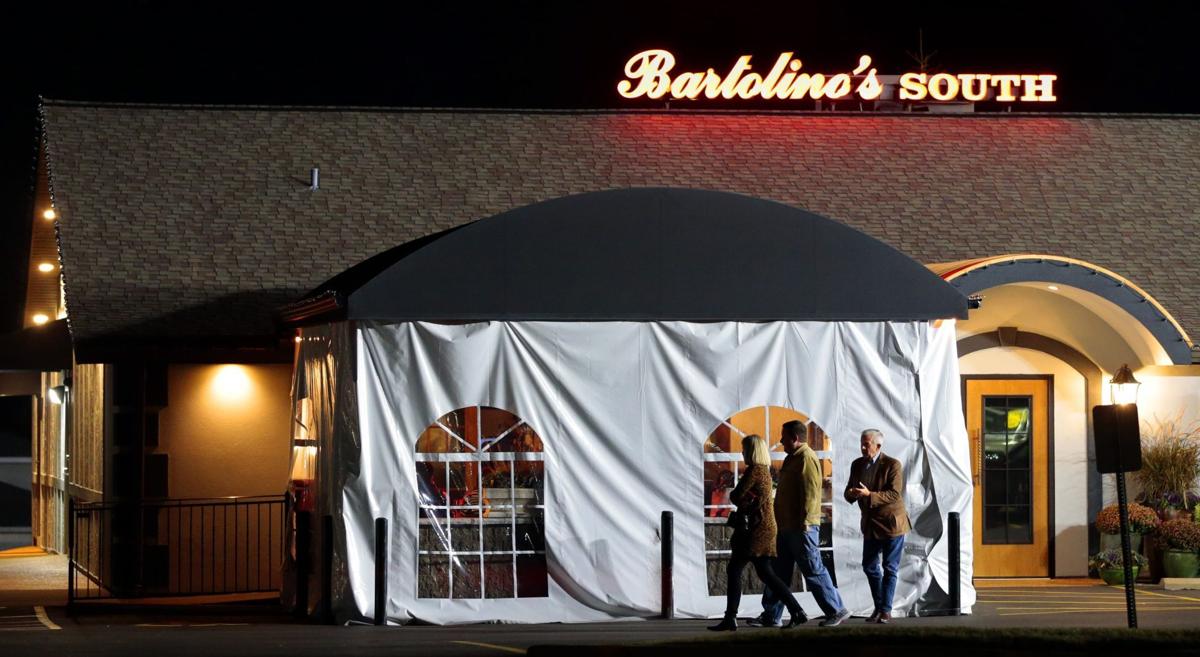 The Missouri Restaurant Association along with several St. Louis County restaurants filed a lawsuit this week against St. Louis County, County Executive Sam Page and his health director to halt enforcement of Page's newest coronavirus-related restrictions placed on county businesses. With infection rates soaring, Page exercised his authority under state law and ordered county bars and restaurants to shut down their indoor dining.
Those businesses are still allowed to serve customers through outdoor dining, takeout and curbside delivery. Granted, the economic impact on those businesses and their workers, many of whom depend on tips to earn a living, is severe. But the impact can only grow if the facilities gain a reputation as a coronavirus hot spot. And the impact on public health, particularly the effect on overwhelmed area hospitals, would be even greater if Page followed Gov. Mike Parson's lead and did nothing.
We get it. The impact this pandemic has had on businesses, particularly small businesses, has been devastating. Many owners face the prospect of closing their doors forever and declaring bankruptcy. Workers also have been hit hard, with many forced to visit food banks for the first time just to put food on the table for their families.
But none of this is Page's fault. The responsibility should never have fallen on Page alone to take action. The void of leadership during this pandemic, from the president down to the governor, has forced Missouri's mayors and county executives to act on their own, creating a patchwork of policies across the state and the region.
Pleas from Missouri's hospitals and doctors, begging Parson to issue a statewide mask mandate, have gone unanswered. A new study from St. Louis University confirmed that mask mandates do work to reduce coronavirus transmissions. But Parson, like Trump, continues to pander to a vocal minority who view such mandates as a violation of their civil rights.
Page correctly sides with public health experts, who have been clear: Failure to impose commonsense precautions will turn this crisis into an even more deadly public health disaster.
"We are past the time when individual behavior alone can address this disaster," Dr. Alex Garza, chief of the St. Louis Metropolitan Pandemic Task Force, warned last Friday. "The spread of cases are blanketing the state and no locale is safe anymore."
Employers are doing their best under exceedingly difficult circumstances to stay in business. But this is one instance where their efforts aren't enough, and their interests must not take priority over the primary mission of keeping people safe and alive. Which is why the federal and state governments should lead, not only with mask mandates but with direct, sustained financial aid for businesses and workers.
Page has the law on his side, and the courts should continue to affirm his authority to protect public health.
Views from the editorial board, opinions from guest and national columnists plus the latest letters from our readers.