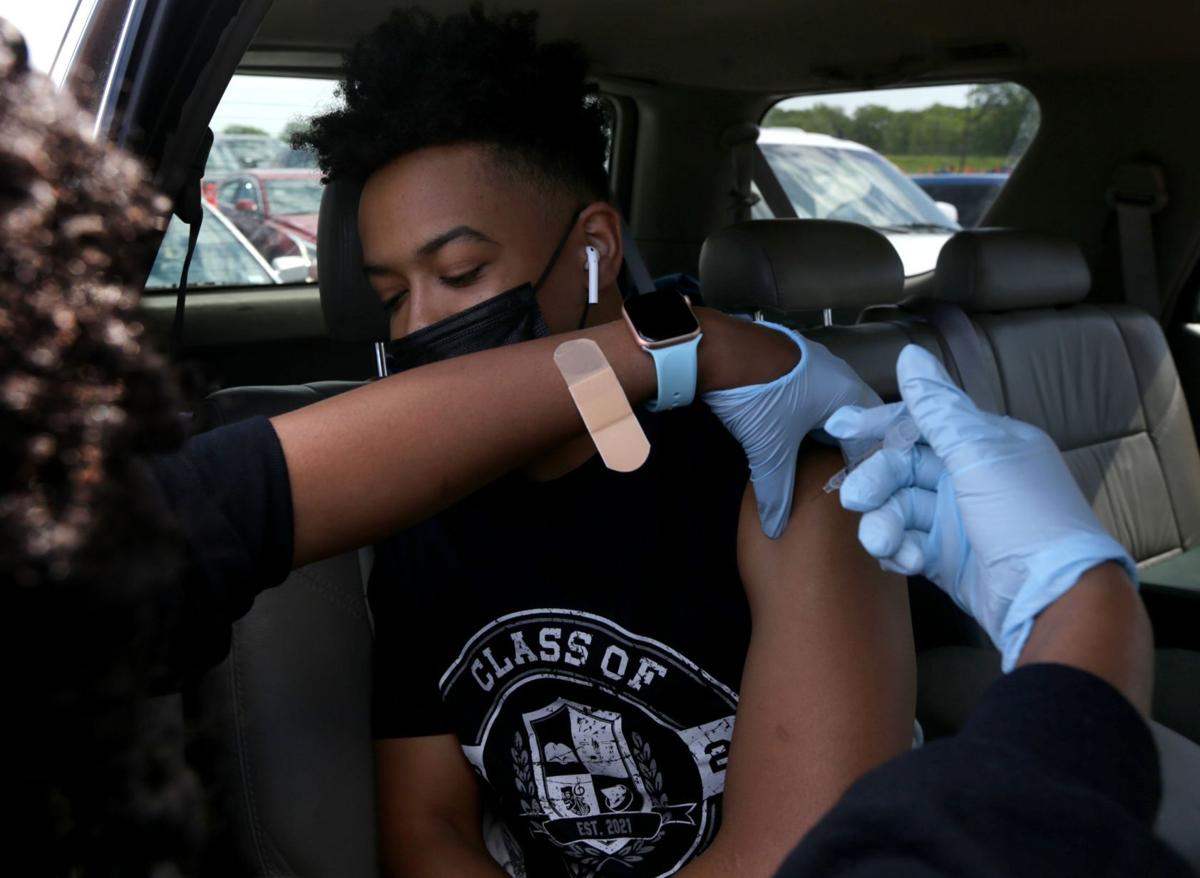 Sometimes, a little bit of gentle persuasion rather than overt coercion can move humans to do things they don't want to do. One of the biggest challenges facing health authorities is how to motivate more people to get vaccinated, and despite all the government nagging, the United States is bogged down on a vaccination plateau.
Some creative leaders might have found a better way to persuade more people to get the jab: Bribe them.
Gov. Mike DeWine, R-Ohio, recently announced that his state will award five randomly selected, vaccinated residents $1 million each in an effort to boost vaccination percentages. The money will come from existing federal pandemic relief funding, DeWine says. A separate lottery will offer scholarships for those who are vaccinated but under the age of 18. "The winner will receive a full, four-year scholarship to our State of Ohio universities," including tuition, books, room and board, DeWine tweeted.
Deep-red West Virginia is offering $100 savings bonds to fully vaccinated people between ages 16 and 35. Maryland is paying $100 to state employees who are fully vaccinated. New Jersey's "Shot and a Beer" program is giving out free drinks to legal adults who get vaccinated this month.
The city of Detroit is handing out $50 prepaid debit cards to pre-registered individuals who drive a neighbor to a vaccine clinic. It wasn't so long ago that Krispy Kreme offered free doughnuts to customers who presented their vaccination cards.
The St. Louis Cardinals are joining the effort by hosting a vaccination event at Busch Stadium. Each person who receives a vaccine there will get a voucher good for two free tickets to a 2021 Cardinals game.
Why is all this necessary? It appears that the lifesaving benefits of coronavirus vaccines aren't enough to convince many Americans that it's worth the effort. Missouri ranks in the bottom quarter of states for the percentage of the population fully vaccinated. Only 32% have completed vaccination.
Offering incentives may encourage people who are not actively opposed to vaccination but may have put it off for any number of reasons. This portion of the population is still large but definitely could be made smaller with incentives.
The Centers for Disease Control and Prevention already provides incentives by advertising all of the freedoms that fully vaccinated individuals can enjoy relatively worry-free. By saying vaccinated people can travel safely, go maskless outdoors and hold private indoor gatherings, the CDC has equated vaccination with activities people have been itching to do after more than a year of observing heavy restrictions.
Even though Republicans are more likely to decline vaccination, often disregarding it for political reasons, the advocacy of top GOP leaders in states like Ohio, West Virginia and Maryland could change lots of stubborn minds. Perhaps its time for Missouri Gov. Mike Parson to get those creative juices flowing, too.