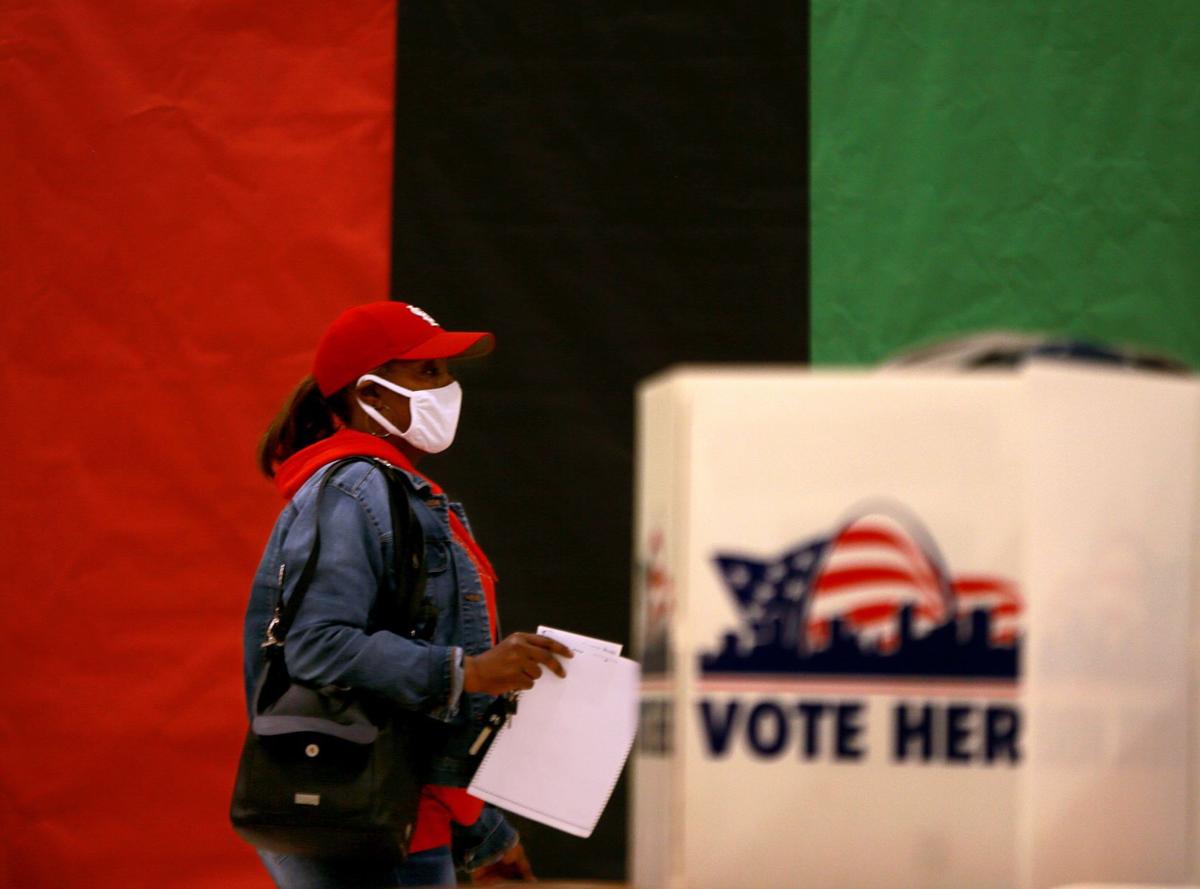 As local St. Louis elections go, this one ranks unusually high in importance for the impact Tuesday's vote will have on the city's future leadership. Top on the list is the race for the mayor's office, where one of two single moms is certain to replace outgoing Mayor Lyda Krewson. More than half of the city aldermanic seats also are up for grabs, along with a slew of St. Louis city and county ballot propositions to boost infrastructure financing of the Metropolitan Sewer District and tweak its governance structure.
These recommendations are based on interviews, candidate responses to questionnaires and research into their backgrounds and leadership records.
St. Louis mayor
In the St. Louis mayor's race, we recommend Cara Spencer, currently the 20th Ward alderman. Spencer has impressed us over the years as a street-level activist who keeps constant pressure on the city to improve services and for scofflaw landlords to clean up their properties. While other elected officials were content to stand silently on the sidelines as special interests worked behind the scenes to privatize St. Louis Lambert International Airport, Spencer worked overtime to educate members of the public and challenge a process that promised to yank away control of the city's most valuable asset.
Spencer's opponent, Treasurer Tishaura Jones, has a questionable record in office that includes a lucrative contract to a top campaign donor. Instead of being accountable, Jones hurls hurtful accusations at her critics.
St. Louis Board of Aldermen
In Ward 1, few aldermanic incumbents are as knowledgeable, experienced and strategic as incumbent Alderman Sharon Tyus. She is known to hold onto political grudges well past their expiration dates, but she is a fierce defender of north St. Louis and is respected even by those who disagree with her. We recommend Sharon Tyus in Ward 1.
In Ward 4, incumbent Dwinderlin Evans faces challenger Edward McFowland. Though neither candidate submitted responses to our candidate questionnaire, we believe Evans has represented her ward with dignity and shown that her life experience has prepared her to continue serving. We recommend Dwinderlin Evans in Ward 4.
In Ward 5, political newcomer James Page offers a much-needed alternative to incumbent Alderman Tammika Hubbard's cronyism, nepotism, obstructionism and general lack of ethics. We recommend James Page in Ward 5.
In Ward 7, incumbent Jack Coatar provided the most thorough and persuasive answers to the questionnaire we emailed to all candidates. Coatar, an attorney, ranked by far as the most impressive of all respondents. We recommend Jack Coatar in Ward 7.
The 9th Ward pits former alderman Ken Ortmann and incumbent Dan Guenther. Where both candidates demonstrate an understanding of the issues, Guenther's were the most thorough and thoughtful. We recommend Dan Guenther in the 9th Ward.
For Ward 12, incumbent Vicky Grass has far too many obvious conflict-of-interest issues to merit being allowed by voters to remain in office. We recommend Bill Stephens in Ward 12.
In the 13th Ward, incumbent Beth Murphy, an alderman since 2014, supports progressive positions but within reasonable parameters. Challenger Anne Schweitzer's role as part of the Flip-the-Board effort by far-left progressives raises familiar concerns about pragmatism and tone. We recommend Beth Murphy for the 13th Ward seat.
In the 15th Ward, former Alderman Jennifer Florida is trying to retake the seat she lost in 2017 to now-incumbent Megan Green, a self-described democratic socialist. Florida is grounded in reality and would better represent all her constituents instead of just those on the far left. We recommend Jennifer Florida for the 15th Ward seat.
Voters in the 17th Ward have two excellent choices in Michelle Sherod and Tina "Sweet-T" Pihl, but we believe Sherod's voice of moderation would, by far, be the better option. We recommend Michelle Sherod in the 17th Ward.
In Ward 21, first-term incumbent John Collins-Muhammad has embarrassed the city enough as alderman with his threatening tweets and multiple run-ins with law enforcement. Challenger Laura Keys is mature, competent and experienced as a community leader and business owner. We recommend Laura Keys for the 21st Ward.
In the 27th Ward, first-term incumbent Pamela Boyd has represented her community as a much-needed counterbalance to many far-left board members. We recommend Pamela Boyd in the 27th Ward.
St. Louis school boardOf the 10 candidates on the ballot (including Bill Haas, who died last week), we believe three are most worthy to serve on the St. Louis Public Schools Board of Trustees. Daffney Moore, an adjunct professor at Harris-Stowe State University, has perhaps the most impressive résumé of all the candidates. Emily Hubbard is a well-informed mother of four whose children all are enrolled in St. Louis Public Schools. Natalie Vowell is an incumbent whose state training and experience during the transition away from Special Administrative Board governance makes her an invaluable resource. We recommend Daffney Moore, Emily Hubbard and Natalie Vowell for the St. Louis school board.
City ballot proposition E
St. Louis has no viable alternative to replace the revenues generated by the city's earnings tax. We recommend a yes vote on Prop E to retain the St. Louis earnings tax.
City and county ballot propositions Y, 1, 2, 3, 4 and 5A long history of mismanagement by the Metropolitan Sewer District is behind the district's request for approval of $500 million in bonds (Prop Y) to cover much-needed and federally mandated upgrades. Five additional MSD propositions would tweak the ways the Board of Trustees answers to the public and conducts its daily business. Voters should read these propositions carefully because they are too complex to explain in this short space. We recommend yes votes on Props Y, 3, 4 and 5, and no votes on Props 1 and 2.