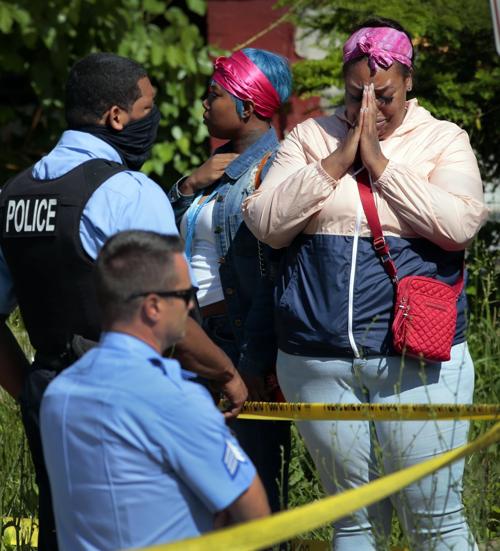 Circuit Attorney Kimberly Gardner is confronting the most embarrassing failure of her 4½-year tenure in office, yet her evasive explanation for a serious managerial lapse, which led to bungled prosecutions of accused killers, falls far short of any reasonable standard of public accountability. The fact that her office assigned nearly 30 felony cases to an assistant prosecutor who was out on maternity leave at the time underscores what members of St. Louis' legal community have said for years about Gardner's lack of qualifications for this job.
St. Louis voters last year allowed themselves to be swayed by worthless campaign slogans and images of competency that clearly don't match Gardner's ability to deliver. As a result, cold-blooded killers could be on the verge of walking free. One accused killer, in fact, was walking free as of Wednesday even though Gardner's office incorrectly stated that he was in custody. With homicide rates and violent crime exploding in the city, St. Louisans from across the political spectrum must demand that Gardner either raise her game to professional standards or look for work elsewhere.
Gardner has tried to sugarcoat her performance and blame others for her shortcomings. But her office's abysmal record speaks for itself. Violent criminals are going unprosecuted, and her staff of lawyers suffers from ridiculously high turnover rates. The most recent departure is Kimberly Arshi, who went on maternity leave in May and yet, in her absence, was assigned nearly 30 of the city's highest-profile felony cases, the Post-Dispatch's Joel Currier reports.
In most offices, when a staffer goes on maternity leave, managers assign remaining staffers to fill the gap. But they don't just leave crucial work to sit unattended until the maternity leave is over. When a crucial job like Arshi's goes ignored, defendants and their lawyers lose their right to a fair and speedy trial with access to evidence under the prosecutor's control. Judges wind up flummoxed by the repeated absence of a prosecutor at court hearings.
The disrespect shown to the court borders on contempt. The professional negligence should embarrass the state bar association enough to consider official censure.
None of this is Arshi's fault. Gardner's office, employing Orwellian doublespeak, blamed "internal policies and procedures regarding family medical leave" for last week's dismissal of a case in which an accused murderer should have started his journey to prison, given the video evidence against him. Gardner's spokesperson says that "corrective measures are needed to further prevent any future repeat occurrence of the incident in question."
Nowhere in those statements is there an explanation of why Gardner didn't assign someone else to handle Arshi's high-profile cases. It's not clear why Arshi resigned on Tuesday, but it would be reasonable for any self-respecting lawyer to refuse to be associated any longer with an operation of such unprofessional levels.
Gardner owes the public a warts-and-all accounting of her managerial failure. And her progressive supporters need to stop making excuses for Gardner's shortcomings and start holding her to a higher standard.