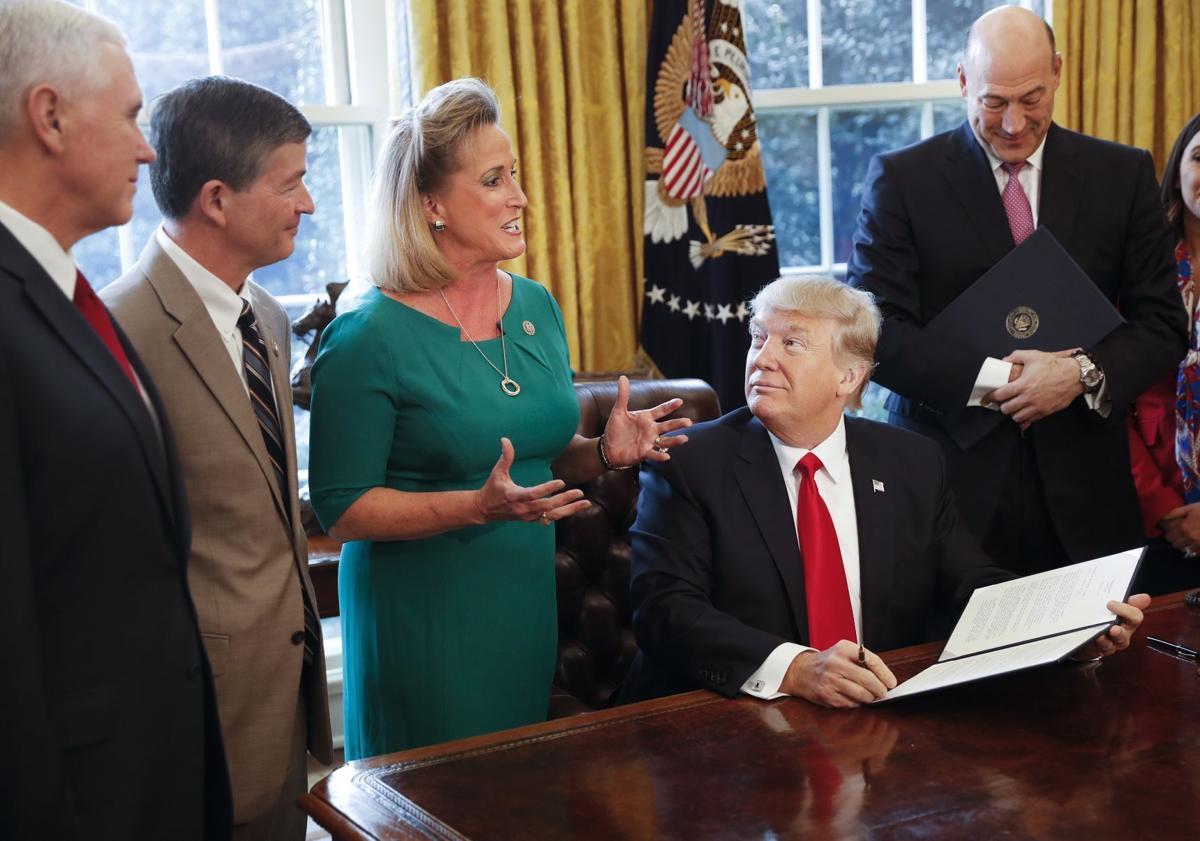 Regular readers of these editorial pages are fully aware of the disdain we've expressed for Rep. Ann Wagner's behavior during the past four years. We fully respect her adherence to conservative values, but we've had to draw the line when she has blatantly compromised those values in order to kiss the Trumpian ring while courting his most extreme voters. On Monday, however, Wagner earned our highest praise because she took a stand for what's right instead of what's politically expedient. And that's all we've ever really asked of her.
The Ballwin Republican issued a well-articulated statement explaining exactly why she would not be supporting her fellow Republicans Wednesday in their democracy-defying bid to halt the Electoral College certification of Joe Biden as the nation's president-elect. This decision could not have come easily for Wagner, especially after she joined the entire Missouri Republican delegation in Congress and Illinois Rep. Mike Bost, of Murphysboro, in supporting a challenge before the Supreme Court to deny Biden his election victory. For that, she and Bost deserved the outraged criticism they got from their Democrat and moderate Republican constituents.
At long last, Wagner has taken a closer look at what the United States and its Constitution really stand for. And it's become clear that her oath of office — to support and defend the Constitution — obligates her to put the nation's welfare above selfish partisan interests.
Her conclusion, she stated, was that supporting an attempt to block the Electoral College vote would constitute a violation of her oath. Specifically, she said, each individual state cast its vote, and its officials carried out their responsibility to certify the results. And Congress has no business overriding what the people have decided.
"I cannot and will not unconstitutionally insert Congress into the Presidential election in this manner. This would amount to stealing power from the People and the States. It would, in effect, replace the Electoral College with Congress, and strengthen the efforts of those who are determined to eliminate it or render it irrelevant," she stated.
"While I may not like the outcome of the election, that does not mean I can ... [or should] try to usurp the powers of the individual States of our republic. To allow Congress to alter the decided outcome of the election would irreparably damage our system of government and defy the Constitution," she added.
The decision puts Wagner directly at odds with her showboating fellow Missourian, Sen. Josh Hawley. But it puts her squarely in line with the wishes of most American voters. This display of backbone and grit cannot come easily for any Republican mindful of the potential backlash from Trump supporters. Here's hoping that Wagner holds onto that ethical resolve, seeks a bipartisan path going forward, and leaves her hypocritical past behind her for good.