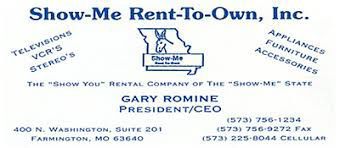 A new law in Missouri makes it nearly impossible for victims to win discrimination cases and removes legal protections for whistleblowers. It has embarrassed the state and posed problems for the travel industry and other businesses. Now the federal government is withholding housing funds and threatening St. Louis' participation in the federal fair housing program.
Lawmakers had ample warning of repercussions last year when they considered Senate Bill 43. Gov. Eric Greitens knew before signing it that the law could be an expensive black eye for Missouri. Even the Trump administration raised concerns. Greitens signed it anyway.
Estimates are that SB 43 could cost the state up to $1.2 million a year in federal money. As state Sen. Jacob Hummel, D-St. Louis, said recently, "If it's too extreme for the Trump administration, it's too extreme anywhere."
The federal Department of Housing and Urban Development says the law is too extreme and is penalizing Missouri by withholding $600,000 in housing funds. Losing the money isn't the law's worst effect, but it provides more justification to overturn it.
The law raised the standard for plaintiffs from merely showing that ethnicity, sex, national origin, religion, age or disability was a contributing factor in discrimination cases to showing that it was a motivating factor. Proving motivation in discrimination cases is close to impossible.
Under the new law, if a black employee is fired for being late to work while white employees are not, that employee would have to prove that racial bias explicitly motivated the termination.
The previous "contributing" standard for proving discrimination, which is still applicable in federal law, gives plaintiffs a fighting chance. At least seven bills have been filed this year in Missouri to repeal all or parts of SB 43. Six would restore the contributing standard for proving discrimination. One would restore protections for whistleblowers.
It's time for state lawmakers to put this terrible law to rest. SB 43 was hailed as a major win for Republicans in last year's legislative session despite the heavy criticism it drew.
Its sponsor, Sen. Gary Romine, R-Farmington, was facing a racial discrimination case involving his rent-to-own business as he pushed the bill through. He denied the case was his motivation and said the law was not retroactive, so it wouldn't apply to his case. Human rights organizations testified against the bill vigorously and sometimes emotionally.
HUD notified the Missouri Commission on Human Rights in July that the law was out of compliance with the Fair Housing Assistance Act. Sen. Ryan Silvey, R-Kansas City, tweeted, "This is terrible. We were told SB 43 mirrored Fed rules, not violated them. We need to fix this ASAP."
It's too late for Silvey, who left the Senate in January, to fix this, but not for other lawmakers.