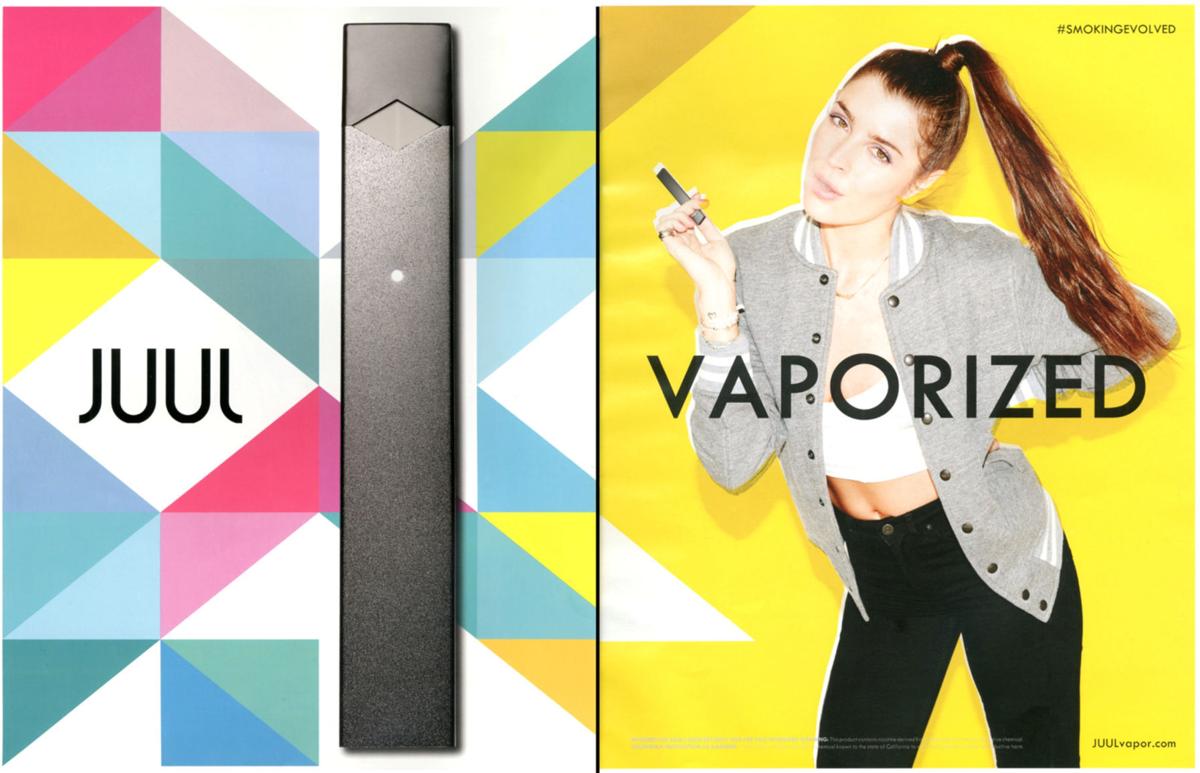 Vaping giant Juul Labs soon could face a make-or-break moment for its U.S. sales when the Food and Drug Administration makes a determination whether the company may continue selling its product domestically. The e-cigarette company for years enjoyed booming sales as a welcome alternative to help smokers wean themselves from smoking cancerous tobacco products. But the same nicotine that made cigarettes so highly addictive became the key way Juul got customers hooked on its products — including youths. And that's where the company's well-deserved downfall began.
Sales have plummeted, forcing Juul to cut its workforce. Fourteen other countries have already banned Juul, and now the United States is about to announce its big decision on whether Juul so badly violates Food and Drug Administration rules that it deserves the same banishment here. One major issue is whether the company behaved in a predatory way to get young people hooked on its product by offering nicotine pods in a variety of kid-friendly candy flavors.
Juul launched a nationwide ad campaign and state-by-state lobbying effort effectively regretting its transgressions and pledging to redouble efforts to prevent underage teens from purchasing nicotine pods. But it was too little, too late. By the time Juul launched its crackdown, potentially millions of kids were already hooked. It wasn't just the flavors but also the cool factor of an appealing design for the inhaler combined with the idea of inhaling vapor that, addictiveness aside, was marketed as harmless.
The jury's still out on that aspect, mainly because the new product didn't fall easily into standard regulatory frameworks. Because it wasn't tobacco, the Bureau of Alcohol, Tobacco and Firearms couldn't claim jurisdiction. But it wasn't quite food, either, even though the vapor had to be ingested. Years of federal dithering allowed a youth addiction crisis to develop. Finally, the Food and Drug Administration took control of the regulatory question and promised to issue a pronouncement by Sept. 9.
Cigarette maker Altria has a big financial stake in Juul and joined the company in its multimillion-dollar lobbying campaign. Altria's involvement is exactly why federal regulators should be suspicious of any claims that Juul should be trusted to behave responsibly in the future. The cigarette industry spent decades steadily boosting the nicotine content of its products with the specific goal of locking in a life-long customer base through addiction, including by using cartoonish characters like Joe Camel to appeal to younger smokers.
For federal regulators, a key question will be whether e-cigarettes ultimately do more good than harm by encouraging people to stop smoking tobacco. Juul says its research shows highly positive results on that front.
But just as no one should have trusted cigarette companies' claims that their products didn't cause cancer, the federal government shouldn't give marketers of nicotine vapor any benefit of the doubt.