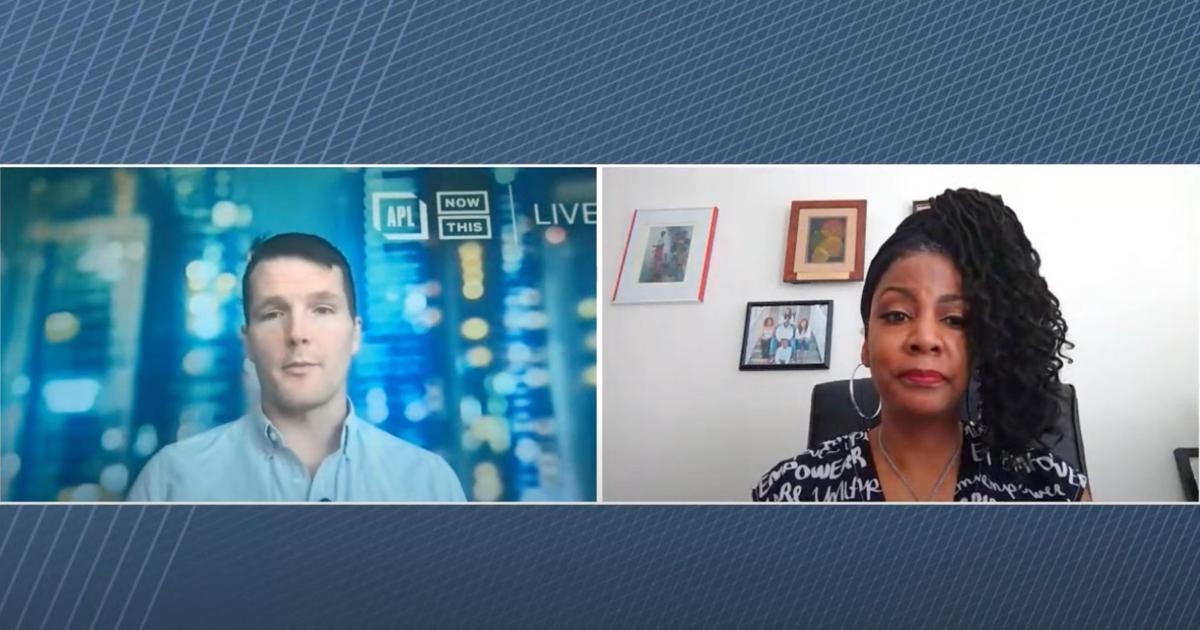 After months of tiptoeing, deflecting and non-answers, St. Louis mayoral candidate Tishaura Jones has finally made clear that she thinks the police department gets "too much" money. At last, Jones has provided clarity that she does, in fact, favor defunding the police department. St. Louis voters have yet another reason, in addition to her mismanagement of contracting procedures in her current job as city treasurer, to question whether Jones would be the right fit for the mayor's job.
Proposing to cut back on law enforcement when the city is in the middle of a violent crime explosion is reckless and certain to generate opposition within a police force whose collaboration is essential to any successful anti-crime effort.
St. Louis has one of the highest homicide rates of any major U.S. city. It is absolutely true that alternative intervention methods need emphasis to reduce the tragic results when officers confront people in personal-crisis situations. But defunding the police isn't the answer.
In a Feb. 17 online forum hosted by The Appeal, a website covering social justice issues, three of the four candidates in the March 2 mayoral primary were asked if they believe the $180 million allocated for policing in St. Louis this year is not enough, too much, or just right.
"I think it's too much," Jones answered, saying that she thinks the city needs to "redeploy" its resources.
Candidate Andrew Jones (no relation) said he thinks St. Louis police are understaffed and don't have enough resources. Alderman Cara Spencer said she believes the police budget needs to be "reoriented," which includes "divesting of some of the traditional methods" so social workers and other alternative-response specialists can get more funding. Aldermanic President Lewis Reed did not participate.
The "defund the police" movement gained momentum following the brutal killing of George Floyd by a Minneapolis police officer last May. Then-Democratic presidential candidate Joe Biden opposed defunding. As president, he has recently echoed that stand.
As a candidate, now-U.S. Rep. Cori Bush, D-St. Louis, took the defund effort even further, tweeting in October, "If you're having a bad day, just think of all the social services we're going to fund after we defund the Pentagon." Republicans across the state and the country criticized Bush's simplistic notion of how to make the world, or local streets, safe. Her comments created an opening for GOP candidates to attack their Democratic opponents, forcing them to quickly distance themselves from Bush's tweet.
Even in a Democratic stronghold like St. Louis, running on a platform to reduce police funding is risky. It's obvious why Tishaura Jones went to such lengths to avoid directly answering the question as long as she did.
Now that voters have Jones' answer, the March 2 primary choice should be much easier. St. Louisans don't need a mayor who would alienate law enforcers even before her first day on the job.
EDITOR'S NOTE: This item has been updated to correct a rounded-up figure of $180 million cited by The Appeal debate moderator in reference to the $177 million budgeted for St. Louis city police operations.