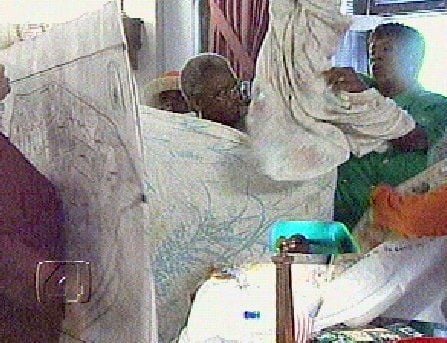 A political fight for the ages is looming as the Board of Aldermen prepares to redraw the city's ward boundaries. The lack of a clearly spelled out process to radically reshape representation ensures that many groups are going to be left angry and feeling that their political power has been left on the cutting-room floor.
This year, St. Louis will follow the rest of the nation in redrawing district maps to conform to new 10-year census data. It's always a contentious process. But there's an additional element of drama in St. Louis: Instead of simply redrawing the 28 aldermanic wards, aldermen must comply with a 2012 voter-approved referendum and cut the number of wards in half, to 14.
Relations on the board are already strained. Zoom meetings are full of bickering, interruptions and forced mutings. Aldermen are divided by race, age, ideology, geography, and of course, politics.
Now add the political equivalent of musical chairs with aldermen being tasked to draw a map that will leave half of them without chairs when the music stops. An epic scramble looms.
A previous redistricting fight in 2001 resulted in a majority of the board supporting a map designed to clearly punish one of its members, then-20th Ward Alderwoman Sharon Tyus. Her ward was moved from north St. Louis to south St. Louis, leaving her residing in a newly drawn 1st Ward already represented by another alderwoman.
That sparked a bitter fight along racial lines and resulted in the infamous trash-can incident in which a filibustering 1st Ward Alderwoman Irene J. Smith was denied a bathroom break by then-Aldermanic President Jim Shrewsbury. Instead of Smith surrendering the microphone and ending the filibuster, her supporters came onto the chamber floor with blankets and sheets and covered Smith as she relieved herself in a trash can. The incident led to misdemeanor charges (subsequently dropped) against Smith for public urination and became a national embarrassment for the city.
The 2011 redistricting under Aldermanic President Lewis Reed went much more smoothly.
The challenge in 2021 is complicated by the April mayoral election, in which Reed is a candidate, along with the mandate to maintain roughly equal population numbers and fair racial representation — even as the city's population declines, especially in north St. Louis.
No matter how the lines are drawn, there will be benefits and consequences, winners and losers. Reed recognizes the unwieldy nature of the current board's size, but his management of ward reduction opens him to attack in the mayor's race.
Aldermen have spent more effort fighting the coming change than preparing for it. A special subcommittee set up to start discussing the process has never even met.
Reed faces the unenviable task of taking charge and clearly spelling out the process ahead. Transparency and organization will be key to keeping the process fair. And, hopefully, trash-can-free.