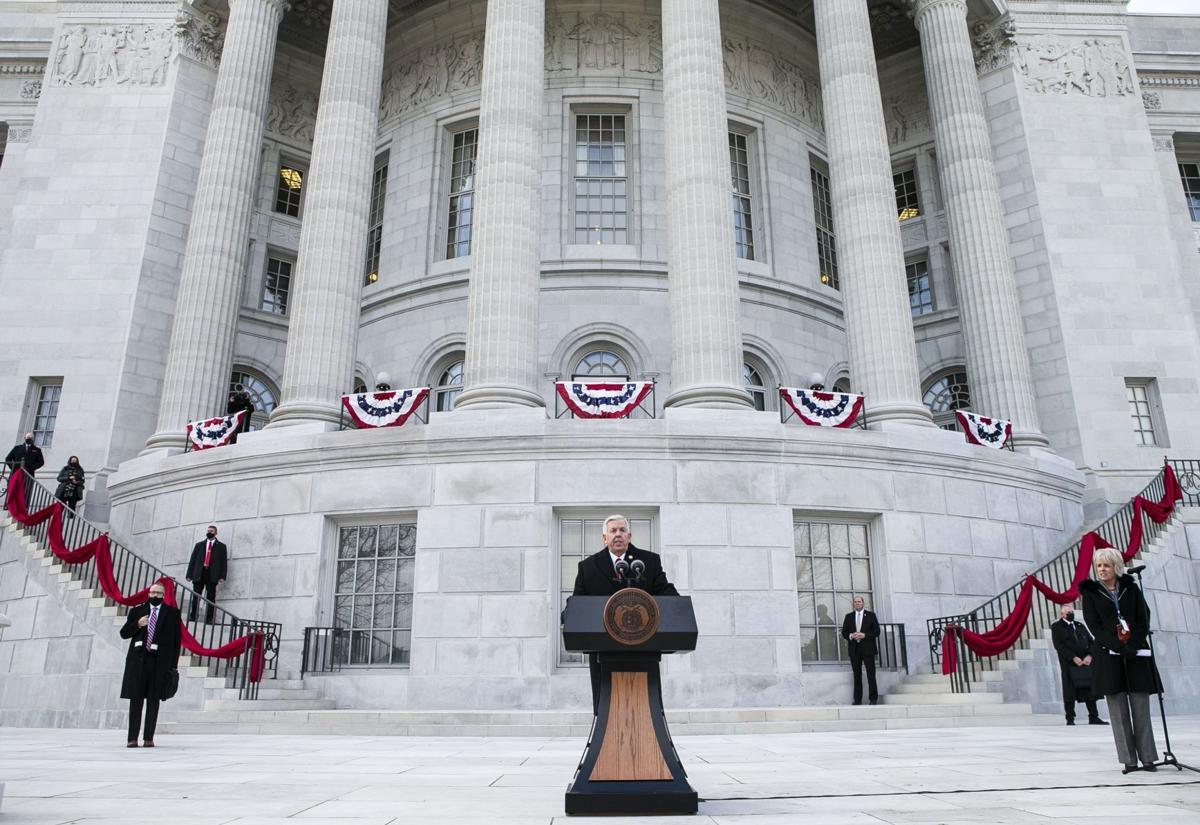 Missouri leaders are right to beef up security in Jefferson City because of potential pro-Trump violence at state capitals around America. But they need to do more — specifically, to speak forcefully to members of their own Republican Party about the need to prevent such violence. The threat is coming squarely from the right, which gives Gov. Mike Parson and his party ownership of it if they don't address it head-on by debunking the corrosive myth of mass voter fraud in the Nov. 3 presidential election.
The Trumpian mob that attacked the U.S. Capitol on Jan. 6, resulting in five deaths, was intent on thwarting the peaceful transition of power to President-elect Joe Biden. So fears are well-founded that radical right-wing elements might try again before Wednesday's final step in that transition. The FBI warns that the anti-democracy movement could be unleashed in the coming week around all 50 state capitals. We know from last year's incursion into Michigan's capitol building in Lansing by armed protesters that these seats of state government could be far softer targets than their federal counterpart, especially when open-carry laws stop law enforcers from taking preemptive action against armed protesters.
Missouri's government wouldn't at first glance appear to be a natural target for the anti-democracy extremists, for the simple reason that so much of the state's Republican leadership has, to its shame, joined in their extremism. Missouri Sen. Josh Hawley has become the national face of the attempt in Congress to vote to overturn a free and fair election, joined by five of Missouri's six Republican House members.
Missouri Attorney General Eric Schmitt hitched the state to a pathetic, ultimately doomed national lawsuit with the same goal, while Republican state lawmakers tried to pass a resolution demanding the invalidation of other states' elections — an affront to the states' rights that conservatives claim to cherish.
Why would the crazies attack Jefferson City, when their fellow crazies are so clearly in charge there? It's a valid question, but it's dangerous to try to apply too much logic to this toxic movement. After all, Vice President Mike Pence, a conservative's conservative, was among the targets of the Washington marauders.
Boosting security around the state Capitol is a no-brainer, but the effort shouldn't stop there. Parson hasn't promoted the poisonous lie of mass voter fraud in the way so many of his fellow Republicans have, but he hasn't tamped it down, either. He should.
A strong statement to Missouri conservatives from the governor they just elected, endorsing the uncontroverted fact that the election was fairly decided and that a peaceful transition of power is the only acceptable outcome now, might be just the thing to lower the temperature and bring his fellow elected Missouri Republicans back to planet Earth.