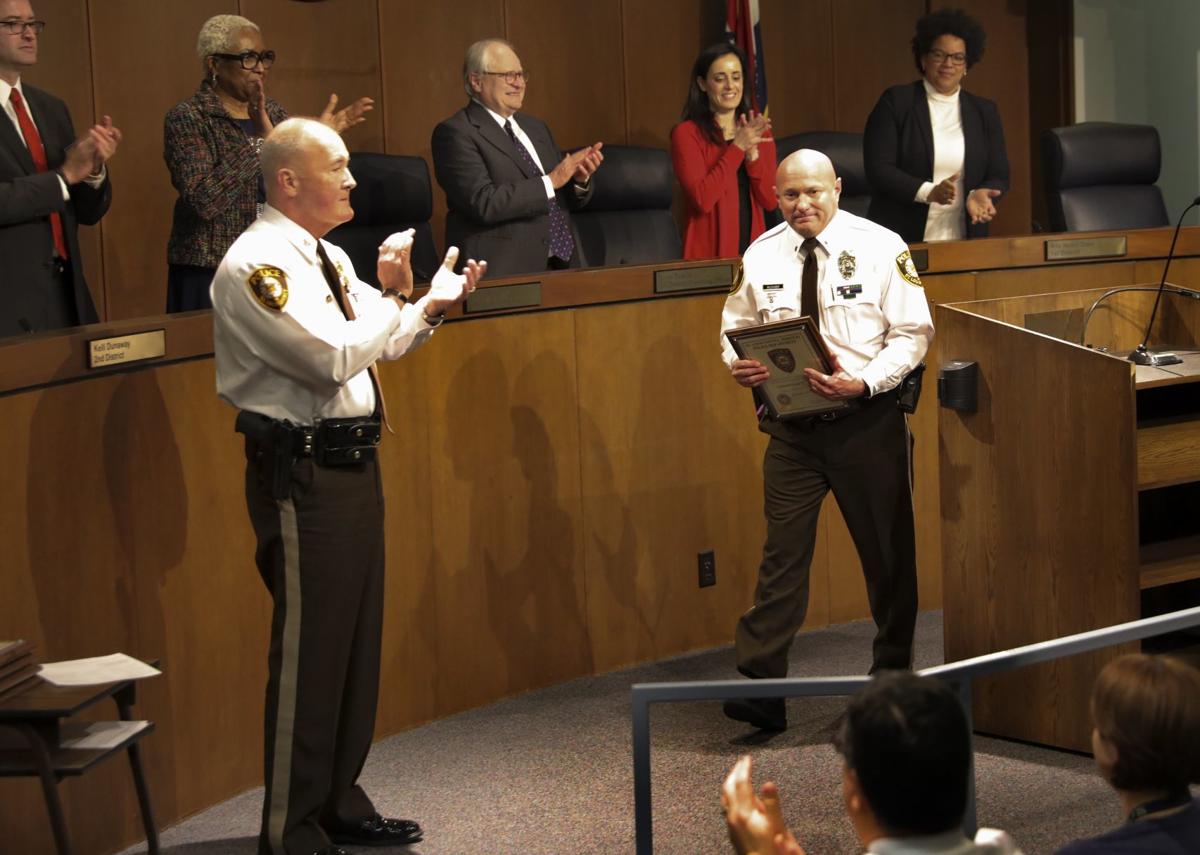 There was no way for St. Louis County Police Chief Jon Belmar to salvage his career considering the blatant discrimination by his subordinates against then-Sgt. Keith Wildhaber. Whether Belmar knew of the discrimination or condoned it was not the point. He was the person in charge. It happened on his watch.
If he failed to keep proper tabs on his subordinates while they were violating Wildhaber's civil rights, the responsibility falls on Belmar for lax management. The more likely scenario was that Belmar knew of Wildhaber's complaints of discrimination over his sexual orientation — he was passed over for promotion 23 times — but opted not to take decisive action against the subcommanders involved.
Either way, Belmar's lapses were too egregious to ignore. The cost to the county, in financial losses as well as serious damage to its reputation, made Belmar's April 30 retirement a requirement, not an option. Wildhaber sued the county last year amid turmoil over then-County Executive Steve Stenger's federal indictment, resignation and subsequent conviction. Stenger's successor, Sam Page, inherited the lawsuit along with a mountain of transition-related chaos.
Wildhaber's attorneys had offered to settle for $850,000 plus a promotion to lieutenant. But the county Board of Police Commissioners refused. A case that easily should have been settled out of court wound up before a jury, which awarded Wildhaber nearly $20 million.
The two sides had been in settlement negotiations, which reportedly culminated Monday in an agreement to reduce the award to $10.25 million. Wildhaber will probably walk away with more money than he would have if he insisted on the full jury award because Missouri law requires plaintiffs to split punitive-damage awards with the state.
No matter how you slice it, though, this entire affair has been a disaster for the county. Page drew criticism for failing to notify the county's insurers of Wildhaber's case, meaning the county might not be covered for the costs. Page defended Belmar when the chief deserved to be held publicly accountable. And in the frantic post-verdict attempt to address the abuses Wildhaber proved in court, the county wound up promoting him to the very lieutenant's rank that it repeatedly refused to give him before the lawsuit.
Page, to his credit, replaced four of the five police board commissioners responsible for rejecting Wildhaber's proposed pretrial settlement. Despite Page's public support of Belmar, it was always a question of when, not if, Belmar would be nudged out the door.
More housecleaning awaits a department that, under Belmar, seemed embedded in outdated policing methods guided by commanders whose intolerance clouded their ability to lead effectively. The next major challenge will be finding a qualified chief capable of bridging racial divisions and bringing county law enforcement into the 21st century. Now is definitely the time for a fresh start with new leadership at the top.
Views from the editorial board, opinions from guest and national columnists plus the latest letters from our readers.