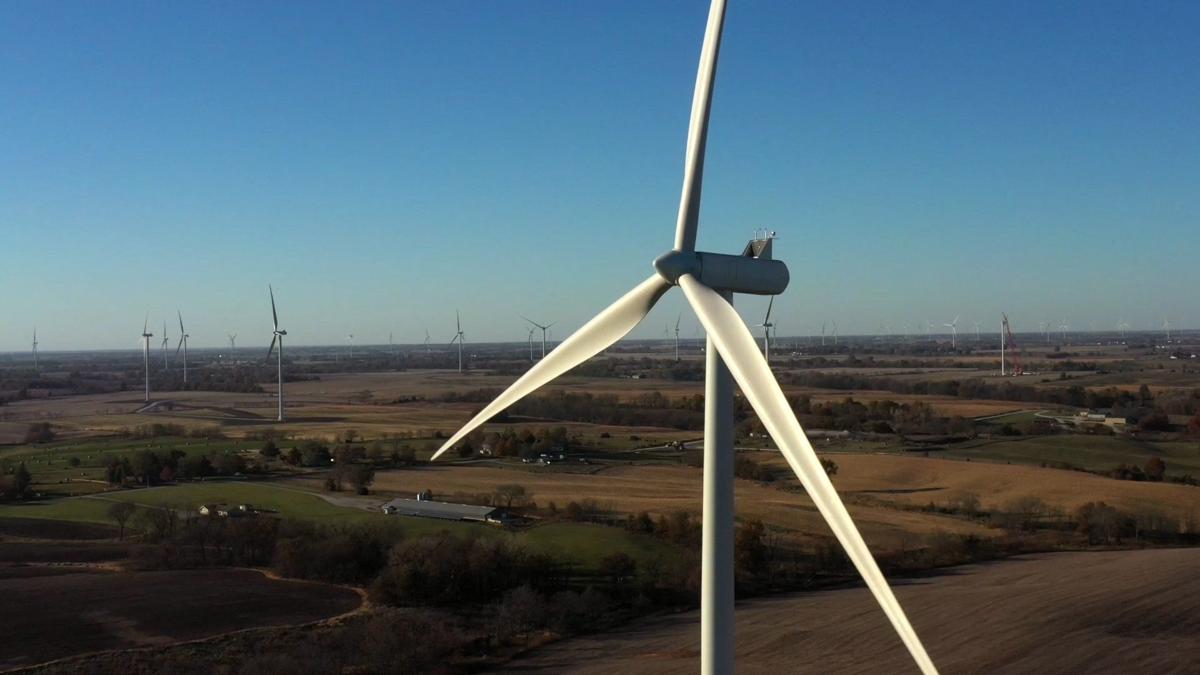 Ameren customers can be forgiven for feeling more than a little whipsawed by the company's varying justifications for rate hikes to cover company-incurred costs. When gasoline and natural gas prices were plummeting in late 2019 and early 2020, Ameren offered a rate cut so minimal that it was barely noticeable on their bills — then the company asked for permission to increase its fixed service charge to customers. Now Ameren Missouri is seeking a substantial, 12% rate increase totaling nearly $300 million a year to pay for its conversion to renewable energy sources.
Anyone who has followed this newspaper's scrutiny of Ameren's rate-increase requests over the years knows that we despise the idea of a highly profitable utility monopoly looking for ways to milk even more money from its customers. It's particularly galling for Ameren to come hat-in-hand, begging for money, when Chief Executive Warner Baxter rakes in compensation for a single year that exceeds what most Missourians will earn in a lifetime. Last year, Baxter's total annual compensation rose 3%, to $10.06 million.
Those negative selling points aside, consumers should consider two reasons why this requested rate increase merits serious consideration as an expected 10-month review process gets underway. First, the highly desirable goal of decommissioning dirty coal-fired power plants and converting to renewable energy generation is not cheap. Second, thanks to overreliance on coal, Missouri ranks among states with the lowest average annual residential and commercial electricity costs in the country, according to the U.S. Energy Information Administration. Bumping up the average bill by $12 a month would still leave customers better off than folks in most other states.
Included in Ameren's rate request is an appeal to bump up, to 9.9%, the allowed return on profits that the company could pass on to shareholders. In addition to whatever profitability the rate increase yields, shareholders also would see a higher allowable rate of return. That doesn't smell right.
"It's not a double dip," Ameren Missouri Chairman and President Marty Lyons told us Monday. He also acknowledged when asked about Baxter's salary, "I don't know that it's a selling point" for a rate increase. But he defends the company on both fronts, saying Ameren needs to stay competitive, which means paying top executives at a market scale and offering investors attractive rates of return.
It's up to the state Public Service Commission to vet Ameren's request and ensure the company isn't trying to push too much of the financial burden onto consumers who have no other choice but to pay whatever their monopoly energy company bills them.
Ameren has a long history of paying high-priced lobbyists to do its bidding in Jefferson City — and not always with the public's best interests in mind. This time, the company is making a big ask, but it's to pay for something absolutely in the public's and planet's best interests.