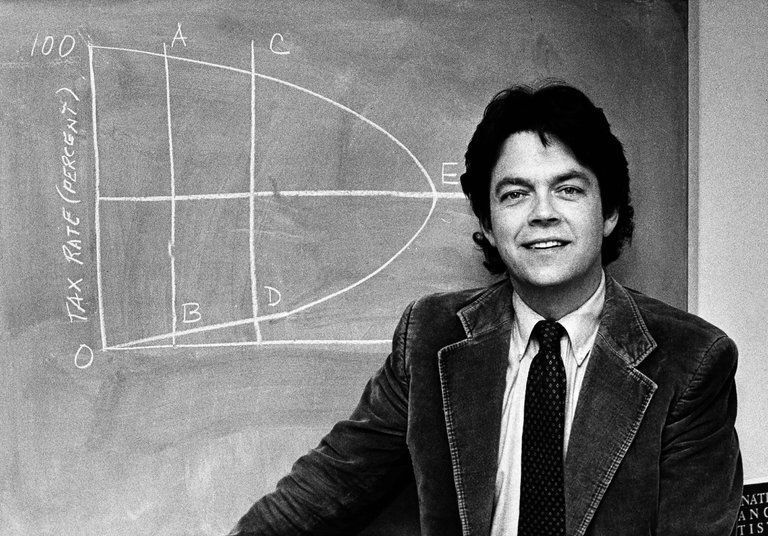 President Donald Trump last week invoked the name of Arthur Laffer in defense of his still-embryonic tax-cut plan. Along with David Stockman, President Ronald Reagan's budget director, Laffer was present when supply-side economics was briefly taken seriously.
Stockman has spent the last 30 years apologizing, admitting that supply-side and "trickle-down" economics are the same and that tax cuts could never pay for themselves. At best, says conservative economist Greg Mankiw of Harvard, growth could cover about a third of the cost of tax cuts.
Still, false hope underpins the plan that Trump and congressional Republicans hope to pass before year's end. There is still widespread disagreement among Republicans about what to cut and how to pay for it.
There are only three certainties about the plan: One, a huge percentage of its benefits would go to a small percentage of taxpayers; two, it wouldn't pay for itself, and three, its supporters are lying about points one and two.
Laffer, 77, appeared on the Fox Business channel last Monday to argue that the tax plan will be so wonderful that even Democrats will love it.
"I'm hoping the Democrats vote with it. They should vote with it. They believe in it. They want it ...," Laffer said. "To let this partisanship go to that extreme that they vote against America is to me shocking. I can't imagine a lot of them not voting in favor of the president's bill."
Trump saw that clip and took to his Twitter account, citing Laffer as an authoritative source: "Art Laffer just said that he doesn't know how a Democrat could vote against the big tax cut/reform bill and live with themselves!"
No Democrat who's not planning to switch parties would vote for it, nor would any rational Republican. The nonpartisan Tax Policy Center estimates that 80 percent of the proposed tax cuts would go to the top 1 percent of earners over the next decade. Meanwhile a quarter of households in the middle 20 percent of wage-earners would see their tax bills rise.
The White House argues that by cutting the corporate tax rate from 35 percent to 20 percent, household income would jump by an average of $4,000 a year. Aside from the misleading math (average incomes include Warren Buffett's as well as his secretary's) there's no reason to expect 5 percent growth in household income. Economists generally agree that even 3 percent sustained growth is optimistic.
Growth-by-tax-cuts didn't happen under Reagan, nor when George W. Bush tried it. And it won't happen under Trump. We're more likely to see what happened in Kansas after dramatic tax cuts were enacted in 2012: an economic catastrophe that had to be remedied with higher taxes to balance revenue losses.
Gov. Sam Brownback's top consultant on that tax plan: Art Laffer.