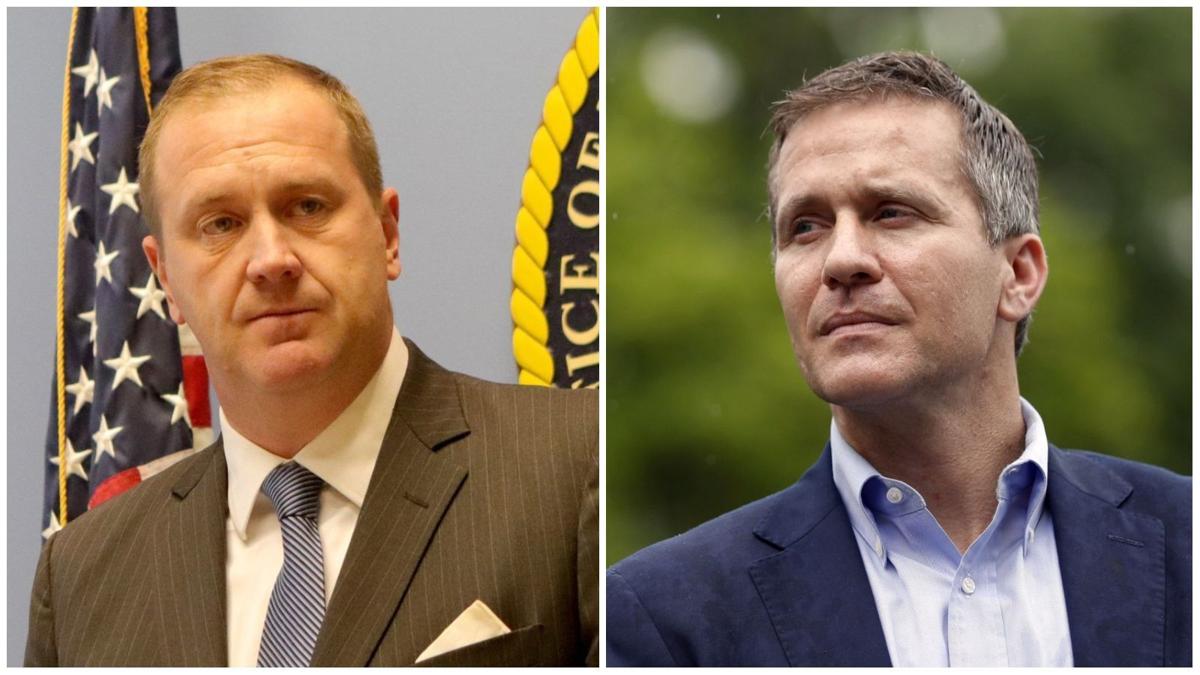 Attorney General Eric Schmitt is the Don Quixote of Missouri politics, tilting at windmills in what he tries hard to portray as a valiant attempt to right wrongs. In fact, his mission is to garner headlines and acquire hero status among the state's Republican base. No matter the futility, he continues to use his official powers to file high-profile lawsuits in Missourians' name, even though no polls or election results suggest that anyone anywhere wants him to spend taxpayer resources this way.
But for him, only one poll result matters, and that's next year's primary vote pitting him against other Republican candidates seeking to fill the seat being vacated by Sen. Roy Blunt. So far, the only other contender is Eric Greitens, the flashy former governor who resigned under a cloud of multiple scandals. Schmitt is a low-key guy who lacks Greitens' name recognition and carefully cultivated profile as an ex-Navy SEAL. To be a contender for higher office, the attorney general has to do something to raise voter awareness of who he is and what he does.
Against that backdrop, almost exactly a year ago, Schmitt sued China. Seriously. He alleged that the ruling Communist Party knowingly suppressed coronavirus-infection information and downplayed the nation's culpability in the global outbreak. The lawsuit was frivolous from the outset.
Schmitt has also has signed on to a multi-state antitrust lawsuit against Facebook. He says Facebook has "stifled competition to protect its monopoly power" and "weakened privacy protections for millions of Americans." Our reading of the lawsuit coincides with that of Facebook attorneys we interviewed last week: Nowhere does Schmitt demonstrate how the state has been harmed by Facebook. In other words, Missouri has no standing. (Schmitt announced his participation in the lawsuit via … Facebook.)
This would appear to be more frivolity, but that won't stop Schmitt from helping force Facebook to spend millions of dollars in prolonged litigation and depositions for what appears to be yet another campaign stunt to raise his public profile.
Just as there are lots of reasons to despise China, no one should like the ways Facebook extracts all kinds of user data and sells it to third parties. But monopoly or not, Facebook is an entirely optional, free service. Users can read and reject the terms before opening their accounts. Users always have the option of not putting intimate details of their lives online for Facebook and other companies to exploit.
Missouri already saw the dangers of electing a governor — Greitens — who used the powers and resources of his office to advance his political aspirations. Schmitt shows dangerously similar tendencies. And like Greitens, his antics are turning Missouri into a national laughing stock.