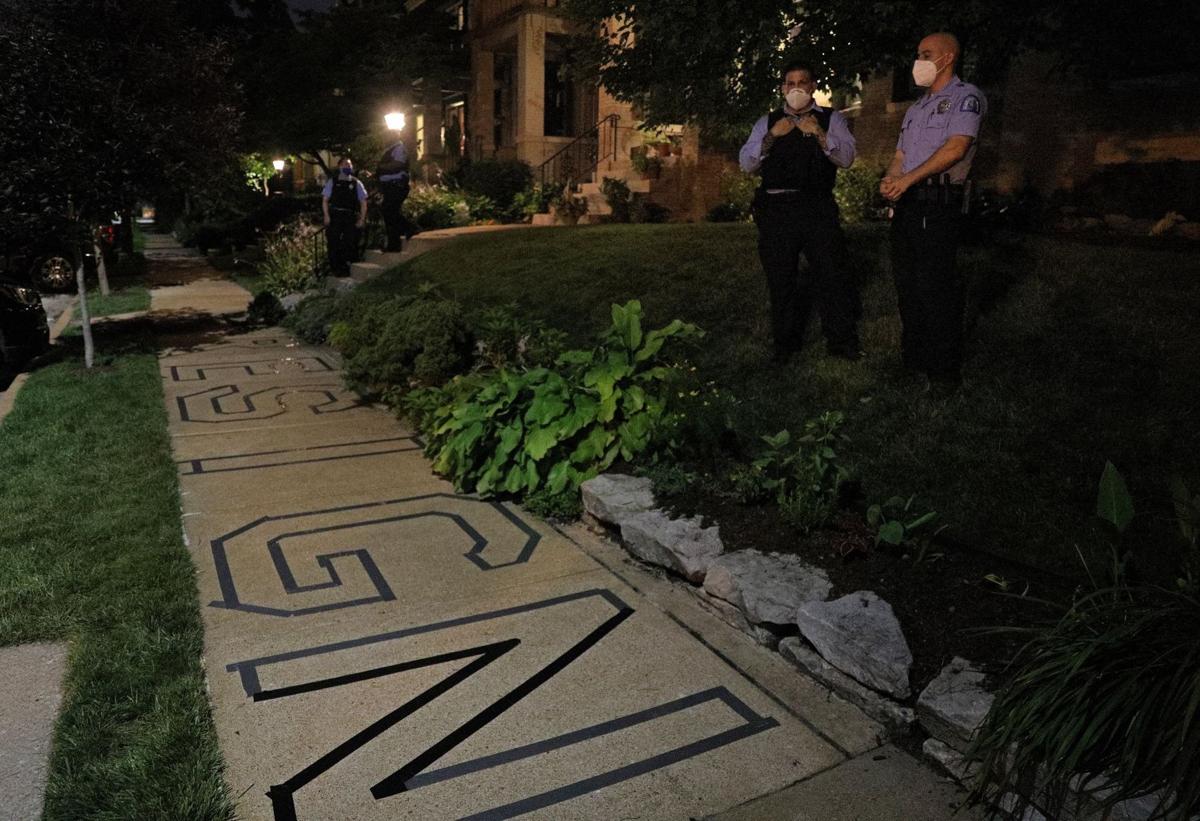 What's good for the city doesn't seem to be what's good for the mayor. While cutting the number of police officers funded in next year's city budget, new Mayor Tishaura Jones reportedly has increased the number of city police officers assigned to her personal security detail. St. Louis is unquestionably a dangerous place, not only for the mayor but for average citizens, too. It's not a good look for the mayor to abandon the effort to fully staff the police department while also pulling more police resources for her own protection.
Just to be clear, we don't doubt for a second that it's a good idea to beef up security around the mayor. Jones' predecessor, Lyda Krewson, had her house attacked by protesters. It's the city's highest-profile job, and with the job comes personal danger and credible threats of attack — which requires that the mayor be protected around the clock. But the danger doesn't end with the mayor; regular citizens will have to make do with fewer police.
Jones made no secret during the campaign about her support for efforts to defund the police and shift resources to fund alternative crime-fighting experiments. "What we've been doing doesn't work," Jones correctly stated after her vote on the Board of Estimate and Apportionment approved a budget that cut $4 million from the police department. Those cuts must still be approved by the Board of Aldermen.
The cuts raised concerns from both of the city's police organizations, which rarely agree on anything. The Ethical Society of Police, which represents Black cops and endorsed Jones in her election, said understaffing would make the work of city cops even harder. The main union, the St. Louis Police Officers Association, says the current 160-officer shortfall is being offset by police overtime, which the cuts also would affect. "So if OT funding is removed you are cutting police service," Jane Dueker, a lobbyist for the association, tweeted.
"Why is the mayor's security detail made up of police officers instead of social workers?" she later jabbed.
The mayor certainly has a right to protection, just as her predecessors and mayors of other cities have. KMOV's Lauren Trager reported that Krewson had two police officers assigned to her security detail. Same for Kansas City Mayor Quinton Lucas and St. Louis County Executive Sam Page. Jones doubled her detail to four full-time police officers, according to KMOV and the police union. Jones' office declined to confirm the exact number, apparently opting to give details about her security priority over her commitment to transparency.