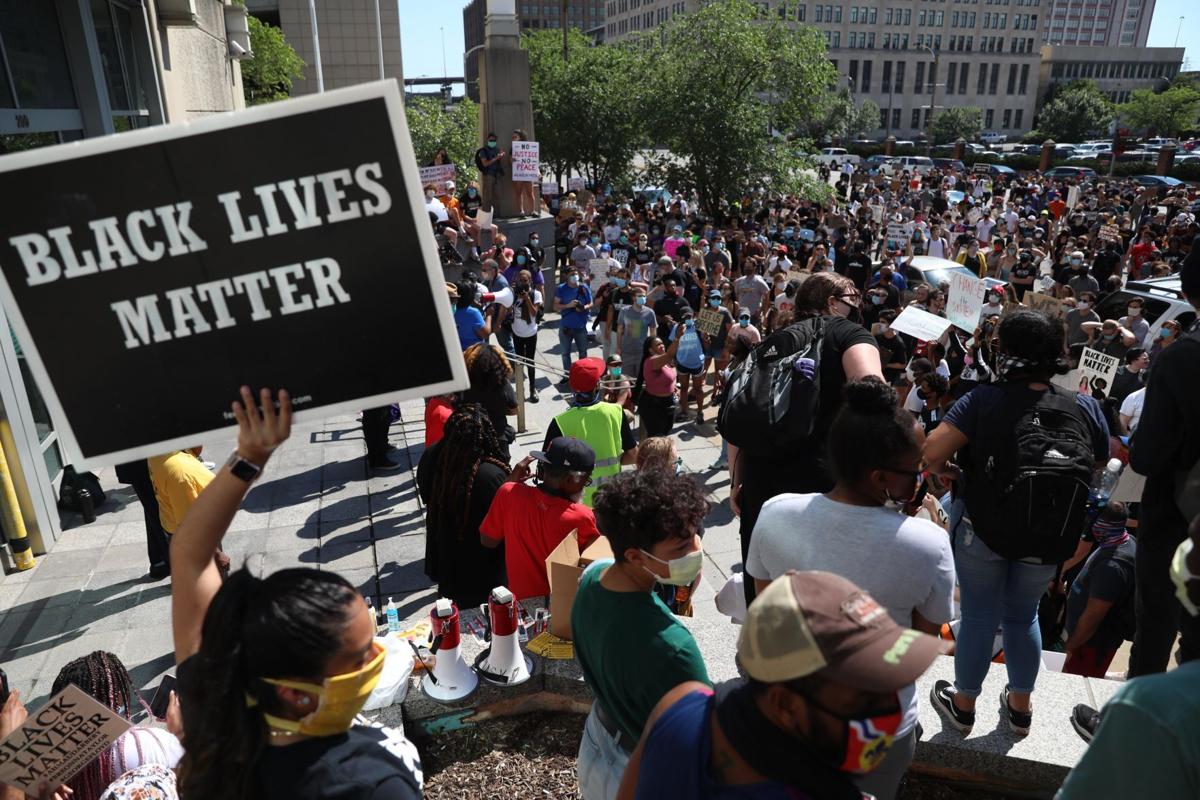 In a rare example of bipartisanship, Missouri legislators are finally on track to pass a ban on police chokeholds of the kind that killed George Floyd in Minneapolis last year and sparked weeks of protests across the country. The ban is part of a broader package of police reforms — some good, some not so good — that give both Republicans and Democrats some but not all of what they wanted. Which is how compromise is supposed to work.
Controversy around the use of chokeholds or the similar neck restraint, the stranglehold, is nothing new. Numerous deaths have resulted from the use of such tactics over the years and have prompted several large police departments to independently ban their usage. The Los Angeles and New York police departments have had such bans in place for decades, with some exceptions for when an officer's life is in danger. Chicago, Houston, Philadelphia, and now Minneapolis, also have bans.
With proper training, law enforcement experts argue, the chokehold can be effective and safe. But far too many departments don't properly train their officers on the use of this potentially deadly restraint and far too many deaths have occurred.
Still, a ban alone doesn't take the place of real accountability. And Missouri law still provides only a narrow opportunity to hold police officers accountable when they unnecessarily take the life of a citizen. On that issue, Missouri lawmakers still have a lot of work to do. But this is a step in the right direction. Sadly, there have been too few steps in that direction since the 2014 unrest in the St. Louis region following the killing of teenager Mike Brown by Ferguson police officer Darren Wilson.
In addition to the ban, Senate Bill 53, sponsored by Sen. Tony Luetkemeyer, R-Parkville, also requires local police departments to report their use-of-force incidents to the FBI starting next year for inclusion in a national database. This is also a step in the right direction and something activists had pushed for following the death of Brown. Hopefully, the federal government will have an accurate annual count of just how many people are killed or injured each year by America's police departments.
But SB 53 also includes a few steps backwards. In exchange for some of these wins, some Democrats are also going along with another Republican attack on local control of government in the state's largest cities, backing a provision to allow Kansas City police officers to live outside of the city. This is against the wishes of local Kansas City leaders and residents. The Legislature passed a similar law last year removing St. Louis' residency requirement from city police officers, though in that instance, city leaders agreed.