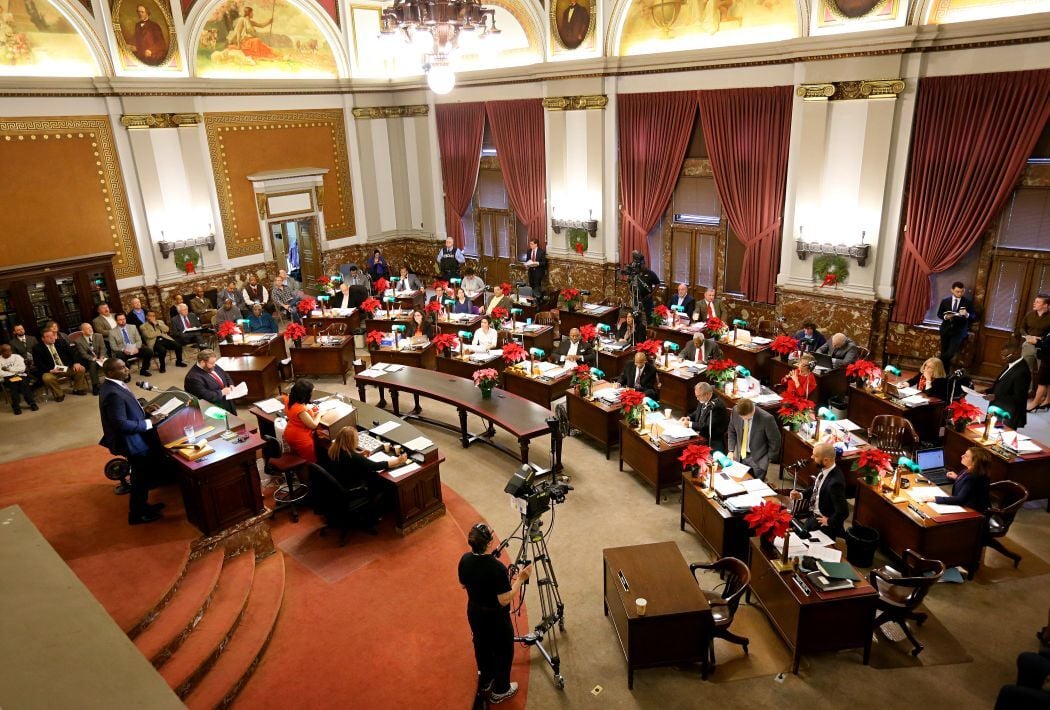 Some things should go without saying. A sitting alderman shouldn't work as a lobbyist for a firm doing business with the city. A former state representative who agreed to a "no lobbying" rule when he went to work for the governor shouldn't renege on it nine months later when a lobbyist job comes along.
But this is Missouri, where Gov. Eric Greitens campaigned against the "culture of corruption" by "career politicians." Now Greitens has been embarrassed by his deputy chief of staff, former state Rep. Caleb Jones, R-Columbia, who leveraged his experience to get a lobbying job with the Association of Missouri Electrical Cooperatives.
And then there's the St. Louis Board of Aldermen, a body never known for ethical purity. Even so, it's never had a professional lobbyist sitting in its midst. Eleventh Ward Alderman Sarah Wood Martin, a full-time lobbyist before being elected in April, has signed on to represent Axon.
Formerly known as Taser International, Axon has agreed to equip the St. Louis Police Department with up to 1,300 free body cameras and support equipment for one year. Axon, the country's largest provider of police body cameras, has made the same camera offer to every police department in the country, counting on becoming the default option for cities that don't want to start over with a new vendor once the trial period ends.
Martin told the Post-Dispatch's Celeste Bott that she will abstain from voting on potential legislation dealing with Axon. That's not good enough.
Given continuing controversies surrounding the police department, and given that many officers have deep reservations about body cameras, will she abstain from all police department business? Even if she's not voting, Axon hopes to be doing business with the city in years to come. Will she abstain from doing what lobbyists do — explaining the company's position to her colleagues? Will she be Axon's alderman or the 11th Ward's?
Martin's position flunks the smell test. Public service shouldn't be about private gain.
The same is true for Jones' new job. He was re-elected last November but opted to join Greitens' staff before the legislative session began. He was on the job on Jan. 9 when Greitens, in his first act as governor, signed an executive order that he said "slammed shut the revolving door between my office and lobbyists." As Jones found, revolving doors don't slam shut.
Jones could still lobby the Legislature, but not until July 2019. In 2016, legislators passed a bill requiring lawmakers to wait six months after their term ends before going through the revolving door. Jones voted for it, then got re-elected to a term that expires in January 2019.