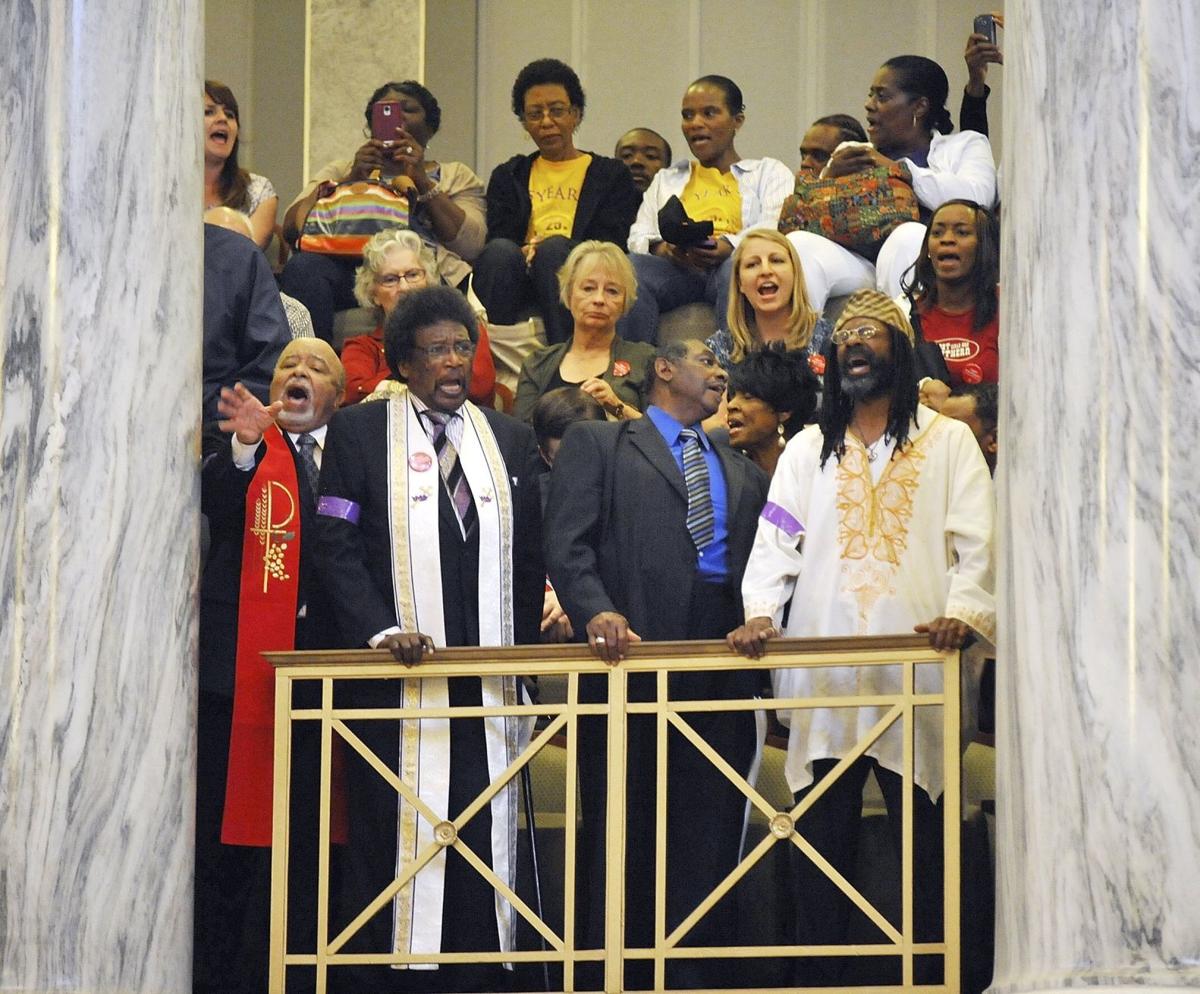 There's a new zeal afoot among local politicians and other prominent St. Louisans to punt various contentious local issues to referendums, letting the people decide when elected leaders don't want to be saddled with tough or unpopular choices. Politicians love the idea of a referendum when the public mood seems to be going their way, but they're quick to protest and demand a revote when their side loses, arguing that the voters didn't know what they were doing. No one should confuse this with leadership.
Governing by referendum has big advantages but also major drawbacks. Just because a movement generates populist enthusiasm doesn't mean voters are taking all the consequences into consideration. Part of elected leaders' jobs is to study the pros and cons of divisive issues, then take a stand, unpopular as it might be at the time. When leaders punt the hard choices to voters, the results can be disastrous.
Consider two statewide ballot items Californians passed in 1994. One was called the "three strikes" rule. The answer to rampant crime, voters decided, was to require mandatory sentences of 25 years to life imprisonment for any person convicted of a serious felony after having had two prior convictions. Prison populations, particularly among minorities, skyrocketed. Another referendum called for the denial of public, social, educational and health services to undocumented immigrants.
Both measures passed with overwhelming popular support. But the people were wrong.
Today, the NAACP and the St. Louis-Kansas City Carpenters Regional Council are pressing ahead with a referendum on whether to privatize St. Louis Lambert International Airport. St. Louisans can be certain, given the enormous lobbying push and private funding behind this initiative, that they will hear glowing stories about the wonders of privatization and a billion-dollar windfall that, in theory, would help transform north St. Louis. Voters are being asked this question because elected leaders, funded by megadonor Rex Sinquefield, were unable to ram through a secret privatization plan embraced by Mayor Lyda Krewson.
Another proposed referendum would ask voters whether to rescind the residency requirement for St. Louis police officers. Local elected officials, fully aware of a severe staffing shortage, couldn't muster the courage to rescind this requirement on their own. The state Legislature also refused to engage on the issue this session. That's why they want to punt it to the voters.
Sometimes, the people's will isn't enough, such as the 2012 decision by voters to cut aldermanic ward representation in half by 2022. Various aldermen who don't like the 2012 result now want a revote. Similarly, Republican state legislators recoiled when Missouri voters overwhelmingly approved the Clean Missouri political-reform referendum in 2018. Those legislators are now forcing a revote.
Referendums can provide an excellent snapshot of the public mood at a particular moment in time. But, as Californians can attest, moods change. Consequences don't.
Views from the editorial board, opinions from guest and national columnists plus the latest letters from our readers.