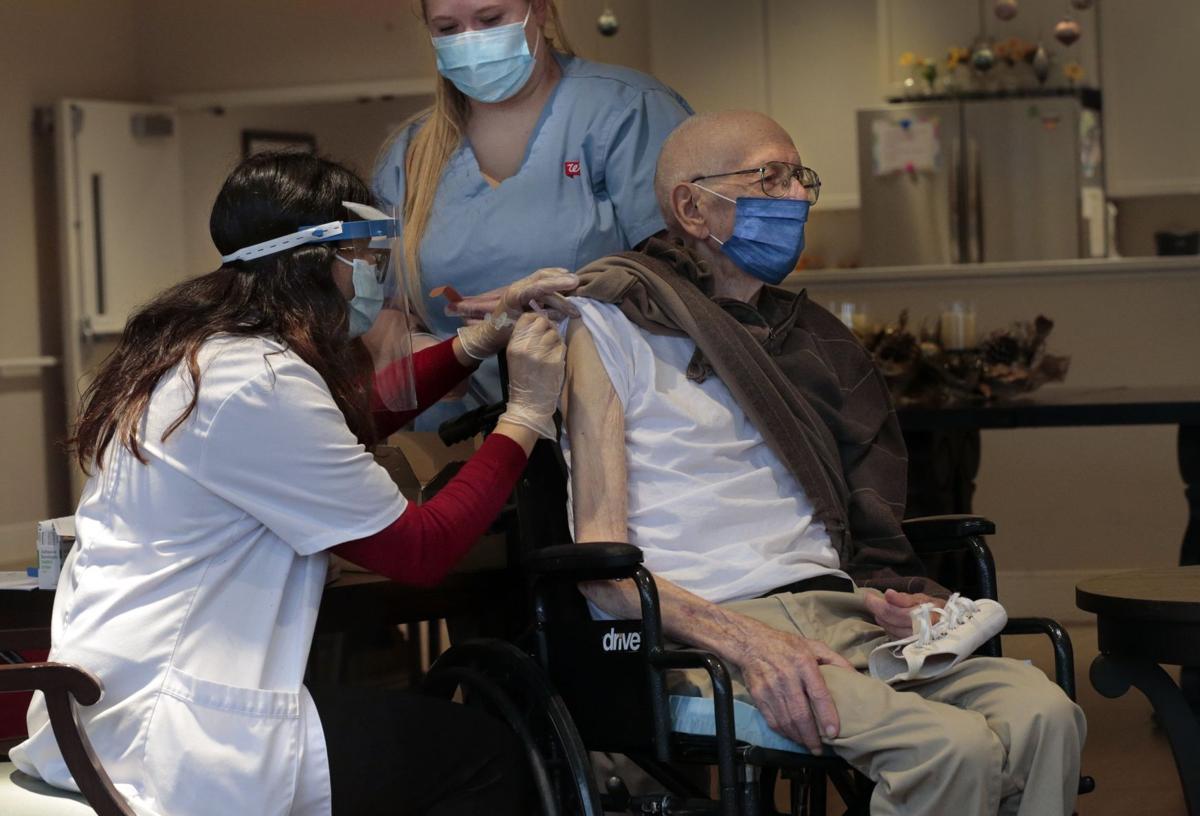 The development of two coronavirus vaccines in less than a year qualifies as a true medical miracle, and the Trump administration deserves much of the credit. But that administration also shoulders much of the blame for the disastrous rollout of those vaccines. Some 3.2 million Missourians are currently eligible for the shots, for example, but the state has received fewer than half a million doses. And federal statistics compiled by Fortune show that Missouri's vaccination rate ranks eighth-worst in the country.
In St. Louis County, more than 172,000 people have registered to receive the vaccine, but fewer than 1,000 had actually gotten it as of Monday. The story is repeated around the country.
The vaccines' distribution has been hampered by the same lack of national coordination that has plagued so much of the previous administration's pandemic response. President Joe Biden's administration must provide the leadership on the pandemic that President Donald Trump never did, and he must do it quickly. A vigorous, efficient, federally coordinated vaccine program is America's only hope to defeat the pandemic and restore some semblance of normality.
Within the Trump administration's overarching failure to address the pandemic, its vaccine development campaign — dubbed Operation Warp Speed — was a rare success story. Overcoming skeptics who noted that vaccine development normally takes years, the public-private partnership the administration initiated got it done in mere months. In the euphoria of that success, the administration predicted it would be able to immunize 20 million Americans by the end of 2020.
But by New Year's Day, just 3 million of those doses had actually been administered. Critics say the Trump administration was so laser-focused on developing the vaccine that the herculean task of actually getting the doses injected into arms wasn't thought through. In place of the national guidance that was so clearly needed, state and local jurisdictions were left to figure out distribution issues on their own.
That lack of planning was made glaringly obvious in early January. The administration announced it was reversing an earlier decision to hold back necessary second doses of the vaccines in reserve, and would instead allow that stockpile to go out immediately, on faith that more vaccine production for the second shots was in the pipeline.
It was a controversial but not unreasonable decision that turned out to have one little catch: the reserve stockpile was already gone, apparently unbeknownst to top Trump officials who'd made the announcement. And suddenly states that had breathed a sigh of relief at the coming release of more vaccine were once again left holding their breath.
This is no way to run a railroad — or a national pandemic response. In contrast to Trump, who had neither the experience nor interest in making the wheels of government run smoothly, Biden has decades of both. He needs to bring that to bear, immediately, to get to the bottom of the distribution snafus and untangle them.