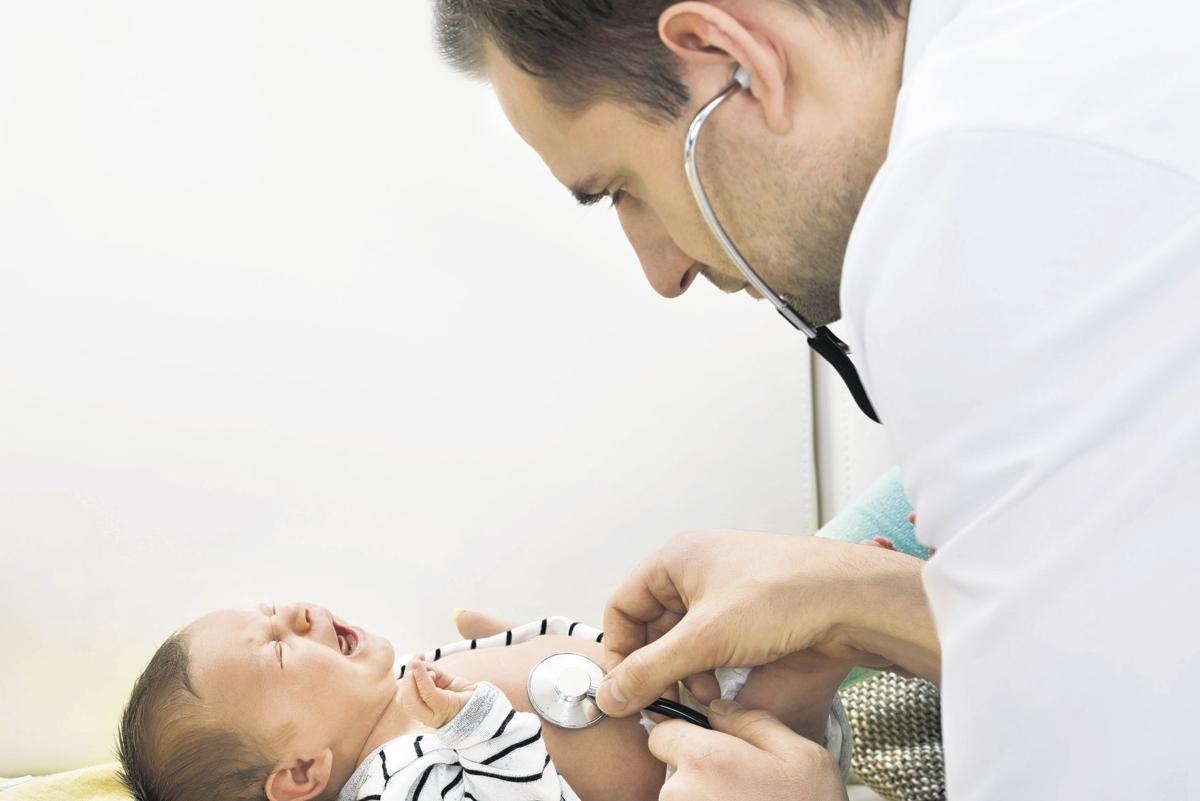 For a nation with arguably the most advanced health care system in the world, the United States still suffers an appallingly high rate of black infant mortality. Black infants in St. Louis County are more than twice as likely to die as white infants, according the county's Department of Public Health. This gap is hardly limited to the county. Nationally, the disparity between black and white infant mortality is wider today than it was in 1850, The New York Times reported.
Whatever advances the United States has seen in medical care for pregnant women and infants, the black population is seeing a smaller proportion of the benefits. At a time when the national conversation is focused on abortion and protecting the rights of the unborn, the evidence suggests that far too little emphasis is being placed on protecting black children once they're born.
Missouri is doing its part to widen the health care disparity. Under Missouri law, all low-income women receive Medicaid during pregnancy. But 60 days after a baby's birth, government assistance is stripped. Infants are left without necessary tests, scans and treatment.
Missouri was cited among 15 states in a recent report by Georgetown University with the highest growth in the number of children lacking health care coverage. From 2016 to 2018, the number of uninsured children nationwide increased by 400,000 between 2016 and 2018, with more than 4 million lacking coverage. In Missouri, the number jumped from 71,000 to 83,000, a 17% increase.
"This serious erosion of child health coverage is due in large part to the Trump administration's actions that have made health coverage harder to access and have deterred families from enrolling their eligible children in Medicaid and CHIP," writes Cathy Hope, of the Center for Children and Families.
Expanding Medicaid coverage wouldn't necessarily erase the disparity. As one St. Louis County report showed, women who use Medicaid and public assistance still tend to have worse coverage than those with private insurance. Inadequate prenatal care was cited among 39% of women without private insurance, while only 10% of women with private insurance received inadequate care. It's not just an issue of expanding coverage, but improving the public programs currently in place.
St. Louis County's numbers reflect years of longstanding systemic issues. Some prenatal care facilities, for example, won't accept patients on Medicaid, much less those without insurance. Free clinics tend to be understaffed, underfunded and overcrowded. And working two jobs, as many low-income parents do, makes trips to the doctor's office even harder.
Democrats as well as Republicans share the blame for the system's inadequacies. But given the Republican supermajority in Missouri, and its current muscle-flexing on what it deems a "pro-life" agenda, why aren't those Republican lawmakers doing a better job keeping the recently born alive?