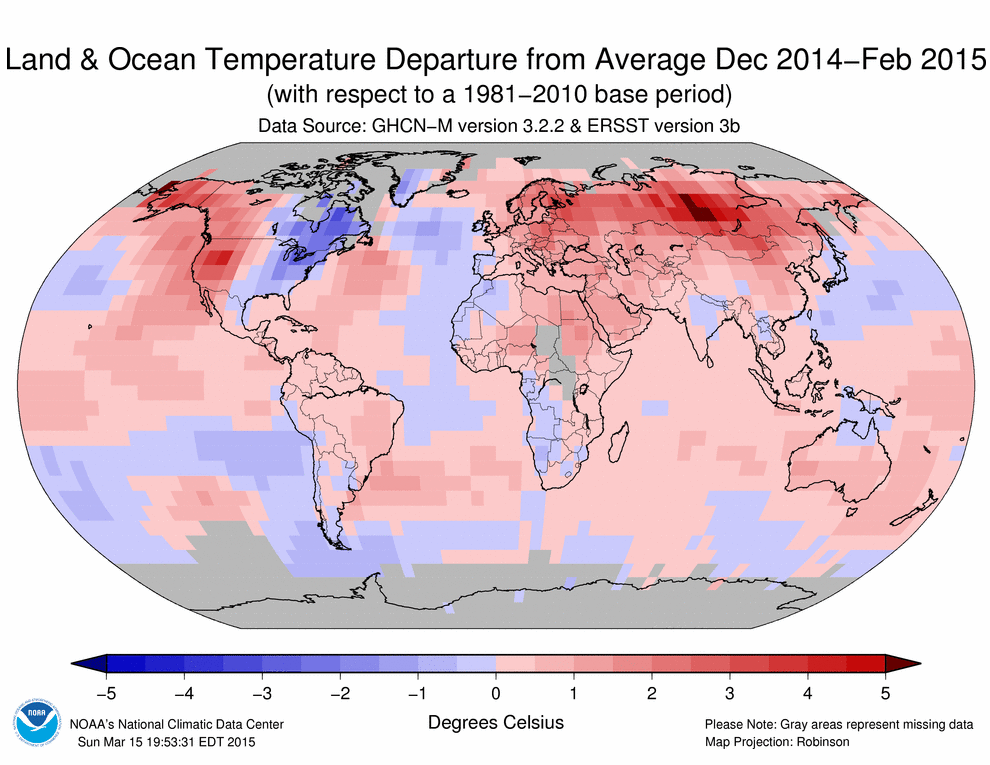 Last Thursday evening, and into early Friday morning, the U.S. Senate held a marathon session featuring dozens of votes that accomplished precisely nothing. They called it "vote-a-rama."
The Senate was voting on its budget resolution, which is not a budget, but a framework for various ideas that may show up later. The resolution passed 52-46 on a party-line vote. It doesn't have to be approved by the House or go to the president for signature, so nothing in it has the force of law.
The whole deal was for show, to demonstrate the sense of the Senate on various issues. Senators who are running for president, or thinking about it, wanted to get on the record. So did the senators who are running for re-election in 2016.
This latter group would include Republican Roy Blunt of Missouri, who introduced a particularly short-sighted amendment putting the Senate on record as opposed to a carbon tax. It passed, not that it makes any practical difference, with the help of four Democratic votes. Among them was that of Missouri's Claire McCaskill.
So breathe easy, Missourians. Even though the world just concluded the warmest winter on record, and even though conservative and liberal economists alike agree that a carbon tax would be the most effective way to cut carbon emissions before it's too late, your two U.S. senators are taking care of parochial interests back home.
Good politics. Bad public policy.
"Missourians overwhelmingly rely on coal for affordable energy," Mr. Blunt said in announcing his amendment. This much was true. The U.S. Energy Information Administration estimates that in 2013, 83 percent of the state's electricity was generated by burning coal.
Coal is very dirty fuel. Some of its pollutants can be scrubbed out, though the energy industry is fighting those regulations, too. The carbon dioxide in coal plant emissions can't be scrubbed out. It goes into the atmosphere. The cost of that is socialized, passed on to society at large in the form of a hotter planet.
A carbon tax would require consumers to pay the social cost of fossil fuels — coal, gasoline, natural gas, methane, etc. When the social costs of private investments (say in a tank of gas) are included in the price, economists called it a "Pigovian" tax (after British economist Arthur Pigou).
Already the price of a tank of gas includes Pigovian taxes for wear and tear on federal and state highways. Your electric and gas bills have Pigovian fees built in for utility company infrastructure. A carbon tax would be a fee to cover the cost of damage you're doing to the atmosphere.
There are formulas to determine the carbon content of each unit of fuel consumed, expressed in tons of carbon. Burning a gigaton (a billion tons) of carbon produces 3.67 gigatons of carbon dioxide. In each of the past two years, some 32 gigatons of CO2 were released into the atmosphere, representing 8.7 gigatons of carbon.
In all of human history, and probably for millions of years before that, there's never been as much carbon in the atmosphere as there is now. The bill is overdue.
So how much would it cost to start making payments? The Intergovernmental Panel on Climate Change has estimated that a carbon tax of $80 per metric ton (0.9 U.S. tons) of emissions would add 70 to 80 cents to a gallon of gas. It would have to be that high to keep the worst effects of global warming from happening by the end of the century, the panel claims. Others think it would have to be higher.
What would it do to electric bills? In Great Britain, which imposed a carbon tax on power producers in 2013, the tax is the equivalent of $26.83 per metric ton. It is scheduled to rise to $44.53 by 2020.
Estimates are that an $80 a ton tax on CO2 would add 4 cents per kilowatt hour to a household electric bill. That's $21 to $38 each month to a household consumer. That's a lot.
But what if you got the money back? Conservative economists like Gregory Mankiw of Harvard, who worked for President George W. Bush and for Mitt Romney's 2012 presidential campaign, have proposed replacing payroll taxes with a carbon tax. Instead of taxing income, you'd tax the consumption of a damaging substance.
Other nations have adopted carbon taxes without disastrous results, offsetting them with tax deductions and rebates. This December, when the nations of the world meet in Paris to establish new goals for addressing climate change, it would be good if our exceptional nation wasn't an exception. Right now all we bring to the carbon tax discussion is a firm belief in the concept of a free lunch.
​Kevin Horrigan • 314-340-8135
@oldsport on Twitter