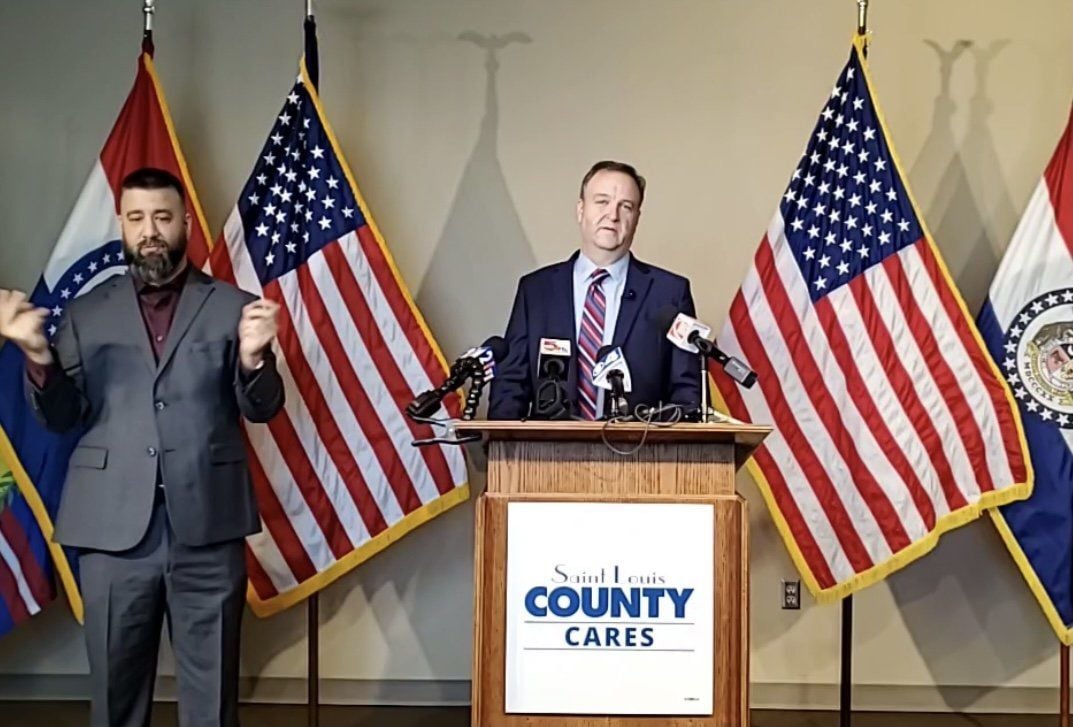 Bars and restaurants in St. Louis County have every right to challenge pandemic restrictions in court. But it's ironic and troubling that even as the business community seeks a hands-off approach from government regarding pandemic restrictions, it's also seeking special liability protection to avoid being sued by customers or employees exposed to the coronavirus in their establishments.
County Executive Sam Page's order temporarily shutting down indoor service at bars and restaurants, effective Tuesday, is certain to cause economic pain, not just to those establishments but also the surrounding communities. But health experts are clear about what's at stake. With the county's coronavirus caseload topping 1,000 infections in a single day for the first time Monday, and hospitals already crowded with coronavirus patients, there's a real danger of overwhelming the county's medical facilities.
In addition to the four-week ban on indoor dining, Page's order requires gyms and other businesses, along with places of worship, to reduce occupancy to 25%, and limits all gatherings to 10. Yes, this is an extreme measure but one that doctors say is called for. Imagine someone getting injured in a car accident and having to be transported to some faraway hospital because all the close ones aren't able to take any more patients. This is a potential reality right around the corner if infection rates aren't brought under control.
Even this health emergency doesn't deprive businesses of their right to challenge government policies in court, or to lobby lawmakers for policy changes. Missouri business interests right now are doing both. The Missouri Restaurant Association announced Monday it will join a lawsuit by a local restaurant to challenge Page's dining restrictions as "overreach," effectively enlisting more than 1,000 Missouri restaurants in the fight. It's a potential threat to this important public health measure, but if Page's order is backed by the science and was properly imposed, it should be able to stand up in court.
At the same time, state lawmakers will soon consider legislation giving special liability protection to all businesses — including restaurants — from the threat of being sued by people who pick up coronavirus infections on their premises. Businesses that follow proper pandemic safety procedures shouldn't need such protections to begin with, but given the public's litigious tendencies, some type of liability protection isn't unreasonable.
Still, there is something troubling about the situation unfolding here: restaurants fighting to get the courts to overrule what experts say is a necessary step to limit the transmission — then potentially being protected from any lawsuits that might arise from stricken patrons or employees who wouldn't have contracted the virus had the restaurants just agreed to the restrictions.
If restaurants and other members of the business community want this kind of liability protection, they should be willing to accept the experts' judgment on restrictions.
Views from the editorial board, opinions from guest and national columnists plus the latest letters from our readers.