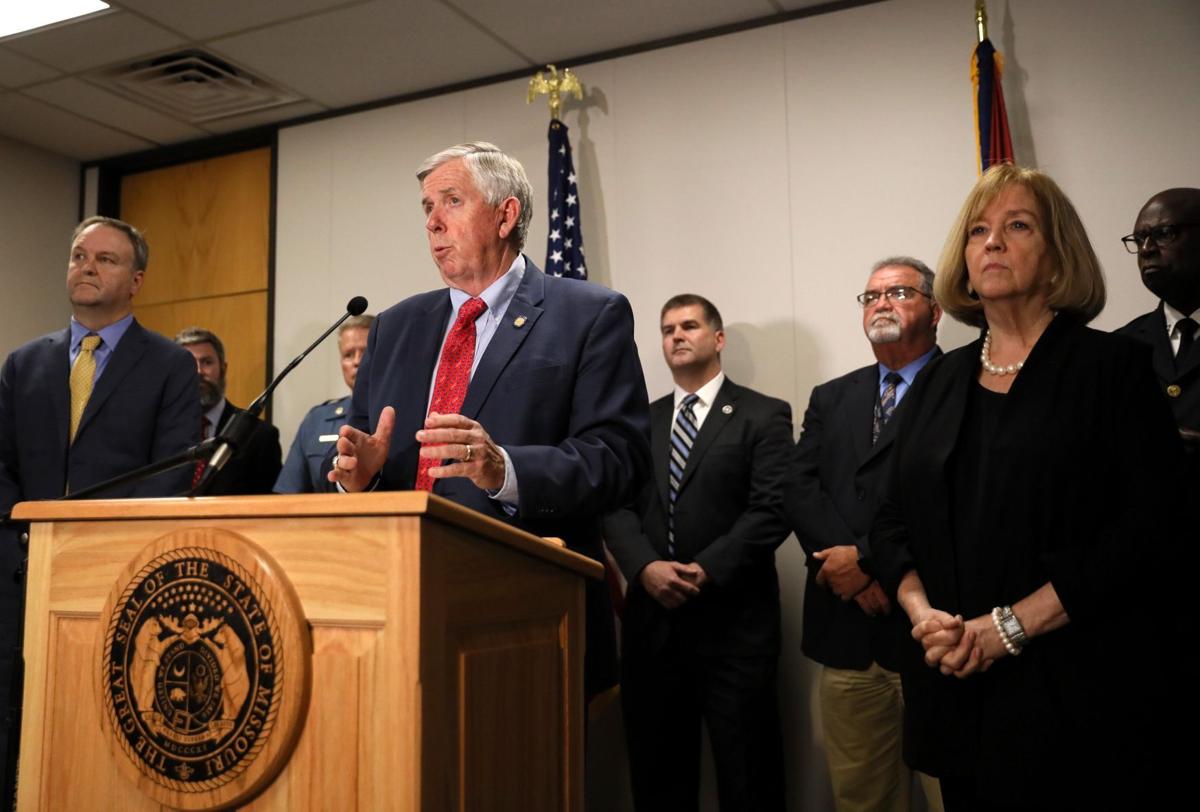 The decision by Centene Corp. chief executive Michael Neidorff to establish an alternative headquarters in Charlotte, North Carolina, is an unequivocal vote of local no confidence — not in the St. Louis region's potential but in its leadership. For all their professed good intentions, local and state leaders are mired in dysfunction, petty bickering and political self-promotion. When Neidorff touts Charlotte as having its act together, he implicitly says that St. Louis does not. And he's correct.
Neidorff is hardly the first major business leader to speak out. Billionaire Stan Kroenke aired his grievances in the harshest possible way back in 2016 when he moved the Rams to Los Angeles. Neidorff has been far more constructive in his critique, but his words should sting nonetheless: Systemic problems are undermining public security and driving people away in spite of all the powerful assets at the region's command.
Mayor Lyda Krewson and St. Louis County Executive Sam Page bear primary responsibility for having repeatedly broken their respective promises to unify efforts for regional improvement. Instead, the two Democrats, locked in petty sniping and finger-pointing, barely speak to each other. We suspect the final blow for Neidorff was in March 2019 when one of his top Centene executives had to play intermediary amid a spike in violent crime.
How did a private company ever get thrust into such a role? The fact that it happened is emblematic of how dysfunctional the city-county relationship has become. Add to that the problems with MetroLink security, the explosion in crime, violent protests, rich people wielding guns on their doorstep, the ongoing airport-privatization debacle and the disastrous Better Together unification effort, and the message this region sends to the rest of the country is: Run! Get away as fast as you can!
Megadonor Rex Sinquefield is so obsessed with sabotaging the city's earnings tax, he is blind to the myriad, more productive ways his massive campaign war chest could help fix what's wrong.
Republican Missouri Gov. Mike Parson also bears responsibility for having repeatedly subordinated the needs of St. Louis and Kansas City — the state's economic engines — to the political whims of his rural base. For all of Parson's talk about prioritizing workforce development and preparedness, he continues to slash budgeting for public schools and colleges. And one of Neidorff's chief complaints is that Centene cannot access the talent it needs from the local workforce. Centene is hardly alone on that score.
Neidorff's decision could ultimately cost Missouri up to 6,000 jobs and $1 billion in investment potential over a 10-year period. Krewson, Page, Parson and Sinquefield are at the top of a long list of culprits who are helping drive away more employers and undermine the region's vast potential. How many more losses must St. Louis endure before they get the message?
Views from the editorial board, opinions from guest and national columnists plus the latest letters from our readers.