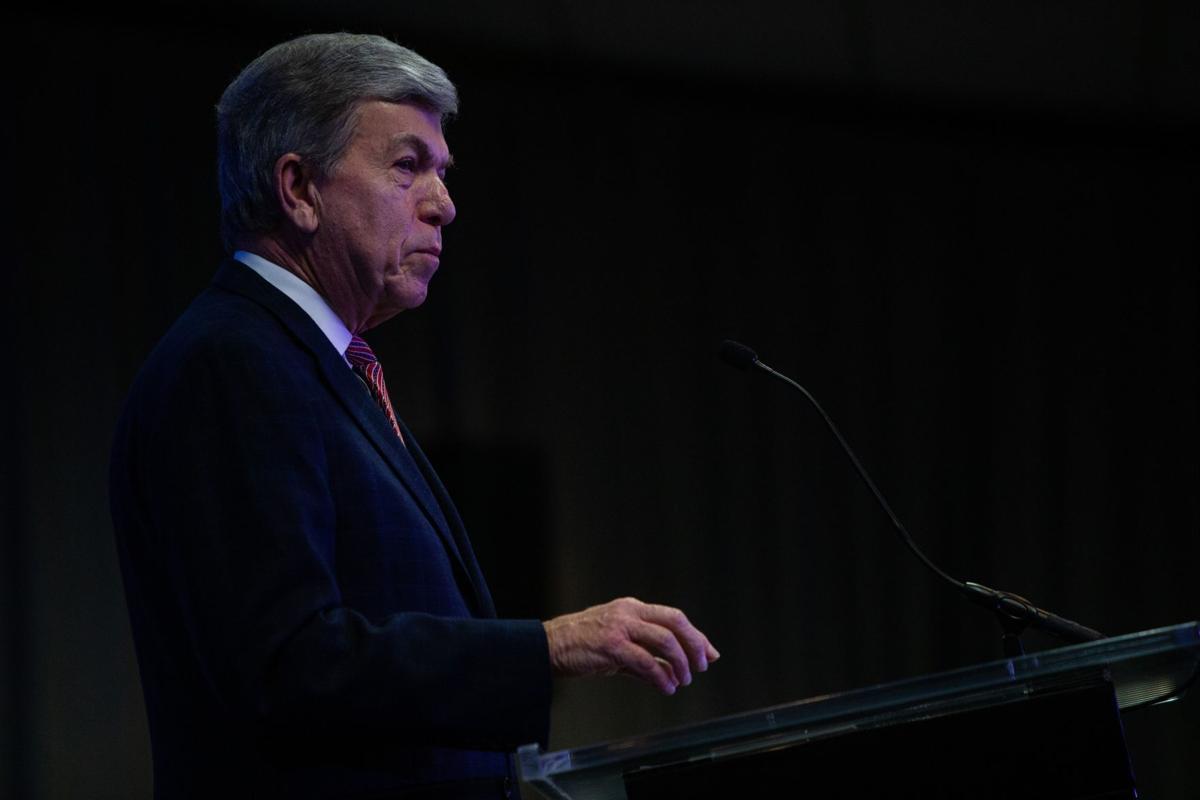 Sen. Roy Blunt's call for a return to federal consent decrees with wayward police departments, of the kind used after Ferguson, is a sound if belated suggestion. The nation sure could have benefited from Blunt's voice of protest when the Trump administration largely mothballed the consent-decree process two years ago. Still, he's right. Consent decrees should indeed be revived, but with one important caveat: They shouldn't be offered as a substitute to federal reform legislation covering all police departments.
After the police killing of Michael Brown in Ferguson, the city in 2016 entered a consent decree with the Department of Justice, agreeing to fundamental changes in its police and municipal courts. These included police body cameras, better police training, and ending the courts' practice of squeezing poor citizens with spiraling cycles of fines.
Consent decrees are a more constructive approach to reform than forcing the federal government to sue, and more efficient than trying to address each jurisdiction's specific lapses through federal legislation. There is some debate about whether Ferguson has lived up to its agreement, but few would claim it wasn't a step in the right direction.
Nonetheless, then-Attorney General Jeff Sessions in 2018 officially curtailed the use of consent decrees on the argument, essentially, that local police didn't need the federal government looking over their shoulders. Tell that to the family of George Floyd. As a recent piece in Mother Jones magazine aptly put it, Sessions' move "signaled that police brutality was no longer a problem that the federal government had an interest in solving."
If Blunt, a Republican and Missouri's senior senator, had misgivings about Sessions' well-publicized action, it doesn't seem to have made it into news reports from the time. In any case, it's good to see Blunt favors the resumption of consent decrees now. In a June 3 letter, Blunt, to his credit, urged Attorney General William Barr to "immediately resume the robust use" of the agreements. As the letter noted, they can "root out misconduct in local police departments and … help restore trust between departments and the communities they serve."
One concern is that some might point to expanded use of consent decrees to argue that there's no need for federal police-reform legislation of the kind now being offered in Congress. Hopefully, that's not what Blunt was suggesting when he told St. Louis Public Radio this month that there aren't "a lot of legislative solutions here that can deal with the things that happen internally in a [police] department."
It's true that federal law can't address every lapse specific to one police department — which, along with courts, is where consent decrees are useful. But there are other issues on which it's reasonable to set nationwide standards, such as the proposed federal ban on police chokeholds. This shouldn't be an either/or issue. The quest for reform needs all the tools it can get.
Views from the editorial board, opinions from guest and national columnists plus the latest letters from our readers.