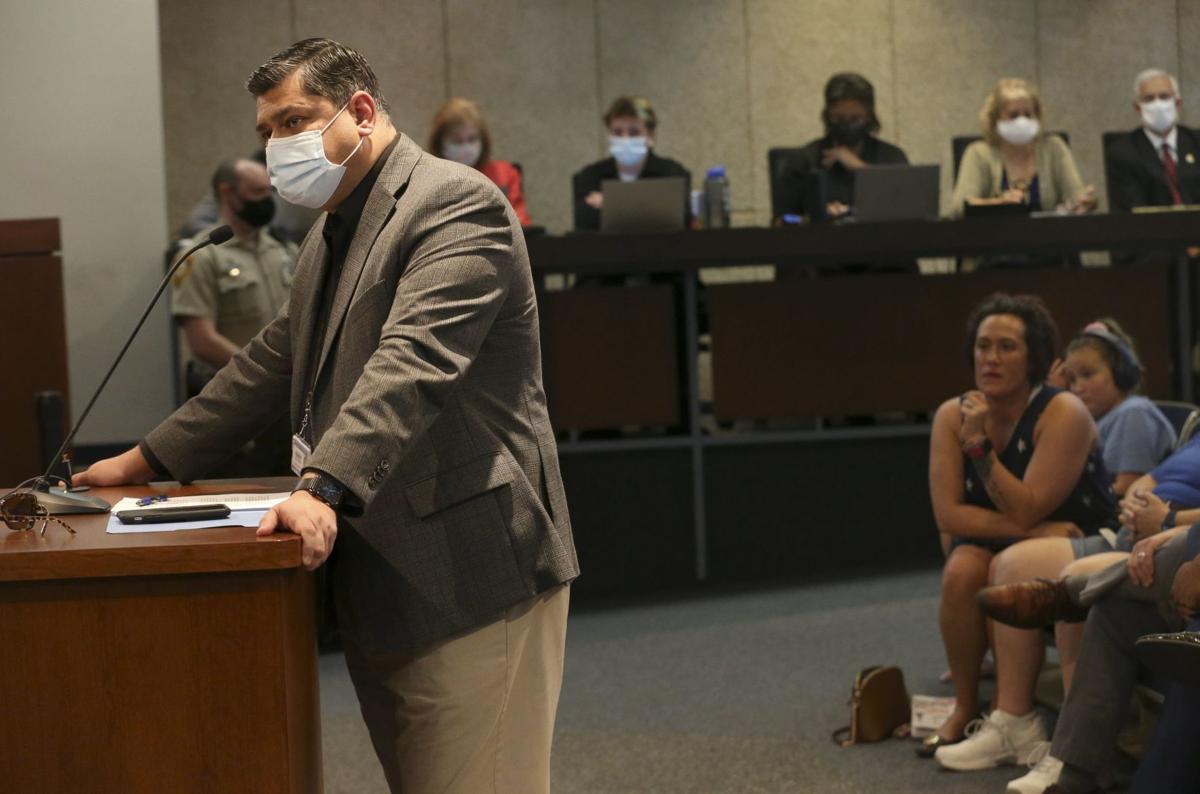 Controversy persists regarding the conduct of St. Louis County's acting health director, Faisal Khan, after a contentious July 27 County Council meeting and whether a disciplinary review by County Executive Sam Page deserves a full public airing. The reason the controversy won't go away is because Page insists on hiding behind the excuse that this is a personnel matter — and, thus, confidential — to avoid the obvious embarrassment if the review found that Khan lied about what happened.
The last time we checked, embarrassment-avoidance isn't listed as a qualified exclusion to the state's Sunshine Law. Since Khan can't seem to substantiate his widely broadcast claim that he was subjected to physical abuse and racial harassment after the meeting, the public deserves a far more complete explanation. That's why this newspaper filed a Sunshine Law request for documents concerning Khan's disciplinary review. That's also why the County Council justifiably insists on getting access to Page's internal investigation.
If Khan lied, and it certainly appears that he did, the record needs to be corrected. A county health director who can't be trusted to tell the truth, or at least admit that he misstated the facts, doesn't belong in a crucial job where the public's trust is paramount.
Nothing excuses the heckling Khan received when making the case at the July 27 meeting of the need to impose a new county mask mandate amid a coronavirus resurgence. The heckling understandably tested Khan's patience, no doubt contributing to the middle-finger gesture he directed at unidentified people as he was exiting the council chambers foyer.
The next day, Khan used county letterhead for a letter to County Council Chair Rita Days complaining that he was the victim of racist comments and subjected to "shoulder-bumping" as he left. National television networks and newspapers publicized his complaints as factual when, on closer inspection, neither witnesses nor video could substantiate his allegations.
The fact that Khan used official letterhead made this a 100% public issue. Khan apologized in an Oct. 5 email to Days for "any offense caused in my interaction with you" during the July 27 meeting. That falls far short of accounting for his explosive, unsubstantiated allegations the next day.
If Page's internal review was able to document examples of racist rhetoric aimed at Khan, that certainly deserves a full public airing. But if Page's review determined there was no such rhetoric and/or that no one shoulder-bumped Khan, then the public record requires correction.
Page has only acknowledged reprimanding Khan over the middle-finger gesture. But the county executive appears to be using the "personnel matter" excuse to avoid the bigger question of whether Khan lied — and let those lies garner national attention.
Khan and Page are mistaken if they think this controversy will go away. County voters should be appalled by officials' avoidance of transparency and failure to correct the record.