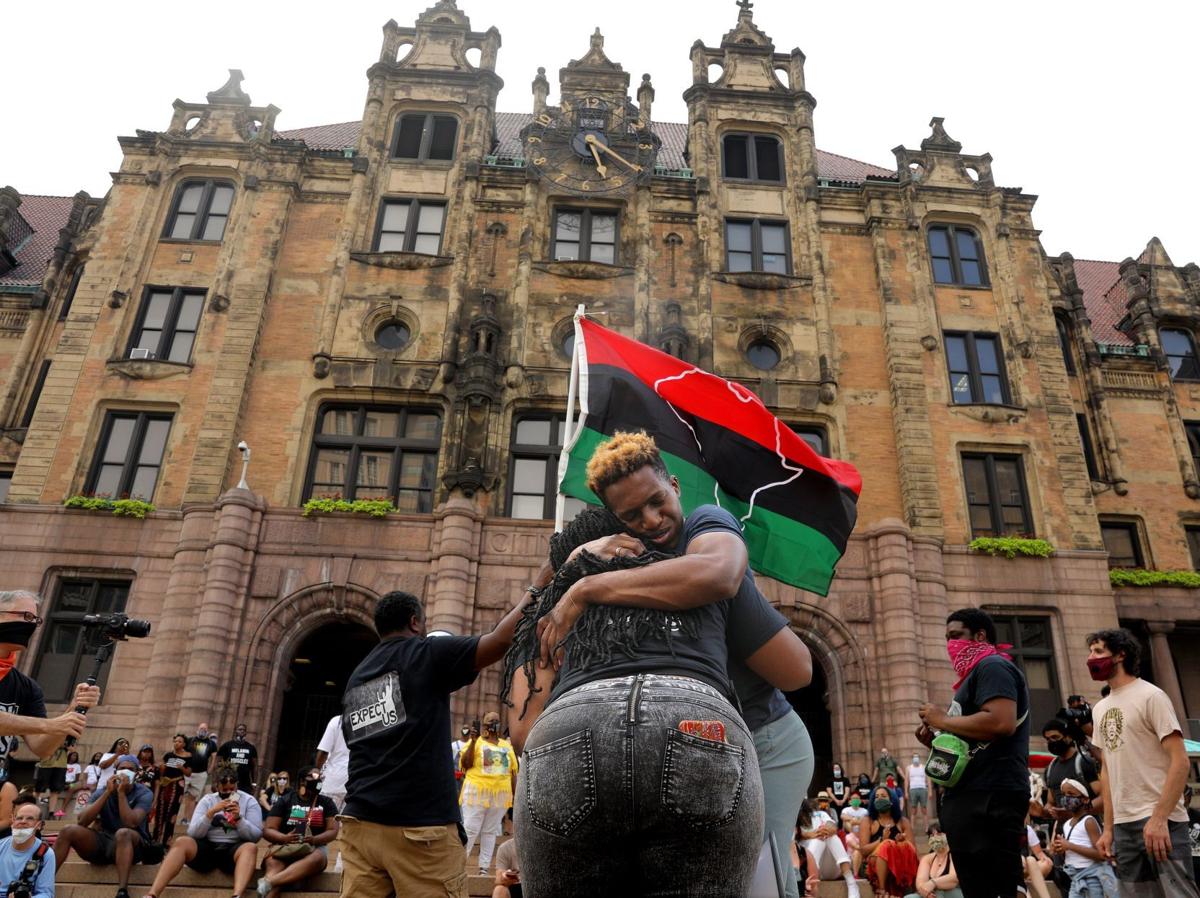 The anti-Israel boycott, divestment and sanctions movement gained momentum during the recent two-week battle between the Israeli military and Hamas in Gaza — boosted in part by Democratic Rep. Cori Bush of St. Louis. Bush has been outspoken in her support of the movement, drawing less-than-fair accusations from pro-Israel groups that she and other BDS supporters are anti-Semitic. That label, similar to calling someone racist, is so loaded with historical baggage and hurtful to the accused that it deserves to be deployed with extreme caution.
Although Bush has made her share of outrageous statements, we can find nothing to indicate she is anti-Jewish. Just because she joins others in criticizing Israel for its Gaza campaign — in which more than 100 women and children were killed during indiscriminate Israeli bombings of residential buildings — doesn't necessarily mean such critics are anti-Semitic or support the Islamist Hamas militia that rules Gaza.
Bush and other BDS supporters should go overboard to make clear that Hamas deserves its share of condemnation, as do the random attacks on Jews in the United States in response to the Gaza war. Those attacks are unacceptable, abhorrent and the very definition of anti-Semitism. On a midtown Manhattan street, a group of people beat and kicked a Jewish man while others recorded it on their phones. The Anti-Defamation League identified more than 17,000 anti-Semitic tweets during the first week of fighting between Hamas and Israeli forces.
The boycott, divestment and sanctions movement started as a campaign to pressure Israel into reversing its West Bank settlements policies and to warn consumers away from products exported by Israeli settlers. It has morphed, however, into targeting visiting Israeli professors and athletes, as if merely being Israeli taints someone as pro-settlement or anti-Palestinian. Anyone who reads Israeli newspapers regularly knows that Israel's academic community often condemns Prime Minister Benjamin Netanyahu's settlements policies.
When St. Louis erupted in protest following the police killing of Michael Brown in 2014 — the same year as the last Israeli assault on Gaza — pro-Palestinian activists joined forces with Black Lives Matter protesters in a show of solidarity. Local Jewish activists who tried to march in solidarity with Black Lives Matter complained that they were shunned and made to feel unwelcome.
Last August, then-candidate Bush issued a statement that she "has always been sympathetic to the BDS movement, and she stands in solidarity with the Palestinian people." The Jewish Light newspaper has asked to interview Bush so she can explain her position, but Bush seems uninclined to submit to questioning by news media, including this newspaper, whenever she suspects hardball questions could follow.