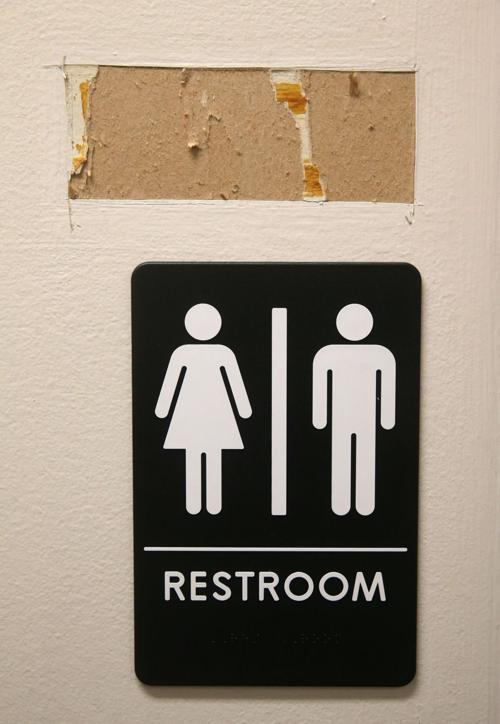 Leave it to St. Louis County Republican council members to degrade a serious issue into potty politics. The debate over the labeling of public restrooms has divided residents of several states and led to economic boycotts and protests around the country. Now an action by St. Louis County Executive Sam Page to specify some governmental bathrooms as gender-neutral has evoked a religious-rights response from Republicans on the County Council. The simple answer to this debate exists in those Republicans' own gender-neutral bathrooms at home.
The executive order by Page, at the request of progressive council member Lisa Clancy, D-5th District, doesn't actually change much. It only affects the roughly 300 single-occupant restrooms in county government buildings, most of which are available to employees and visitors. Like bathrooms in residential homes, both men and women regularly share such single-toilet facilities and don't seem to question the gender-neutral status. Page's order simply changed the signs at the door to simply read "bathroom." But that's a big deal to council member Ernie Trakas, R-6th District, who called the action the "tip of the spear."
Trakas claimed the action by Page and Clancy was just the beginning of an effort that would ultimately seek to replace "traditional family values" with the "militant secular values" taking over American culture. He made links to efforts in Congress to enshrine LGBTQ protections in federal labor laws. He said soon religious nurses may be forced to provide abortions or priests be required to conduct gay marriages. He suggested the bathroom designation was all part of a conspiracy against religious freedom in America. Trakas is hardly the first Republican to portray bathroom labeling as the battlefield for a coming culture war.
The infamous 2016 "bathroom bill" passed by the Republican-controlled North Carolina state Legislature forbade transgender people from using bathrooms that aligned with their expressed gender identity. It also prohibited cities from passing anti-discrimination laws that went beyond state law.
The backlash was overwhelming and well-deserved, with Fortune 500 companies canceling plans for expansion in the state. The National Basketball Association relocated its All-Star Game, and musicians and artists canceled shows. The Associated Press estimated that North Carolina stood to lose more than $3.76 billion and nearly 3,000 jobs as a direct result of the bill. The fallout also contributed to Republican Gov. Pat McCrory losing to Democrat Roy Cooper the following year. A federal judge ultimately approved a settlement allowing transgender people to use the bathrooms of their choice.
Republicans in Missouri and St. Louis County should see North Carolina not as inspiration but as a cautionary tale. Trakas should recognize that every step toward inclusion of marginalized people is not an assault on anyone else's rights or personal values. Changing the signs outside single-occupant restrooms asks no one to give up anything, except maybe some entitlement and a bit of paranoia.