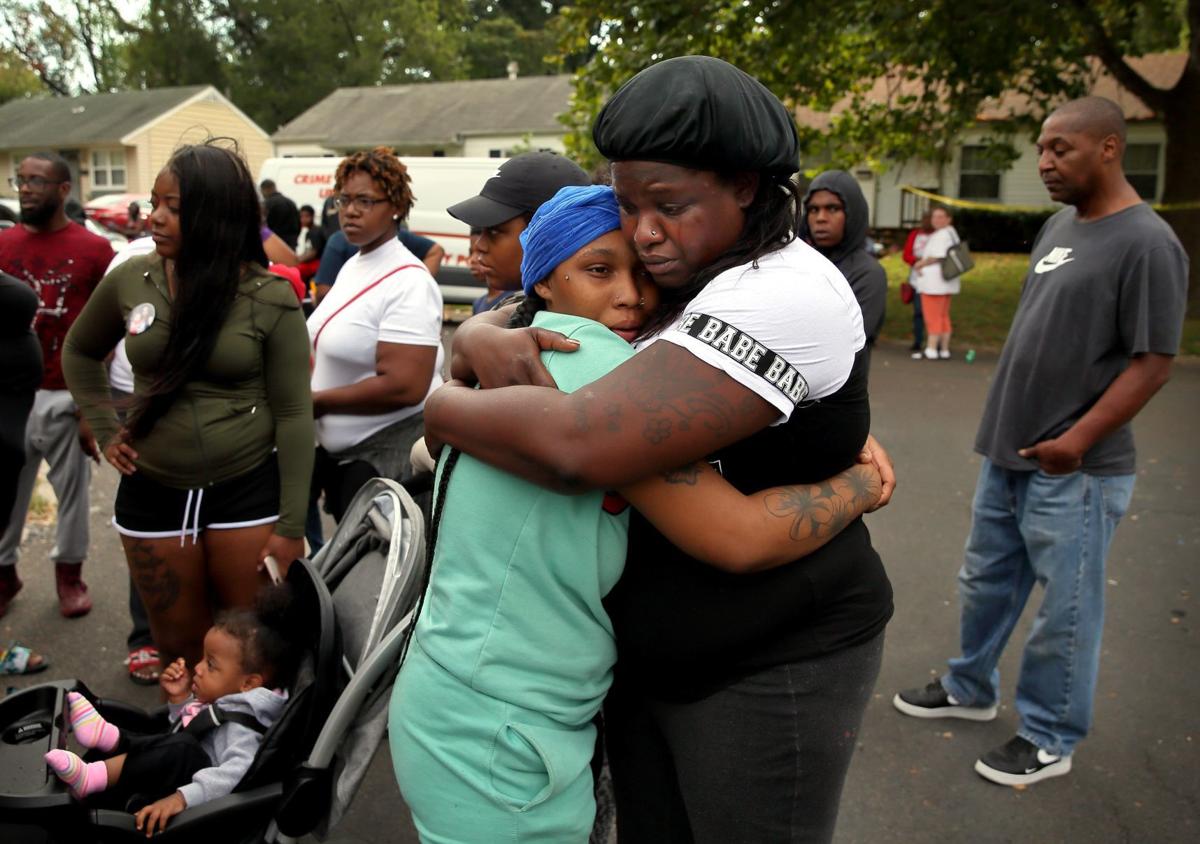 After years of work in Africa fighting infectious diseases and epidemics, Dr. Gary Slutkin returned to his native Chicago as gun violence raged throughout the city. Local officials were so overwhelmed and drowning in the problem, they couldn't get the perspective they needed to identify the symptoms and come up with a cure. Slutkin looked at it from a medical perspective and saw the violence for what it was: a disease whose spread had reached epidemic proportions.
He created and introduced the Cure Violence program, which is credited with bringing down violence levels in urban venues around the country and even abroad. The program's next stop could be St. Louis, where persistent efforts by local authorities have yet to make a dent in the city's rising rates of violent crime. At Aldermanic President Lewis Reed's request, the Public Safety Committee unanimously approved three years of funding to give Cure Violence a try. The full Board of Aldermen also supported it in a 26-0 vote on Friday, the first of two required votes. The measure also requires approval by the Board of Estimate and Apportionment, on which Reed sits with Mayor Lyda Krewson and Comptroller Darlene Green.
Like so many contentious issues that prevent St. Louis politicians from working together, Reed's initiative could still fall victim to petty squabbling, turf battles and bickering over slights, perceived and real, that Reed might have committed in the past. Everyone involved must recognize the urgency of the city's violent-crime problem and, for once, set politics aside. A lack of coherent leadership on this issue, along with too many politicians vying to claim the leadership mantle, has resulted in little or no progress. The only winners in this fractious scenario are the criminals.
St. Louisans should not let the sticker price of Cure Violence — $5 million to $8 million over three years — blind them to the program's merits and the urgent need to try something new and bold. Because, let's be honest, the old formulas simply are not working.
"We've had 149 murders in our city plus another four just last night," Reed said during a recent public hearing. "We have to ... bring something new in place that can address these things at their core."
Police Chief John Hayden has tried mapping rectangles around the city's most problematic neighborhoods and focusing greater police resources and patrols there. But officers can't be everywhere at once. They can't be inside people's homes when an argument erupts and someone reaches for a gun.
Cure Violence works by interrupting violence at its source. For example, when a shooting happens, the immediate reaction of the victim's friends and family is to retaliate. Trained workers "immediately work in the community and at the hospital to cool down emotions and prevent retaliations" by working with anyone connected to the event, the Cure Violence website says. Mediators step in to "identify ongoing conflicts by talking to key people in the community about ongoing disputes, recent arrests, recent prison releases, and other situations" that could serve as flashpoints for future conflicts.
Followup work, sometimes over succeeding months, helps cooler heads prevail.
"You get on the front end of it," Reed said of the program. "So you're engaging with the actual people who are most likely to go out and commit these crimes."
This approach is expensive because it's extremely labor-intensive, involving lots of one-on-one visits with the people most closely linked to violent activity. It involves the kind of work police neither have the staffing, time nor expertise to undertake.
Reed says Cure Violence aims for a 40% reduction in violent crime within the program's first year. Outside evaluators, including John Jay College in New York, have credited the program with helping reduce violent crimes in troubled urban areas around the country, including New York, Philadelphia and Chicago. The program has even been tried in gang- and violence-plagued cities like El Salvador's capital and San Pedro Sula, Honduras — the very areas from which Central American migrants are fleeing to the safety of the U.S. border.
Despite its name, the program is by no means a cure-all for violence, as Krewson has been quick to note. She has yet to offer a better idea.
Other community-based programs should work in tandem with Cure Violence to involve clergy, neighborhood non-profits, volunteers and gun-safety advocates. Far too many parents are keeping guns around their homes in easy-to-access locations where kids can find them. Several recent tragedies involving child victims have been rooted in guns being left loaded, unlocked and easy for kids to find. Too many gun owners are leaving their handguns inside their cars, often in glove boxes, where they are stolen and then wind up in the hands of criminals.
It's also important to stop thinking of this as a St. Louis-only problem. Many of the perpetrators of violence in St. Louis are coming from surrounding communities, including East St. Louis. To do this right, other jurisdictions need to be included as partners. Involvement of East St. Louis and St. Louis County would yield a more effective approach while helping to defray costs.
Pick a day — any day. The major crime reports published on the news pages of the Post-Dispatch are a horror show of violence, vengeance and death.
Does it make sense to keep trying the same old methods, with perhaps minor adjustments here or there, in the blind hope that something might work to stem this gruesome trend? Or does it make more sense to try something radically different — something with a logical approach and track record of success in fighting the epidemic that plagues our region?