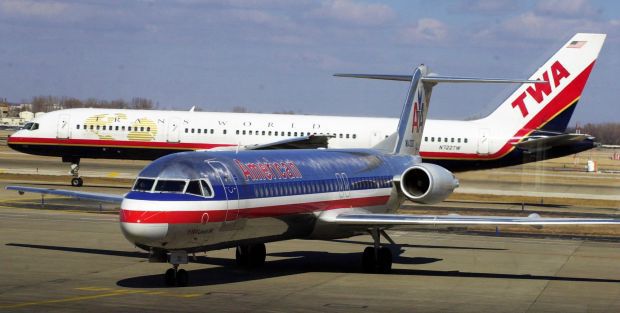 In a new documentary on the troubled history of St. Louis Lambert International Airport, producer Travis Brown tries hard to make the case for the airport's privatization, but instead he manages to underscore why the current privatization process is tainted and must not be allowed to succeed. Brown is attached at the hip to political megadonor Rex Sinquefield, the main financial backer of the privatization process. Brown's documentary is a desperate, overwrought attempt to justify privatization by dredging up disastrous decisions from two decades ago.
Brown is far from objective when it comes to Lambert. He heads Grow Missouri, the Sinquefield-funded political-action committee that is the primary force behind the current airport-privatization study. Brown also is an adviser on the powerful but secretive Airport Advisory Working Group. The working group, dominated by unelected members, is charged with making most of the key privatization decisions.
This year, the group has held five hours of closed-door meetings for every one hour it met in public as members evaluate proposals to decide whether it is, in fact, in the city's best interests to consider privatization. Brown's documentary, "Hard Landing at Lambert," implies that extraordinarily bad decision-making in the 1980s and '90s somehow justifies private management today.
The documentary is available online in three 28-minute segments. As a history lesson, "Hard Landing" is informative even if it beats viewers senseless with how disastrous the decision was in the late 1990s to build a $1 billion new runway that uprooted 2,000 families and plunged the airport into catastrophic debt. Privatization, as the argument goes, would allow for quick debt repayment, which is currently being paid by taxes imposed on airport users.
No one needed a documentary to understand what happened with the runway construction and subsequent collapse of TWA, which was based at Lambert. But Brown argues the case again — and again and again — that the massive dislocation of residents in Carrollton and Bridgeton for the runway's construction constituted a wrong that still hasn't been righted.
Typical of the outrage repeatedly expressed by former residents is the recollection of the Rev. James Troy, of Bridgeton, who complains, "We were absolutely shocked by the tyranny" of a process that allowed a handful of St. Louis city decision-makers to determine the fate of an entire region.
That tyranny is being repeated today in the very process that Brown and Sinquefield are pushing. Top elected leaders, beholden to Sinquefield for generous campaign donations, are trying to impose yet another potentially disastrous decision on the region while denying voters a say in the privatization of the city's most valuable asset.
By giving voice to those who were wronged in the past, Brown inadvertently makes an excellent case for taking this process away from the mayor and Board of Aldermen and, instead, letting the people decide.