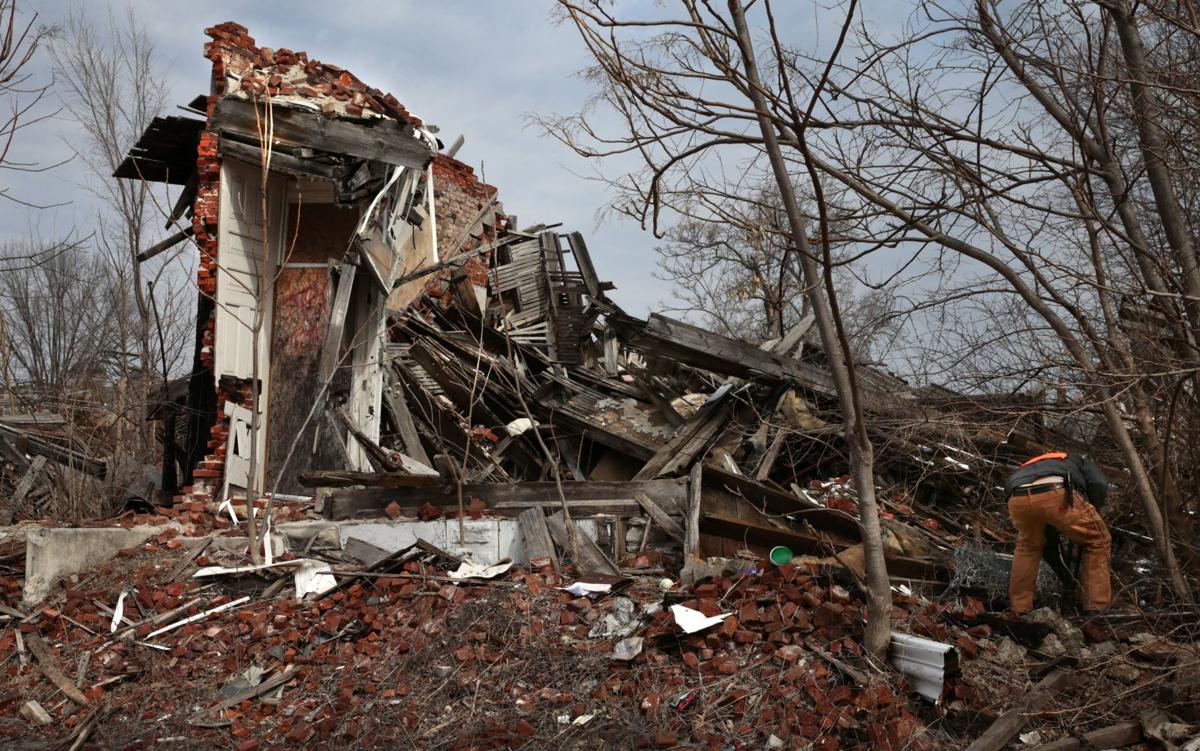 The old adage, "Fool me once, shame on you …" rings in our ears as the Board of Aldermen prepares to debate yet another tax-credit subsidy for developer Paul McKee. Yes, the same Paul McKee whose decaying properties have dragged down north St. Louis for years. Yes, the same Paul McKee who prompted expensive state litigation over allegations of tax-credit fraud. Yes, the same Paul McKee whose inaction, delays and constant excuses finally prompted the city to declare enough and cancel a longstanding tax-credit deal.
The aldermanic Housing, Urban Development and Zoning Committee met Wednesday to debate granting $8 million in subsidies for a three-bed, urgent-care facility McKee wants to build on part of the old Pruitt-Igoe public housing site. The committee wound up voting 4-3 to advance the tax-credit bill to a vote of the full Board of Aldermen.
The idea of building an urgent-care medical facility in north St. Louis is a good one considering how badly underserved the area has been for decades. The attachment to McKee is where the proposal falls apart.
After 10 years of promises to deliver transformational change to the 1,500 acres of north St. Louis property owned by McKee's NorthSide Regeneration, he has delivered a single gas station/grocery store at the northwestern edge of downtown. From 2009 through 2013, NorthSide received $43 million in state distressed-area tax credits. But the vast acreage he acquired in north St. Louis, consisting mainly of vacant lots and badly decaying houses, sat untouched and unmaintained for years. Those nuisance properties are still sitting there, steadily dragging down the property values of nearby homeowners.
That nefarious history seemed not to matter Wednesday as aldermanic President Lewis Reed, whose attendance at such meetings is an extreme rarity, decided to make a surprise appearance. And, oh-so conveniently, his vote tipped the balance, allowing the tax credit proposal to advance. Reed later cited 5th Ward Alderman Tammika Hubbard's support as his basis for backing the bill.
Hubbard's family, a political dynasty whose election tactics have drawn legal scrutiny, has benefited tremendously from McKee's financial support. Patriarch Rodney Hubbard Sr. has partnered with McKee's company in multimillion-dollar transactions that caught the attention of the state Attorney General's office and resulted in legal action against McKee.
We're certain, to borrow Reed's phraseology, that Tammika Hubbard "has done her homework" on McKee's proposal. What's not certain is the creative behind-the-scenes homework that brought Reed to Wednesday's meeting and garnered the support of 22nd Ward Alderman Jeffrey Boyd, who is normally far more skeptical about such deals.
Despite ample cause for scrutiny, Reed and other supporters decided to ignore requests for delay and further study. Since the "fool me once" adage didn't seem to register, perhaps this one will: Those who fail to learn from history are doomed to repeat it.